Creating International TV Formats with Justin Scroggie 'The Format Doctor' and Allan Novak

Wednesday, 22 August 2012 from 9:00 AM to 5:00 PM (EDT)

Toronto, Ontario
Event Details
Learn the secrets of turning a great idea
into an international format
---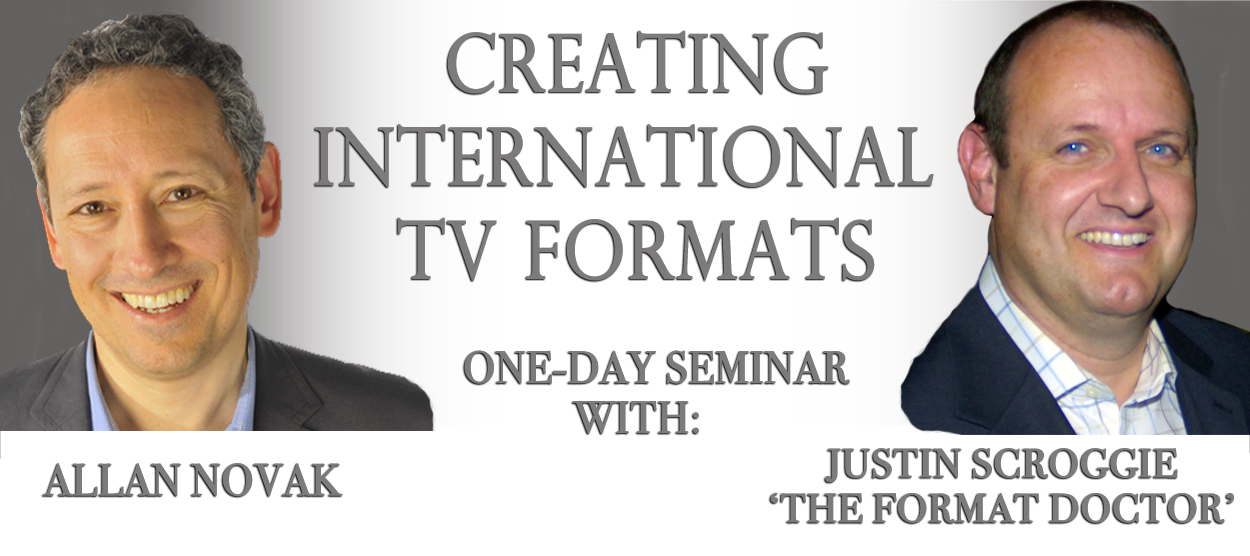 ---
Don't miss this unique opportunity to spend a day with Justin Scroggie the London-based format consultant and Allan Novak a top Toronto creator/producer as they explore and explain all aspects of the international TV format world including creating, developing, selling and protecting your format.
This a unique one-day workshop designed for broadcast and digital media professionals including producers, writers, development people, broadcasters and anyone seeking high level insights at what it takes to succeed in the format business both in Canada and Internationally.
Formats are a huge business in TV today and show no signs of going away.  After spending a day with Justin and Allan you will come away with a complete understanding of the state of the art and get lots of information and inspiration to help turn your good idea into a great international format. You will also have a chance to ask specific questions regarding your own areas of interest.

SOME OF THE MANY TOPICS THE SEMINAR WILL COVER:
How to generate original, ahead-of-the-curve format concepts

The principles behind a great 'format engine'

Best global practices for development teams to create new ideas.

The DNA of International Formats - how to build success into your format, from the very beginning

The 8 key elements a potential buyer is waiting to hear in the course of your pitch

Format Doctor's Grid System helps turn your ideas into a strong basic core narrative

Creating Intellectual Property that has maximum international value

State-of-the-art report on Canada's place in the world format business

The core essentials a format needs to travel to other territories

How to approach pitching the international TV market
Don't miss this unique opportunity to hear a UK-based format specialist and one of Canada's most experienced producers share their insider  knowledge, insights and answer your questions. Stay tuned for announcement of some special guests as well.

---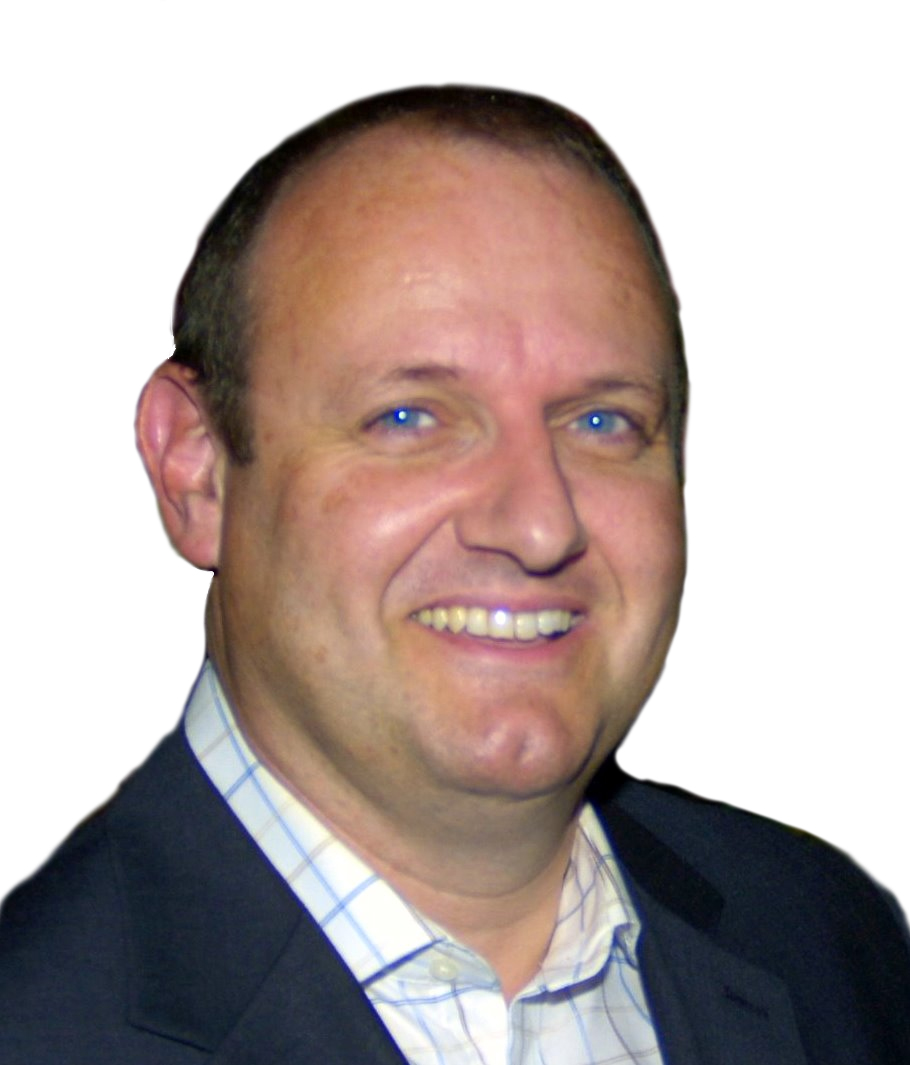 ABOUT JUSTIN SCROGGIE
Justin is the Format Doctor and Chief Creative Officer & Partner of The Format People Group.
As a Format Doctor, he is in considerable demand, working as an expert consultant with both broadcasters and production companies around the world to diagnose and solve issues with their formats, from development to pilot to post-production.
Clients include: Apartment 11, AllScreen Entertainment, Castlewood, CBC, Cream, Discovery, DHX Media, Marble Media, Frantic Films, Media HQ, Proper Television, Teletoon, Temple Street (Canada), Fresh One, NERD, Rival Media, ZigZag, Bartle Bogle & Hegarty, and PACT/BBC (UK), SABC, MNET, Stimulii, Kyknet, Tswelopele Productions, Talent Attack TV, Curious Pictures, Public Nature Media, Waterfront Studios (S Africa), Storytellers (Norway), VRT (Belgium), 14NEW.TV (Holland), Matar (Israel), Enlight Media, Laioning TV, Anhui TV, CCTV (China), Nigel Lythgoe Productions, Great Light Entertainment, Fremantle Media (USA), Franck Media (Finland), KOCCA (S. Korea), Astro (Malaysia), Mongol TV (Mongolia).
Justin has expertise in many genres of TV including game shows, talk, reality, factual entertainment and lifestyle.
He is an exclusive consultant on gameshows for Dick de RijkProductions, Tutor for The Entertainment Master Class, and Visiting Tutor at UK's National Film & TV School. He is on the Advisory Board of South African School of Media Arts and the Banff TV Festival. 2009-10 he served on the Final Jury for the Rose D'Or festival, and in 2010-11 for the Banff Media Festival. In 2009 he was keynote speaker at the Rio Market and Israel Producers Conference, and in 2011 at Kidscreen in New York, Sichuan TV Festival in Chengdu, and the Remakes Market in LA.
In 2012 he has been so far a keynote speaker at MIPFormats in Cannes, The Nordic Festival in Bergen, Go Beyond! in Kuala Lumpur, The Format Workshop in Seoul, and the forthcoming TV Loves Africa! in Johannesburg.
TV credits include devising and producing two series of history gameshow "Codex", filmed at the British Museum in London. "Codex Israel" was produced by JCS Productions and filmed among the Dead Sea Scrolls in Jerusalem.
Justin co-devised and produced fear-filled reality show "Shock Treatment" for Sky One, also sold to Fox Reality US, MTV Russia and Becker Entertainment Australia. He co-devised and produced the BAFTA award-winning reality show "Starfinder", and designed the games for Disney's "Inside Clyde", nominated for Best Children's Programme, Broadcast Awards 2005.
Previous credits include adventure games "Treasure Hunt" and "Crystal Maze".
 WHAT JUSTIN'S CLIENTS HAVE SAID:
"I just wanted to impress upon you how genuinely inspired I was by the session this afternoon. Without doubt it was the best I've had in my ten years in television"
"Thanks again for running such a great session. Everyone really enjoyed it and are putting the tools you provided to good use already"
"Thank you so much! You are so up to the point! You are indeed a genius and a real Format Doctor!"
"Just wanted to say how pleased everyone is with the show now. Can't thank you enough"
"You did really great work.  I'm a true believer.  You ARE the Format Doctor!! "
"Justin's analytical mind makes an impression.  He knows in a systematic way how to deconstruct different game elements and expose their functionality.  Not for nothing is he called The Format Doctor."
As the Format Doctor, Justin is CCO (Chief Creative Officer) and Joint Partner of The Format People Group, a company of international television consultants who offer a comprehensive range of consultancy services across the TV formats business. We are currently consulting across the world including the UK, Northern Ireland, the USA, South Africa, Canada, China and Mongolia.
Our consultants are professional people we know and respect who extend our services to cover every aspect of the TV formats industry.
Contact:
+ 44 (0)7889 789 660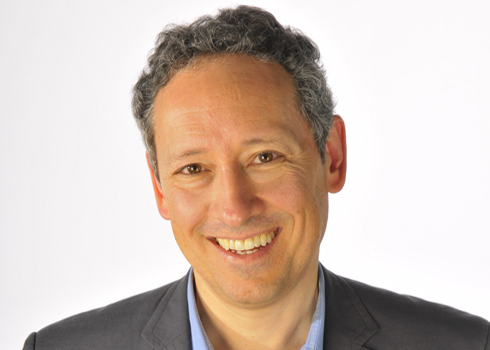 ABOUT ALLAN NOVAK
Allan Novak, co-founder of AllScreen Entertainment, has been a key creative contributor to many of the top comedy, drama, children's, documentary, factual and reality TV series produced in Canada. He is an award-winning editor, director, writer, producer and executive producer who has created many original TV series, developed and sold big budget formats and collaborated closely with world class talent such as Kids in the Hall, Mike Myers, CODCO and Ken Finkleman. 
He created memorable series such as Loving Spoonfuls, the grandmother cooking show, Punched Up, a hybrid comedy/reality series and specials such as "The Joke's On Us: 50 Years of CBC Satire". Novak was Ken Finkleman's sole editor on  hybrid comedy-doc style programs including "Married Life" and the ground-breaking comedy series "The Newsroom", for which Novak won a Gemini. He also co-created and produced four series with Host/Journalist Ralph Benmergui, including "5 Seekers", which was nominated as Best Reality Series at the 2008 Gemini Awards.


In 2008 Allan joined Temple Street Productions as Vice President Factual and Reality overseeing shows such as "Canada's Next Top Model",  "Style Her Famous" and the digital component for "Being Erica".  In 2010 Novak successfully  developed and sold "Recipe to Riches" to Galen Weston Jr., Loblaw and Shaw Media. The series, now is in its second season has been hailed as one of the top international branded TV formats of 2012.
Allan taught producing at the Summer Institute of Film for a number of years and has recently been giving high level seminars for  OMDC, ACTRA. The Documentary Organization of Canada, the Academy of Canadian Cinema and the Directors Guild of Canada. In 2012 he also created an innovative live pitching format for the Banff International Media Festival called "Dealmakers Live".
 AllScreen Entertainment is a newly launched Canadian media company led by two of the most talented and respected TV producers in the country, Allan Novak and Barri Cohen.
AllScreen was founded to make smart, funny, memorable programs with heart across formats, genres, platforms and borders. Along with network-based television, AllScreen intends to build co-ventures, brand partnerships and engage in alternative, out-of-the-box business thinking that matches the speed of the changes in today's media world.
Look to AllScreen to deliver a wide slate of original formats, docu-soap, lifestyle, reality, branded entertainment and documentaries as well as scripted and unscripted comedy, hybrids and dramatic entertainment on all screens.
WHAT ALLAN'S PAST SEMINAR STUDENTS HAVE SAID:
"An incredible instructor full of great insights with real-world examples and great theory.  He was very generous with his time and knowledge.
"Engaging, exuberant, articulate and well-balanced."
"Answered a lot of my questions about the television production industry and the processes of producing a television show."
"It was like learning from the MacGyver of the TV business."
"Allan answered a lot of questions that are not readily available elsewhere."
"Very organized, covered everything with lots of time for discussion and tangents."
"This workshop has continued to encourage me to pursue a career as an independent producer and has also inspired me to get my work out there. Allan Novak's transparency and accessibility has proven to be an asset to me and my career as a young emerging producer."
When & Where


Centre for Social Innovation, Spadina
215 Spadina Avenue


Toronto

,

Ontario


Canada

Wednesday, 22 August 2012 from 9:00 AM to 5:00 PM (EDT)
Add to my calendar
Organizer
AllScreen Entertainment and The Format People
The Format People
are a gold-standard Group of international television consultants who offer a comprehensive range of consultancy services across the TV formats industry
AllScreen Entertainment is the Toronto-based production company founded by Allan Novak and Barri Cohen to create innovative and entertaining content across platforms, genres and borders