Sport Chek National Ski Day presented by CIBC // Journée nationale de ski Sports Experts, présentation de la CIBC

Saturday, 9 January 2016 from 8:00 AM to 4:30 PM (MST)
Event Details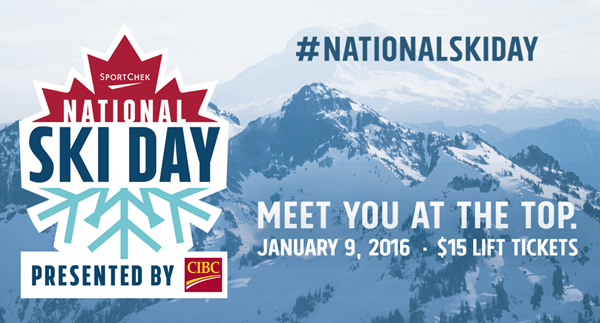 Event Name: Sport Chek National Ski Day, presented by CIBC
Date: Saturday, January 9, 2016
Calling all winter enthusiasts!  Join your fellow corduroy rippers, powder chasers and ski scene lovers nationwide.
On Saturday, January 9th take part in the second annual Sport Chek National Ski Day presented by CIBC, supporting your Canadian national ski teams. From the Pacific coast to the Atlantic, participating ski resorts across the country will be taking part in this all-Canadian event.  Round up your friends and family for an affordable day of skiing at participating resorts across Canada. 
Lift tickets will be just $15.00, making it the perfect wallet-friendly and family-friendly day outside this winter. 
Tickets will be on sale until Friday, January 8, 2016 at 11:30PM MST. Please remember to PRINT your ticket. Your ticket is only valid if printed.
Purchase your lift ticket now, redeemable at the following resorts on Saturday, January 9, 2016: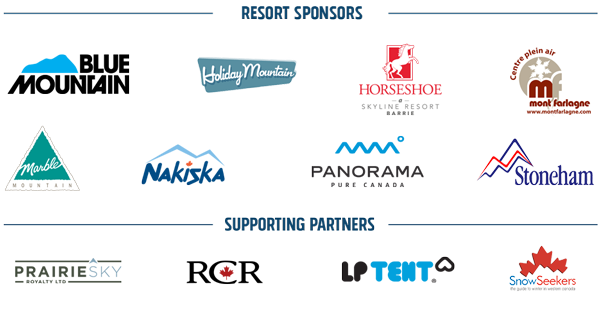 Proceeds from ticket sales will be directed to Alpine Canada Alpin's high-performance athletics programming, providing you national team athletes with best-in-class coaching and training. 
Get outside and earn your après ski this winter! Meet you at the top!
---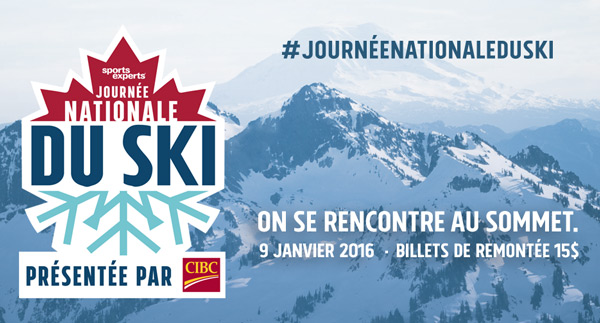 Nom de l'événement: Journée nationale de ski Sports Experts, présentation de la CIBC
Date: samedi 9 janvier 2016
Appel à tous les amoureux de l'hiver!  Joignez-vous à vos camarades au velours côtelé usé, chasseurs de poudreuses et amateurs du monde du ski de tout le pays.
Samedi 9 janvier, prenez part à la seconde édition annuelle de la Journée nationale de ski Sports Experts, présentation de la CIBC, afin de venir en aide à vos équipes nationales de ski du Canada.  D'un océan à l'autre, les stations de ski participantes du pays participeront à cet événement entièrement canadien.  Réunissez vos amis et votre famille pour une journée abordable de ski aux stations participantes aux quatre coins du Canada.
Les billets de remontée sont vendus à seulement 15,00$ ce qui est avantageux pour tous les portefeuilles, des amis et de la famille, pour une journée passée à l'extérieur en plein cœur de l'hiver.
Les billets seront en vente jusqu'au vendredi 8 janvier 2016. N'oubliez pas d'IMPRIMER votre billet. Votre billet est uniquement valide s'il est imprimé.
Procurez-vous votre billet dès maintenant, échangeable aux stations suivantes samedi 9 janvier 2016: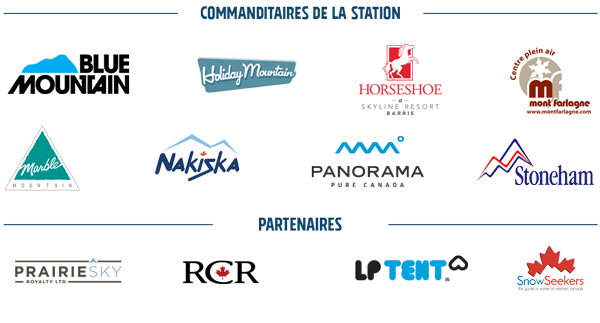 Les fonds amassés de la vente des billets seront directement versés aux programmes sportifs de haute performance d'Alpine Canada Alpin, permettant ainsi de fournir à vos athlètes de l'équipe nationale les meilleurs entraîneurs et une formation optimale.
Mettez le nez dehors et méritez votre après-ski cet hiver!  Au plaisir de vous voir au sommet des pistes!
Have questions about Sport Chek National Ski Day presented by CIBC // Journée nationale de ski Sports Experts, présentation de la CIBC?
Contact Alpine Canada Alpin
Organizer
Alpine Canada Alpin
Alpine Canada Alpin is the national governing body for alpine, para-alpine and ski cross racing in Canada. With the support of valued corporate partners along with the Government of Canada, Own The Podium and the Canadian Olympic Committee, Alpine Canada develops Olympic, Paralympic, World Championship and World Cup medalists to stimulate visibility, inspiration and growth in the ski community.
Alpine Canada Alpin est l'organisme national gérant le ski alpin, le ski para-alpin et le ski cross de compétition au Canada.  Grâce à l'appui de précieux partenaires corporatifs ainsi que du Gouvernement du Canada, du programme À nous le podium et du Comité olympique canadien, Canada Alpin forme des médaillés olympiques, paralympiques, de championnats mondiaux et de Coupe du monde afin de stimuler visibilité, inspiration et croissance au sein de la communauté de ski.   
Sport Chek National Ski Day presented by CIBC // Journée nationale de ski Sports Experts, présentation de la CIBC