Digital
Marketing Guide


for Events
The online world has presented event creators with a host of opportunities. From live-streamed concerts to webinars and meetups, event organizers and creators have explored new ways to host events.
Similarly, social media platforms and a host of digital marketing tools have enabled organizers to nurture a closer connection to attendees and fans than ever before.
(Have you heard about Eventbrite's new marketing tool, Boost, which allows you to do it all in one place? More on that later…)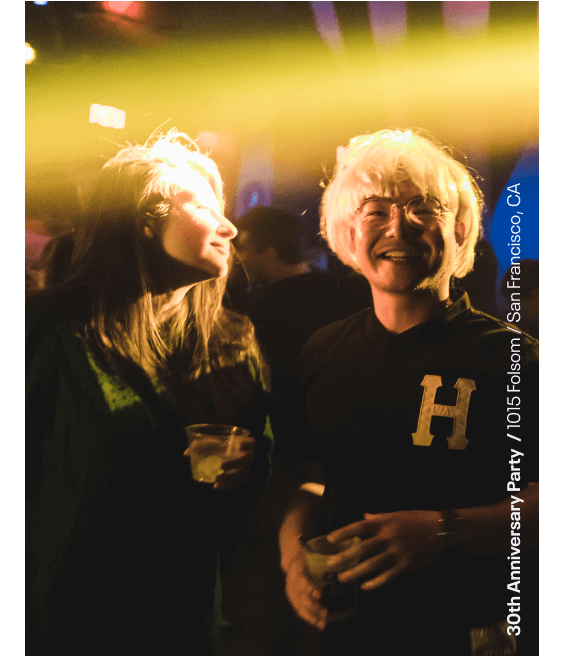 So, whether your event is online, in-person, or a hybrid approach of both, how do you convert those clicks and likes — in other words, that engagement — into ticket sales?
We created this digital marketing guide to equip you with the information you need to promote your event and turn online buzz into sold-out events. And our in-house experts chimed in to share their best practices across multiple marketing strategies and offer tips for reviewing and fine-tuning your paid and organic strategies, whatever your budget might be.
Their advice focuses on a few key focus areas, so we've broken those out into easy-to-digest sections that cover those topics in more detail — just click the link at the end of each section to take a deeper dive. You can get into the nitty-gritty details, see what's working, and see how you can take advantage of what's available to you.
So what exactly are those marketing strategies? We're glad you asked.
SEO, or Search Engine Optimization, focuses on making sure your event website and information can be found by the public when they do an internet search using a site like Google or Bing.
As Eventbrite's SEO and Growth Marketing Specialist, Kike Alvarez, explains, it's all about "fine-tuning your website to ensure it appears within organic search results. It's free and makes your website or event listing page more discoverable, which can ultimately boost ticket sales — making it an essential and cost-effective marketing tool for artists, venue operators, and event organizers."

Search engines like Google assign a ranking to your website based on factors such as the content of your site, how quickly it loads, how easy it is to read on a mobile device, and whether third-party sites link to your pages. Our team of in-house experts — comprising engineers, product managers, and SEO specialists — constantly review the Eventbrite website and adapt it to meet Google's algorithm changes to increase its search engine visibility.
However, there are things you can do to optimize your event listing page right away. Our extended guide walks you through these techniques to optimize your SEO meta tags, adapt your website to Google's technical needs, and analyze your results so you know where your website results are strong and where there's room for improvement.
Click here to explore our extended SEO guide and help your customers find you

There's no getting around the fact that, if you want to reach the public, you need to go where they are. And more than ever before, they're on social media. Social media is their primary means of connecting with others.

There are generally two ways to reach people on social media: organically with a free post of your event details which your followers will likely see, and paid ads, which let you target your ads to specific demographics and other data points to reach those people most likely to be interested in your event.
Organic
One of the convenient benefits of social media is how available your posts are to the public. Publish your event's details onto your Facebook, Instagram, Snapchat, and TikTok accounts and your followers will get all the essential information they need to purchase tickets to your event. Since they are your followers, they're presumably already interested in the events you've previously lined up and are the most likely to buy tickets to future events. Plus, the way social media allows your followers and others to share your event with their own followers amplifies your event even further. Simple, free social media posts can be very effective for generating ticket sales.

Our deep-dive guide also walks you through Instagram with Sophie Vershbow, Senior Social Marketing Strategist for Eventbrite. Learn how to make Instagram Stories work for you, how to inspire FOMO — a fear of missing out — and how to encourage your followers to share your event details. And finally find out how Snapchat and TikTok enable you to reach even more people.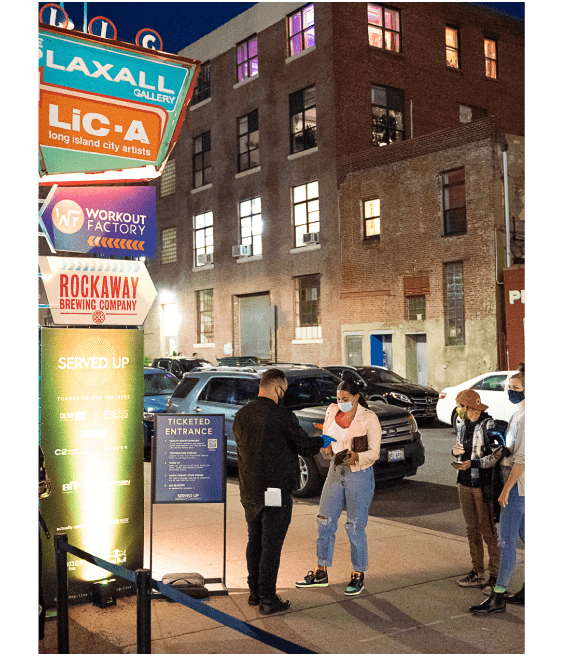 Paid 
While organic social media posts can be effective, paid ads can reach even greater numbers of people. And with the tools available to you, you can optimize your paid ads to reach the right demographics to maximize sales.
In our extended guide, Eventbrite's Senior Performance Marketing Manager, Marta Martin Buenaposada, walks you through what you need to do to optimize Facebook Ads, including how to set up an ad campaign, identify your target audience, and customize your ads to that audience. Learn how to use imagery and ad copy to generate sales, how to optimize a campaign budget, and how to run Facebook Event ads.
Click here to explore our extended Social guide, including step-by-step guides for marketing tactics across paid and organic efforts.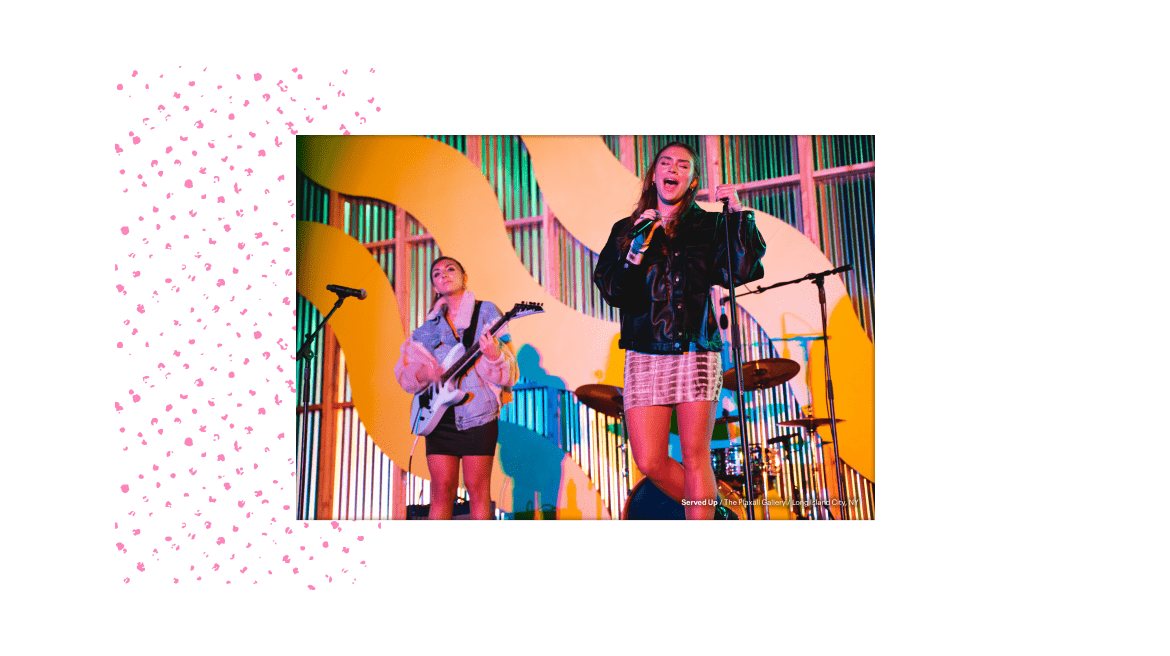 03— PAID SEARCH
While social media has its audience, the internet is about more than simply socializing. People use Google and similar search engines all the time to find different kinds of information. Marketing platforms like Google Ads give you the opportunity to have your website or event page ranked towards the top of relevant results. Of course, it isn't free, but the results can be worth it.

Eventbrite's Senior Manager – Paid Search, Joao Santos, gives a step-by-step guide to creating a Google Ads pixel, building a Google Ads campaign, and carrying out essential keyword research. He explains, "Search engine ads are text-based advertisements that appear on top of or alongside search results. These ads are triggered by the words or phrases a user inputs into a search engine. This practice is referred to as 'paid search,' and it's something you can do yourself without having to engage the services of an expensive advertising agency."
Click here to explore our extended Paid Search guide, and learn how you can use Google Ads to grow your event
Setting up a Google Analytics account allows you to track demographic information and metrics about the fans who visit your event pages and buy tickets. Kike Alvarez, SEO and Growth Marketing Specialist for Eventbrite, emphasizes that "it tracks how those fans arrived at your page — meaning it can be used to learn more about your website visitors and to track your website's progress toward certain marketing goals such as conversions."
We'll show you how to understand and utilize key findings such as audience reports — which include your audience's demographics, interests, geography, and more — along with acquisition and behavior reports.
Click here to explore our extended Tracking & Analytics guide, and discover how you can track and analyze your audience's metrics.
Emails give you the chance for direct communication with past ticket buyers and event-goers — in fact, with everyone who's already shared their contact information with you, which can be understood as an expression of potential future interest. This makes your email list particularly valuable and means your email marketing can be especially effective for both generating sales and for expanding your audience.

We'll explore how to tailor your email marketing strategy to your needs, whether it's messaging your entire list at once or sending more targeted communications. Learn how to leverage past email performance data to learn what resonates with your audience — and what doesn't — in order to optimize future campaigns. Discover email marketing best practices and how to measure email performance so you can improve your communications in the future.
Click here to explore our extended Email Marketing guide, and learn how to maximize your email marketing efforts
Drive your digital marketing strategy

As people have shifted to digital activities, new opportunities to spread your message electronically and reach a new and bigger audience have opened up.

Digital marketing has also created a treasure trove of data that's available to help you tailor your message to just those people most likely to be interested in it. That's a powerful opportunity, and one we can help you unlock and explore.

Use this guide to shape your marketing strategy. Dig in to the extended sections and use our Eventbrite experts' tips and tricks to make that strategy come to life.

Feeling inspired and ready to host your next event? We'd love to help. Contact our events team or call us on (877) 620-9578.