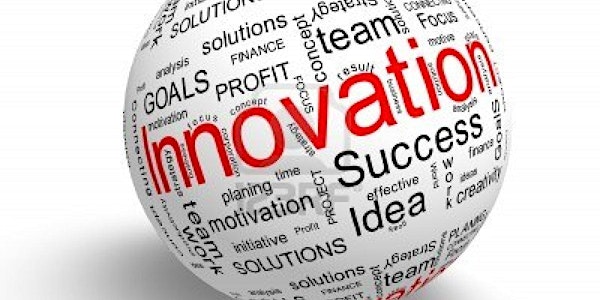 加中商会创新创业路演系列活动- 商务计划书讲座 CCCA Roadshow Event - Business Plan Workshop
When and where
Location
ATB Entrepreneur Centre 1110 17 Avenue Southwest Calgary, AB T2T 0B4 Canada
Refund Policy
Refunds up to 1 day before event
Description
CCCA Innovation & Entrepreneurship Roadshow (CCCA Roadshow) is a well received project in the Calgary Chinese community since its debut in 2017. It is a platform for ventures across Western Canada.
2018 marked the second year of the Roadshow program. CCCA is collaborating with local business school to achieve the goal of merging the university resource with the demand from the Chinese community and beyond. We encourage and welcome all ventures to participate in the Roadshow. Roadshow is a series of events offering training workshops (April 28, 2018 & June 23, 2018) , preliminary competition (August 18, 2018) and finale (September 15, 2018) . The program has attracted outstanding sponsors from various industry sectors. Finale winner will have the chance to win the cash prize of $2,018.
On April 28, 2018, CCCA Brings to you the business plan workshop. Our keynote speaker is Matt Jones, CFA.
Matt is the Director (on leave) of Whitehorn Merchant Capital Incorporation. He is an investment banker with a strong finance and business background. He holds the CFA designation (Chartered Financial Analyst). Matt has spent the last 8 years helping Alberta based businesses with complex multi-million-dollar transactions. He has extensive experience in a variety of industries including manufacturing, professional services, oil and gas services and construction. Topics to cover: Raising Capital, Merger & Acquisition, Divestitures and Management Buyouts & ESOPs.
Matt is currently seeking the United Conservative Party nomination candidate for Calgary-SE (Mahogany, Cranston and Auburn Bay). Increasingly concerned with the direction Alberta is heading both economically and socially, Matt has put his career on hold to use his skills and experience to build a better future for all Albertans. He believes we need more qualified MLAs to return Alberta to prosperity.
Refreshment will be provided at the event. Free admission to CCCA business members. General member can buy ticket at member price of $5. Regular ticket $15.
Ticketing
Active CCCA business members: Free (limit: 1), $5 for additional tickets (limit: 1). Please contact us at info@ccca88.ca to confirm your membership status and acquire your ticket. Quantity limited, first come first serve.
Active CCCA general members: $5 (limit: 2). Please contact us at info@ccca88.ca to confirm your membership status and acquire payment method/discount code. Quantity limited, first come first serve.
Welcome joining CCCA to receive member benefits.
Non CCCA member: $15, ticket purchase link, or pay via e-Transfer®
---
加中商会在2017年初推出的加西创新创业路演大赛,成为卡城华人社区一个备受瞩目的项目。引燃了卡城华人社区对创业创新的关注和期待。2018年,我们再出发,为你带来加强版的路演大赛。今年的活动亮点很多,除了三省联动的集体行动效应,2018年我们将与大学商学院联合行动,将大学教育背景的优势与华人社区的需求结合起来。 今年的路演项目也有更多年轻人参加。 因为你们, 我们更有活力。
加中商会这个路演平台成为创业者期待的一个平台。在这里,创业者可以接受专业的法律,财务,商务等培训,可以接触到潜在的投资商。这个活动在新的一年里将成为一个多元化的集体创作。值得关注的是,本次总决赛冠军将赢得加中商会提供的现金大奖 $2018。
我们4月7日在大学商学院举办的开幕式是一个十分有意义的活动。两位主讲人Dr. Terry Ross带来的区块链知识讲座 和FredSense CEO David Lloyd生动有趣的创业经历分享,让与会嘉宾各有收获。 参加活动的嘉宾也表示期待加中商会组织更多专业,实用的商务聚会。
我们路演的下一个讲座就是商务计划书的专题讲座。 这个是为了初创企业提供商务计划书写作的培训以及探讨撰写商务计划书中经常遇到的挑战。 一个详实,可行的商务计划书是在融资和日常管理中不可或缺的商务文件。
主讲人: Matt Jones, CFA
时间: 2018年4月28日 星期六 12:30pm - 2:30pm
地址: ATB Entrepreneur Centre, 1110 17 Avenue Southwest Calgary, Alberta T2T 0B4
Matt是Whitehorn Merchant Capital Incorporation 的总监. 他是特许金融分析师。过往八年一直在本省投行领域从事投资业务。有制造业, 油气行业以及专业服务业的投资经验。 他这次带来的不仅仅是商务计划书的培训, 他也会与大家探讨一些投资话题:如何融资, 并购常识, 管理层收购, 员工持股计划。
Matt作为一个金融领域的专业人士, 最近决定参加保守党在卡城西南区的提名。这几个小区包括:Mahogany, Cranston and Auburn Bay。Matt 作为金融专业人士参政, 他的初衷是希望更多有能力和管理经验的专业人士做政府的决策以及法规制定。 这样符合我们省的长远利益。 让我们这个省重新回到旧日的富庶。
讲座提供茶点。商会为各位企业会员提供一张免费票, 个人会员优惠票价$5,非会员票价$15。
加中商会当前有效企业会员:免费票(限一张),第二张起$5(限2张),请与我们联系(info@ccca88.ca) 确定会员资格获取门票。 数量有限,先到先得。
加中商会当前有效个人会员:$5(限2张),请与我们联系(info@ccca88.ca) 确定会员资格,获取购票方式。数量有限,先到先得。
非会员:$15,购票链接,或通过e-Transfer®付款,避免手续费