1 + 1 = 10 How to Create a Revenue Machine for the Next Generation of Sales
1 + 1 = 10 How to Create a Revenue Machine for the Next Generation of Sales
Thu, 3 November 2016, 8:00 AM – 10:30 AM EDT
Description
Has your business experienced a shift in buying behaviour? B2B companies are living through a seismic shift in the way that goods and services are bought – and consequently, in how they are sold. The old ways of selling aren't working, but new ways are difficult to identify and implement. 
Join The Mezzanine Group founder Lisa Shepherd and Boyd Liski, CEO & Founder of Iksil Group Inc. and the co-creator of FOCU$SellingSystems, as they host this seminar for sales and business leaders in small and mid-sized B2B companies. Lisa and Boyd will share key success factors for building a next generation sales machine. This new 'revenue department' includes marketing and sales, and integrates the two for optimal growth. 
You'll learn: 
Why you may not be seeing the sales results you need

How to avoid common marketing mistakes including knowing when to make an investment

The secret of a high performing sales team

Tips on transforming your sales approach

Relationship of the system, cadence & integrity that equates to predictable B2B sales success.
You'll participate in: 
A sales and marketing diagnostic to evaluate your efforts

A sales deparment checklist to ensure you're doing all the right things
AGENDA:
8:00 – 8:30        Arrival and registration
8:30 – 9:50        Lisa and Boyd's presentation
9:50 – 10:20      Discussion: Balancing and integrating sales and marketing to accelerate growth
10:20 – 10:30    Closing remarks
There will be a 15 coffee break.

The first 25 registrants will receive a complimentary copy of
The Radical Sales Shift
.
About our speakers: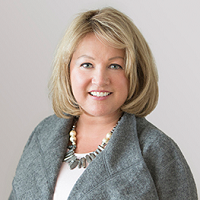 Lisa Shepherd has been working with B2B companies across all industries and sizes for over 20 years.  As the Founder of The Mezzanine Group, she has helped over 250 organizations successfully grow their potential – and increase their bottom line. 
Lisa speaks frequently on B2B marketing and strategy at industry associations, economic development groups and universities. She is also the B2B marketing blogger for PROFIT Magazine and has served on the Board of Directors for Innovators Alliance, a peer group for CEOs of fast-growing Ontario firms. She is the youngest female CEO to be named to the PROFIT 100, was nominated for the Top 40 Under 40 and the Canadian Woman Entrepreneur of the Year Awards. She is also the author of the recently published The Radical Sales Shift: 20 Lessons from 20 Leaders on How to Use Marketing to Grow Sales in B2B Companies. Follow Lisa on Twitter: @MezzLisa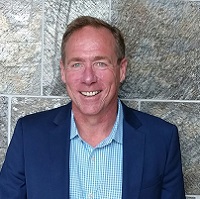 Boyd Liski has been transforming business to win for over 25 years. As CEO & Founder of Iksil Group Inc and the co-creator of FOCU$SellingSystems, he leads a boutique firm specializing in strategic B2B investing, business transformation & coaching, exit planning and sales & marketing consultation. Boyd brings extensive sales know-how to his clients with a track record to create commercial success and transport brand value to market by identifying and exploiting sales growth opportunities, opening new markets and accounts, and leveraging technology to gain advantage over competitors. His focused selling systems are behind some of Canada's fastest growing companies. Follow Boyd on Twitter: @boydliski