1-Day Online Workshop for Faster Spiritual Progress (Europe) - Beginner Lev...
Description
* This is a beginner level workshop. It will be conducted in English *
Are you interested in taking your spiritual practice to the next level, but you are not sure how to do so? The Spiritual Science Research Foundation's 1-Day Online spiritual workshops may provide the answers you are looking for. These workshops provide you with all the tools you need to deepen your spiritual practice and experience more peace and happiness in your life. Our online workshops are ideal for those with more demanding schedules who may find it difficult to take the time to travel to our offline workshops. The workshop will be interactive wherein the conductors will share their screen or perform demos and you can ask questions or share your comments.
In the workshop we will train you in the Personality Defect Removal (PDR) process which has been created and developed by His Holiness Dr Athavale (who is the founder of the Maharshi University of Spirituality). This training will give you practical tools to reduce defects and enhance qualities required for spiritual progress.
Along with this, we will elaborate on how to recognise spiritual distress and we will provide you with simple and yet potent self-healing tools to protect yourself spiritually.
Additionally, you will be introduced to the unique spiritual research that SSRF in association with the Maharshi University of Spirituality has been conducting for the past 30 years.
Spirituality is a science of experience, so a collective chanting session is included at the end of the workshop, so you can all experience the benefits of chanting firsthand. Techniques to chant with concentration that take the modern lifestyle into account are also discussed.
If you regularly practice the various aspects of Spirituality that you will learn in this workshop, you will gain the benefit of progressing spiritually at a faster rate and experience peace of mind.
Program of the Online Workshop
10:00 AM - 10:30 AM | Workshop opening & Introduction of conductors and attendees
10:35 AM - 12:30 PM | Technique for personality development by H.H. Dr Athavale: Personality Defect Removal (Presentation)
12:30 PM - 13:30 PM | Break
13:35 PM - 15:30 PM | Are you facing distress? Learn how spiritual energies affect our lives + Powerful healing techniques for you and the environment (Practical session + Demonstrations)
15:40 PM - 16:40 PM | Subtle Experiments to test your Sixth Sense (Practical session)
16:40 PM - 17:10 PM | Break
17:15 PM - 18:15 PM | Chanting technique to attain calmness of mind + Collective chanting session (Presentation + Practical)
18:15 PM - 19:00 PM | Questions & answers on spirituality
Registration fee: €10 Euros
Registering for the Online Workshop
We will be using the service of Free Conference Call to present audio & visual material for each session.
* A good internet connection will be required to be able to join the Online Workshop, so please take this into consideration before registering. Please email us at ssrf.workshop@ssrf.org if you have any questions or call
+38 163 891 0097.


Conductors of the workshop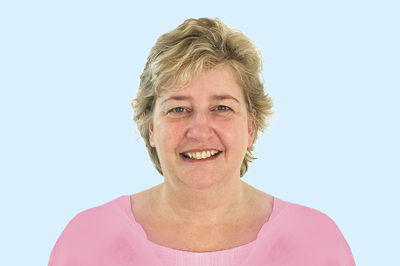 Susan Markham's first spiritual experience was as she was driving to work one day. This came unexpectedly as she had not thought about God since she was little. She felt compelled to stop the car and onto the grass bank. She felt God was with her. She began to cry with spiritual emotion she didn't understand at the time and had tingles all over her body. She just knew then and there God was showing himself to her. After her brother passed away in January 2017 due to an alcohol addiction, Susan felt inside that her brother was not at peace even in death. She searched on Google "Where do you go when you die?" www.ssrf.org was there on the first page. She read the article on 'How departed ancestors affect us'. She knew immediately this is what she had been searching for all her life. Susan has been to the Ashram in Goa, India twice. On her second visit, she stayed for a month and learnt so much about the spiritual dimension and how it affects our lives. Meeting H.H. Dr. Athavale and being in his presence, changed everything for her. His love for her was pure, honest and unconditional. 18 months ago, Susan retired from a successful career in Insurance and became a full-time seeker. She says that this is her life now; she wants to surrender to God for His mission to spread the Absolute Truth to society around the world.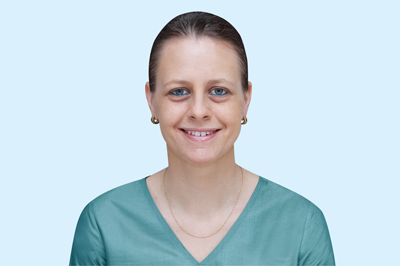 Ms. Ana Ljubisavljević is from Belgrade, Serbia and she is a disciple of His Holiness Dr. Athavale, a Saint and Spiritual Master from India. She graduated at London School of Economics, BSc Sociology (human resource Management) and has worked in banking industry, as market researcher and project manager. Due to intense desire in the year 2012, she left her professional carrier to dedicate her time fully to spiritual practice. Since then, she has tirelessly been helping seekers and curious in Europe through conducting lectures, Satsangs and giving individual advice on spiritual practice.
This workshop is organized by the Spiritual Science Research Foundation and the Maharshi University of Spirituality.