1-Day Online Workshop for Faster Spiritual Progress - Intermediate Level
Description
SSRF's Spiritual Workshops provide you with all the tools you need to deepen your spiritual practice and experience more peace and happiness in your life. Our online workshops are ideal for those with more demanding schedules who may find it difficult to take the time to travel to our offline workshops. The workshop will be interactive wherein the conductors will share their screen to show various media and you can ask questions or share your comments.
In our previous beginner level workshop, we had introduced the Personality Defect Removal (PDR) process which has been created and developed by His Holiness Dr Athavale (who is the founder of the Maharshi University of Spirituality). In this intermediate level workshop, attendees will learn through practical sessions how to reduce personality defects such as anger, worry, jealousy and others.
Additionally, we will open up our library and show some of our unique spiritual research that SSRF in association with the Maharshi University of Spirituality has been conducting for the past 30 years.
If you regularly practice the various aspects of Spirituality that you will learn in this workshop, you will gain the benefit of progressing spiritually at a faster rate and experience peace of mind.
Program of the Online Workshop
The timings of this workshop are as per the US Central Time zone (CST). You can calculate your corresponding local time here: https://www.timeanddate.com/worldclock/meeting.html
10:00 AM - 10:30 AM I Workshop opening - Introduction of conductors and attendees
10:30 AM 12:00 PM I Recap of the Personality Defect Removal Process (PDR) (Presentation)
12:00 PM - 1:00 PM I Lunch Break
1:00 PM - 3:00 PM I How to write mistakes & analyse them (PDR) (Practical session)
3:00 PM - 3:30 PM I Tea / Coffee Break
3:30 PM - 5:30 PM I 30 years of Revolutionary Research into the Spiritual Realm (Presentation)
5:30 PM - 5:40 PM I Break
5:40 PM - 6:30 PM I Question & Answers + Conclusion of the workshop


Registration fee: $20 USD
Registering for the Online Workshop
We will be using the service of Free Conference Call to present audio & visual material for each session. The login details will be sent following the ticket purchase.
A good internet connection will be required to be able to join the Online Workshop, so please take this into consideration before registering. Please email us at: ssrf.workshop@ssrf.org if you have any questions.
* This workshop will be held in English.
Conductors of the workshop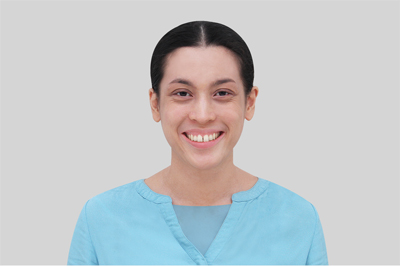 Mrs. Radha Mallick is from Vancouver, Canada and is the disciple of His Holiness Dr Athavale, a Saint and Spiritual Master from India. Her family is of a Buddhist background and from a young age she was interested in learning about spirituality. By profession, she is an Early Childhood Educator and graduated from Capilano University. Since 2011, she has dedicated her life to spiritual practice and has lived in the SSRF Spiritual Research Center and ashram in Goa, India for the past several years. Radha has a lot of love for others and ensures that all attendees gain maximum benefit from the spiritual workshops she conducts. She has conducted SSRF workshops in USA, Canada, and India & is leading the SSRF Promotions Team as her service to God. This year she will be touring in Canada and USA to share her spiritual knowledge & spiritual experiences in workshops organised by SSRF.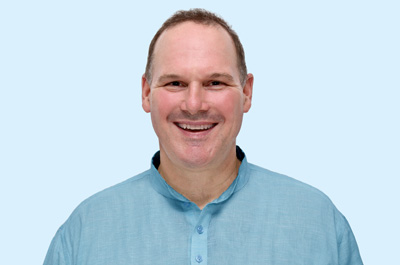 Allen Hardy is from St. Catharines, Canada. He grew up in a Catholic home, and as a teen he became curious about world religions. Throughout his life, he felt strongly that God was taking care of him, regardless of the situation he faced. Throughout his 24-year profession as a high temperature bricklayer, and in his personal life, Allen faced many physical and mental challenges. In 2011 he began seeking spirituality again, as he found life very much lacking in happiness and peace. He explored various self-help and meditation practices, attending retreats around the world. In 2015 Allen found SSRF, and felt the practices were very effective yet simple. He had his first spiritual experience within a few months of starting chanting, and his desire for God began to increase rapidly. In late 2017, Allen took early retirement to do full-time spiritual practice and spread spirituality. He has a strong desire to share what he has learned and experienced with others, and he is very grateful to be a part of this spiritual tour.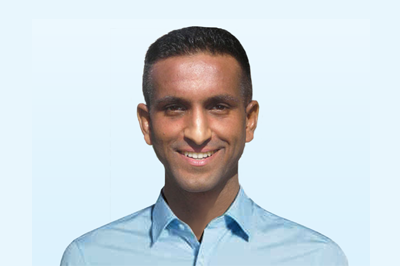 Mr. Sameer Sangha is from Vancouver, Canada. He completed his BA in the field of History, and by profession runs a bed and breakfast along with working in the health food delivery business. Sameer found relief from lifelong eczema and food allergies by practicing the spiritual healing methods given on the SSRF website. As he continued with his spiritual practice, Sameer experienced many more benefits. He began to feel a sense of inner peace, problems in his life started reducing, and he found a purpose in his life and wants to help others to also experience the same. Sameer has spent time living at the SSRF Research Centre in India over the past several years, and currently resides in Vancouver, Canada. Sameer has continued his spiritual practice under the guidance of SSRF and helps with uploading articles to the SSRF site, content creation for SSRF social media platforms, and promotion of SSRF books.
This workshop is organized by the Spiritual Science Research Foundation and the Maharshi University of Spirituality.
http://www.spiritual.university