10-10-10 Private Lunch: 10 Ways to be a Successful Entrepreneur (Toronto)
Description
10 Ways to Become a Successful Entrepreneur*

10 years, 10 women, 10 ways. An interactive and educational 3-hour lunch workshop, hosted by Laura Furtado, to celebrate 10 years of entrepreneurship. Learn how to build community, become financially free and give back, all while having "fun" doing it.
The afternoon will go over concerte process-oriented tips and techniques that have lead to growing success. We will also engage in a raw conversation about success, entrepreneurship and women over a delicious lunch setting. The forum is yours to ask any questions; you have the opportunity to get consulted on any topic, question or idea that you may have. LIMITED SPOTS- ONLY 10 AVAILABLE. As we have SOLD OUT, we have added two more spots and an evening seminar from 6:30-8:30PM on the same day.

Here are what others have said about working with Laura Furtado.

*First spots reserved for DivaGirl and Sexy & Wealthy in Heels' members

About Laura Furtado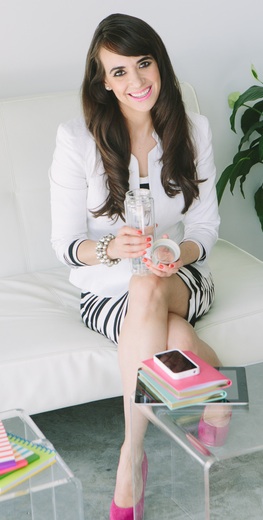 Laura Furtado, still in her early 30s, has successfully built a millionaire net worth by being an entrepreneur for over 10 years, and is currently bi-coastal between Toronto & Vancouver. She is a serial entrepreneurial, being Founder/Owner of DivaGirl, Sexy & Wealthy in Heels and #SuccessBABE.
Laura, a successful international Dancer, Instructor, Choreographer, Presenter and Mentor, is the Founder and Owner of DivaGirl. DivaGirl Inc consists of 6 divisions: DivaGirl Fitness (dance/fitness company across Canada); DivaGirl Entertainment (professional dance company), DivaGirl Beauty (spa/beauty division), DivaGirl-Preneur (women entrepreneur seminars and networking events), DivaGirl Nutrition (helping women live healthier and wealthier lives) and DivaGirl Fashion (empowering the stylish woman). Her community spans over 13,000+ women across Canada and Philadelphia and over 100 DivaGirls. With over 28+ years of experience in the dance and fitness realms, she has made a presence across North America and Europe, including Italy, Switzerland, Germany, Ukraine and Portugal. She has successfully created a membership, licensing and franchise business model with her DivaGirl community; currently having 6 Canadian/USA Franchisees.
Laura has been titled Canada's Top Young Entrepreneur of 2010, one of Canada's Top 25 Young Entrepreneurs of 2009, Nominee for the Arts Entrepreneur of the Year, Nominee for the Emerging Performing Artists of the Year, Nominee for Best Personal Brand, Titika, Lole, Lululemon Ambassador.
Laura is also the Owner & Founder of Sexy & Wealthy in Heels, educating, inspiring and featuring female entrepreneurs who are smart, sexy and successful. As of November 2014, she has successfully licensed her programs to over 20 Canadian/USA cities; she is currently sourcing new female leaders to double this exposure. Through her brand, she mentors many start-up businesses, especially female entrepreneurs.
She has launched her volunteerism, non-profit trip experience, Divas Abroad, in November 2015, to educate and empower women less fortunate. They travelled to Belize last November and will be heading to Nepal this year.
READ FULL BIO HERE.

#101010