10 & 10 Nyota Art Auction

Wednesday, April 10, 2013 from 5:30 PM to 8:30 PM (EDT)
Ticket Information
This event is invite-only
You need an invitation to register for this event. Contact the
host
to find out more.
Event Details

10 & 10 is an exclusive art auction featuring works by 10 of Canada's leading artists and 10 of its most promising emerging artists. All proceeds from the event will support Nyota, and allow it to extend the hope of education to other high potential, disadvantaged children. 
__________________________
When Wednesday, April 10, 2013, 5:30 - 8:30 PM (Auction starts at 7:00 PM)
Where McCarthy Tétrault LLP, 53rd Floor, Toronto-Dominion Bank Tower
66 Wellington Street West 
Why Make a difference in the lives of abandoned and underpriviledged children in Kenya. 
Tickets are $175 each. Physical tickets will not be issued. Name will be on guestlist at the door.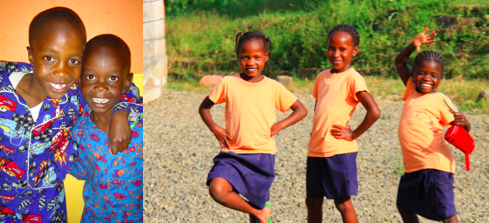 ___________________________

 FEATURED ARTISTS INCLUDE: 
Michael Adamson,
  Cara Barer,  John Barker,  John Barkley,  Catherine Young Bates,  Jordan Broadworth, Rachel Gareau,  Michael Harrington,  
John Hartman,  Peter Harris,  Nicole Katsuras,  James Lahey,  Virginia Mak, Kal Mansur,  Roberta McNaughton,  Danièle Rochon,  Matt Schofield,  Jeremy Smith,  Bruce Steinhoff, Arto Yuzbasian
To view the online catalogue of artwork visit:  www. nyotahome.com
  ___________________________
Event Co-Chairs Margaret McCain and Michael McCain 
Organizing Committee Lynda Kuhn, Brian Pel, Gail MacNaughton, Lorie Briére, Anne Fawcett, Genevive Savundranayagam, Andra Vomir 
  ___________________________
 Event Sponsors
Maple Leaf Foods Inc. ~ McCarthy Tétrault LLP ~  The Works Design Communications ~
Waddington's ~  Stratus ~ Elgin Picture & Frame ~ Peller Estates ~ Staff Your Event
 ___________________________ 
 Blog nyotahomekenya.tumblr.com
 Facebook facebook.com/NyotaHome Twitter @nyotahomekenya
 Website nyotahome.com 

Organizer
Event Co-Chairs: Margaret McCain and Michael McCain
Event Committee: Anne Fawcett, Brian Pel, Debbie Simpson, Gail MacNaughton, Genevive Savundranayagam, Ken Forbes, Linda Smith, Lorie Brière, Lynda Kuhn, Martha Grant, Sue Perkins