10-Day Gong Master Training with Don Conreaux in Calgary, Canada
About this Event
Join in to learn from Grand Gong Master Don Conreaux, who has been gonging for 51 years as of 2020.
The curriculum for Gong players is intensifying as we move towards the crossroads of healing and peace in 2025.
As per Don Conreaux, the following 9 topics are the focus of 2020 Gong Trainings: "There is more in the unfolding, but this gives us an idea of the transvolutionary force behind the gong master teachings."
1. Learning MEM Gong Yoga as developed by Don Conreaux and usages of future MMEMM Gong Yoga;
2. The new Aquarian Free Jazz improvisational method of chanting and singing with call and response especially for the Gong Concerts for Humanity;
3. The use of the 8 Corners of Heaven double-sided mirror gong and the practice of Nam Yar;
4. The Enneagram method of Gong playing using the ancient mathematical formulas, which constitute our reality, not just with the mirror gong or the No. 9 Enneagram Gong (made by Gongland for Don Conreaux, pictured above), but all Gongs in general;
5. Shruti Voice projection and maximizing the Etheric 5th Chakra with musical expression of Guru Prana;
6. Gong Chi playing with full body movement, mudras and soul focus;
7. Starhenge Sacred Geometry Divination as a way of the modern-day Gong master;
8. What to say, how to say, when to say when leading an MEM Gong Yoga class and/or introducing the 45 min Gong bathing in holistic resonance;
9. Elevating the 7.5-hour all-night Gong puja to its greatest potency.
Each of Don Conreaux's Gong trainings flows from the knowledge, experiences, and needs of each individual and group collective. Each training is different around the world with Don for this reason.
The above list of topics gives an overview of the curriculum to be covered. Some other areas of Gong Mastery will be broached as well including: The Universal Agreement/Greeting; approaching the Gong; complete list of Gong strokes (hand-held and hung in a stand); playing for a group versus an individual session; astrological connection to planetary Gongs.
We also co-create our learnings based on the participants who register. Bring your bowls, shruti box, sound-creation instruments to add to our collection of holistic resonance.
No need to bring a Gong as will will have many to play at The Sanctuary Space. If you have the No. 9 - Enneagram Gong, please do bring it!
Beginners as well as intermediate and advanced Gong players are welcome here. ALL WELCOME. "Let us work together. We are One." (from the The Universal Agreement)
Note: This event is LIMITED to 18 participants. Sign up soon as spots will fill quickly.
Couples and Performance Duos are highly encouraged to come together.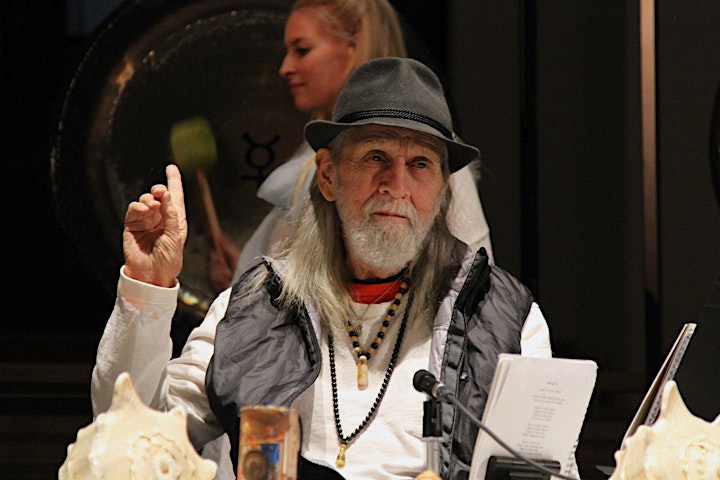 Accommodations: If you are from out of Calgary, you may like to plan and book your accommodations near The Sanctuary Space address. The Sanctuary Space is located within Lynne Murfin MD's integrative health clinic: #280, 7015 Macleod Trail SW (in Centre 70), Calgary, AB, T2H 2K6.
Daily Schedule: Most days we begin at 9:30AM and finish at 5:30PM with 1.5 hours for lunch break to rest, integrate the learnings, and replenish.
Parking: There are 5 spots allocated to Lynne Murfin MD on a first come, first served basis. There is also parking in the blocks surrounding Centre 70. There is also paid parking in the Centre 70 north parking lot.
Lunchtime: There are a few restaurants around The Sanctuary Space. You may also bring your lunches as the space has a Wellness Kitchen in which to eat your lunch meal. Tea and water will be provided and available daily.
Schedule Changes: Please note and be flexible as some days may have special variable schedules due to the timing of Don's Concert for Humanity (you are invited and your admission is included in your course investment), the All-Night Gong Puja (you will be playing a 45-min time slot), and Gonging in the Rocky Mountains (weather and road conditions permitting). These are special events as additive to our Canadian Gong Training!
Textbooks: Some of you will already have Don's books from previous trainings, so books are NOT included in the course investment. Books range from $25-$50 CAD each, depending on the title and offerings will depend on what is currently available and what Don brings with him. Titles include Magnum Opus of Gong vol 1, vol 2, Gongs of the Solar System, Music of Wholeness, MEM Gong Yoga Manual and Chiometer. If you have these books, please bring them with you. Don's first volume of Magnum Opus of Gong is available through his website (www.holisticresonance.org) for a reasonable rate. If you don't have any of his books yet, start there!
Your Organizer: SA (Stacey) Bliss, PhD has organized and hosted Don Conreaux in Toronto, Canada for two 3-Day Trainings, as well as in Punjab, India. She has also trained with Don in 4 countries and is currently conducting academic research on Gong Master Teachers and their Social Spaces. She is available to answer questions via email prior to the training: gongsoundspace@gmail.com.
Your Host: Dr. Lynne Murfin is whole-heartedly focused on her life's mission to help people heal and achieve extraordinary outcomes. She is a medical doctor, Kundalini yoga teacher, and Gong Journeywoman. She believes that health is a total state of physical, mental, emotional, spiritual, and social wellbeing through the creation of a whole and meaningful life.
Come ready to learn, co-create, play, be playful, expect the unexpected, and integrate yourself as a Gong. "I am a Gong. You are a Gong." -- Don Conreaux
Below is a photo of Dr. Lynne Murfin, Don Conreaux, and SA (Stacey) Bliss playing harmonics together at the training and yatra in Punjab, India in Oct 2019. Come play and learn with Don! Gong, shruti, your voice, and, why not harmonica, too!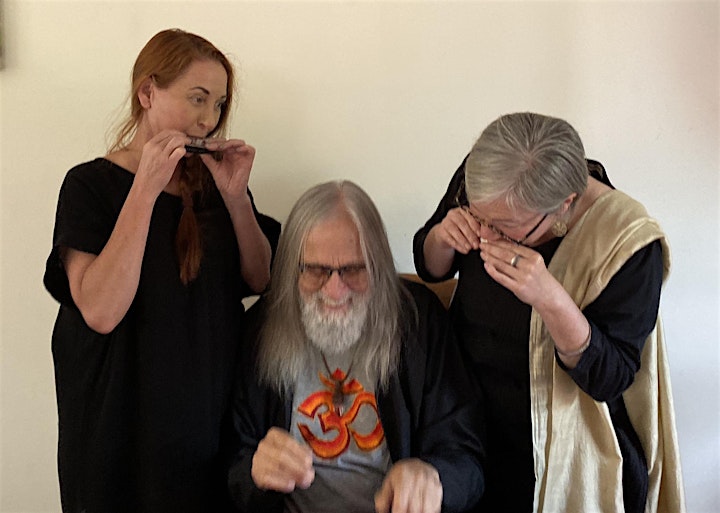 We will also be attending Don Conreaux's Concert for Humanity in Calgary together. He will conduct and play for many guests in an amazing concert experience...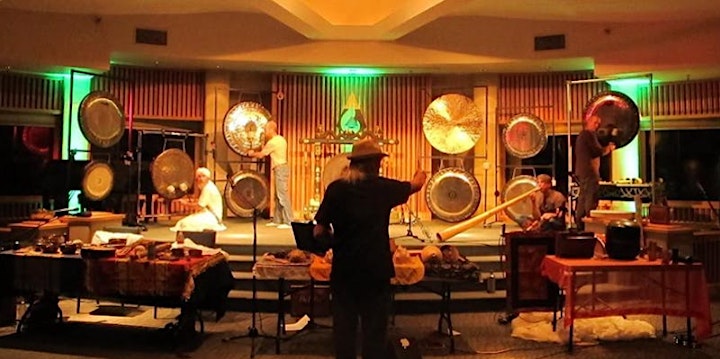 Don Conreaux is looking forward to spending this special time with you in Calgary, Canada in April 2020...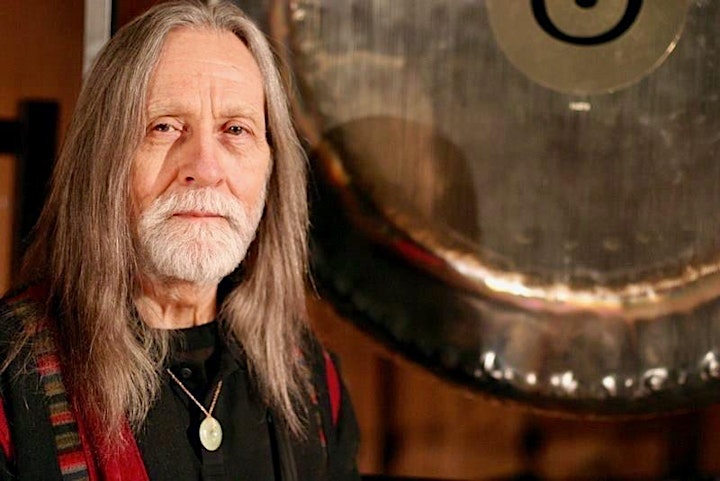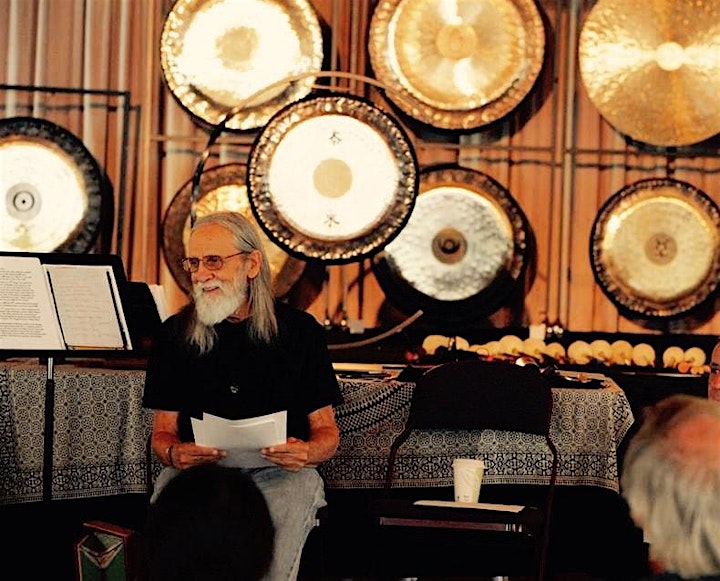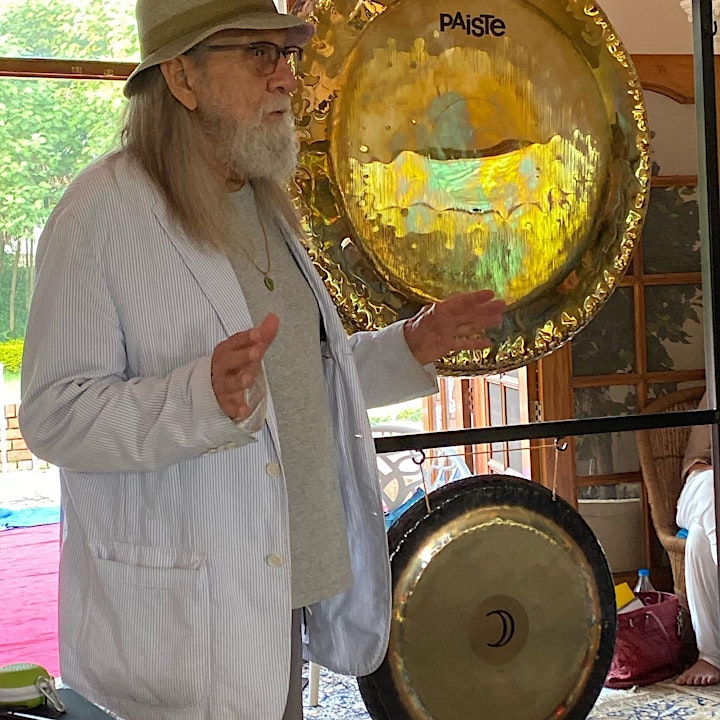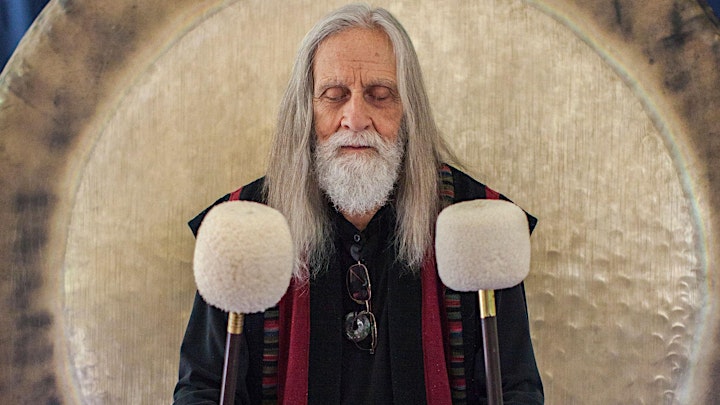 Cancellation Policy:
Up to 30 days prior to the course start date: 25% of the payment is retained by the host, in addition to eventbrite fees; 30 days to 15 days prior to the course start date: 50% of the payment is retained by the host, in addition to eventbrite fees; 14 or fewer days prior to the course start date, there are no refunds. If the course is cancelled for any reason on the part of the host or teacher, there is a full refund, less eventbrite fees.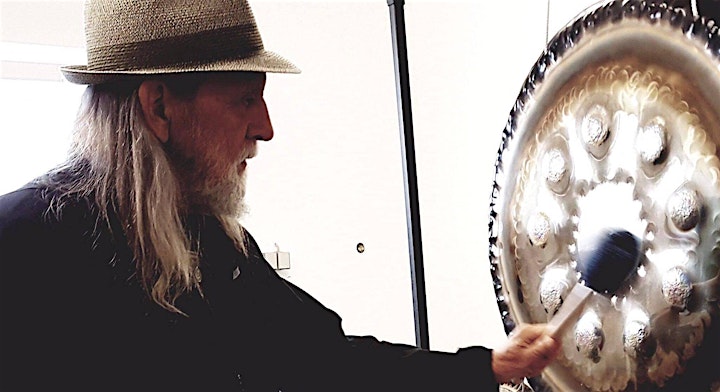 Photo above is Don Conreaux with his No. 9 Enneagram Gong. Photo credit: Tina Maria Stahl.