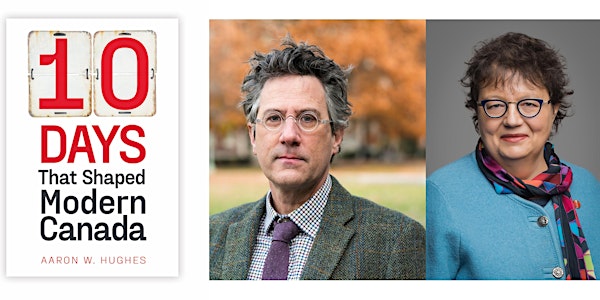 10 Days That Shaped Modern Canada with Aaron Hughes & Senator Paula Simons
Join Senator Paula Simons for a thought-provoking and spirited discussion with author Aaron W. Hughes.
When and where
Location
Edmonton Public Library - Stanley A. Milner Library (Downtown) 7 Sir Winston Churchill Square Edmonton, AB T5J 2V4 Canada
About this event
Katherine Gibson will host a lively conversation at the Stanley Milner Library Theatre. The event is free and open to all. The event is part of LitFest, Canada's Original Nonfiction Festival.
About the Book
Revisiting ten notable days from recent history, Aaron W. Hughes invites readers to think about the tensions, events, and personalities that make Canada distinct. These indelible dates interweave to offer an account of the political, social, cultural, and demographic forces that have shaped the modern nation. Each day represents a window on contemporary Canada, jumpstarting reflection and conversation about who we are as a nation and how we got here.
To learn more about the book, visit University of Alberta Press.
Books will be available for sale onsite as well as at your favourite bookstore.