10 tips for effective feedbacking* of student writing
Description
CELLTR welcomes both local and international speakers to share research-informed and practical topics on English language learning, teaching, and support relevant to those who work in multilingual university contexts at SFU and beyond.

These sessions are open to the public and lunch is provided.
10 tips for effective feedbacking* of student writing
In this professional development workshop, participants will be introduced to strategies drawn from second language writing research on the "hows" (and "whys") of providing effective feedback on English as an additional language student writing. Time will also be set aside at the end of the workshop for questions and general discussion about EAL writing feedback. At the end of this workshop, participants will leave with practical tips that:
can be applied immediately to their students' written assignments;

may help improve the time-efficacy of the written feedback process;

will effectively support EAL students' language learning through their written assignments.
*further explanation of this term will be discussed at the workshop
Speaker: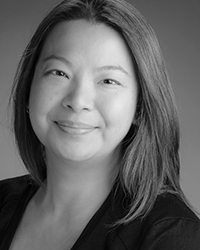 Dr. Ena Lee, Assistant Professor, Simon Fraser University

Dr. Lee is a Assistant Professor in the Faculty of Education at Simon Fraser University. Her research interests include critical pedagogy and critical academic literacy, anti-racist education, student and teacher identity, and teacher education in relation to the field of English as a second language.