Need extra support & accountability? Jump start your wellness journey with our FREE 100-Days of MIND•BODY•SKIN Challenge (Jun 1-Sept 9)
About this event
Need extra support & accountability?
Jump start your wellness journey with our FREE 100-Days of MIND•BODY•SKIN Challenge (June 1 thru September 9).
Join us throughout the next 100 days, where we will feature guest speakers, & focus on the 9 Dimensions of Wellness in order to create sustainable action plans during our LIVE Weekly Accountability Sessions.
Plus, learn how to incorporate time-saving techniques, simple wellness strategies and customizable meal prep options into your daily routine!
🎯 FREE Meal Plans & Shopping Lists
🎯 Customizable options to accommodate: Vegan/Dairy-Free/Gluten-Free/Keto-Friendly/Low Glycemic/Low Sodium Diets
🎯 Motivation, Accountability & Support
+++
Open to individuals who wish to commit to making sustainable changes in their daily routine. Participants will be asked to join a private FB group & attend Weekly Accountability Sessions which will be conducted via ZOOM. No purchase or experience required. Sessions are not recorded to maintain privacy of our conversations.
Weekly Accountability Meetings (WAM) Schedule [excluding stat holidays]
MONDAYS at 6:00PM Eastern
SUNDAYS at 10:00AM Eastern
(***Schedule subject to change based on interest & availability)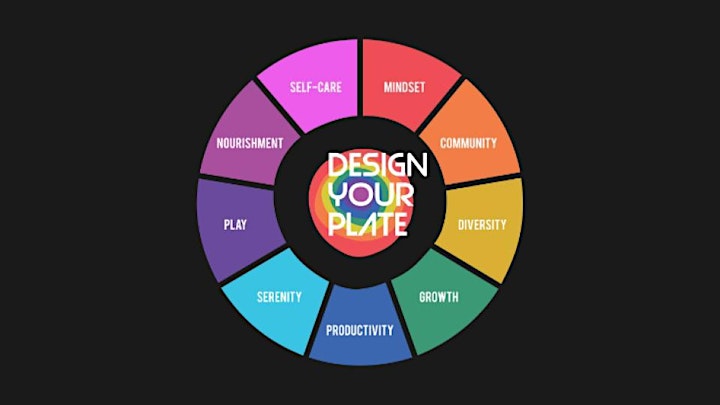 Here are 3 ways you can use small steps to make progress toward achieving your goals!
STEP 1: Break down large or difficult goals into smaller tasks to make your goals easier to attain. Instead, think of a list of things that you can check off quickly for a project, for example, Things you can do today or soon, along with things you do repeatedly. Or you can delegate simple tasks to a helper.
STEP 2: Track your progress to see how well you are doing and where you might tweak or improve. Keeping a record of progress can increase motivation and also keep you focused on the long-term benefits.
STEP 3: Modify & assess your plan as needed. Update your progress weekly or a couple of times a month, and then adjust your plan accordingly.
So whether you want to make changes to your diet & nutrition regimen… develop a skincare routine… get better sleep… learn to meditate… get organized… or increase revenue & business sales. Or even if you just want to improve your overall daily routine… just remember to break down your tasks into smaller chunks, track your progress, & adjust your plan as needed.