Unity is our strength, commUNITY is our currency! Get your tickets today!
About this event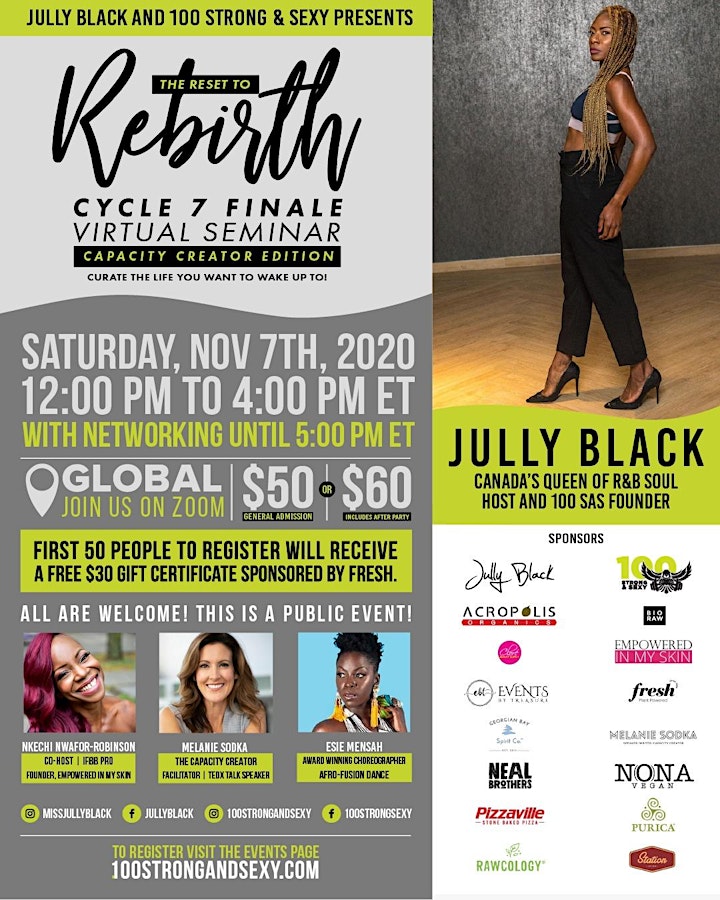 THE RESET TO REBIRTH | CAPACITY CREATOR EDITION
"Curate the LIFE you WANT to wake up to!"
2020 has provided much clarity. We have been tested in all areas of our lives: career, parenthood, mental, and physical health. Although it has revealed so many parts of our lives, there are also areas that need to be discovered and celebrated!
In this season, the pandemic has forced so many of us into change and development. We have been in isolation away from what was once our daily lives and routines. So much loss is among us. Many of us are experiencing a variety of losses: economic, social, physical, and emotional. We may not realize, but these losses are causing us grief. It is so important that we stop and allow ourselves to observe these feelings. Through sharing and bringing awareness to what we are feeling, we acknowledge and accept it as grief, and it is from this starting point that we can take steps to heal.
In our virtual sessions, we will unpack the challenges, celebrate your successes, reboot your 2020 goals, and prepare ourselves for a Strong & Sexy start to 2021! We will be reminded of the value of being present, investing in, and authentically celebrating each other so we can restore our faith in female relationships.
Join us on Saturday, November 7th, as Capacity Creator, Melanie Sodka, discusses what we can do to optimize our capacity! We will explore healing emotion through motion, as Choreographer, Esie Mensah moves our bodies with an Afro-Fusion Dance workout. Get ready for an uplifting, reflective, and inspiring afternoon as we celebrate the women of 100 Strong & Sexy at our Cycle 7 Finale.
Featuring:
• Jully Black | Host
• Nkechi Nwafor-Robinson | Co-Host
• Melanie Sodka - Capacity Creator | TEDx Talk Featured Workshop Facilitator
• Esie Mensah – Afro-Fusion Dance Choreographer | "Healing Emotion through Motion" workout
Our 100 SAS C7 Virtual Finale celebration will also showcase our Eagle Success Stories and Incredible Testimonials, Sassy Stepping Sisters videos, Club highlights, Challenge prizes, and a few surprises!!!
This is a public event, all are welcome, and as you celebrate with us, we hope that you too will be inspired to join the 100 SAS movement and make a self-commitment to a more balanced and better lifestyle.
Event Details: Saturday, November 7th, 2020
Time: 12:00 PM to 4:00 PM ET, with networking until 5:00 PM ET
Location: Virtual - Global Zoom Cloud
Cost: $50 Finale Workshop only or $60 Finale Workshop + After Party Combo ($10 savings!!)
** If you are a 100 SAS Member, use your CYCLE 7 REGISTRATION EMAIL to unlock your finale discount promo code at check out. **
Information on the After Party can be found via this website: https://www.eventbrite.ca/e/124647665523
The 100 SAS C7 Finale Event is brought to you by: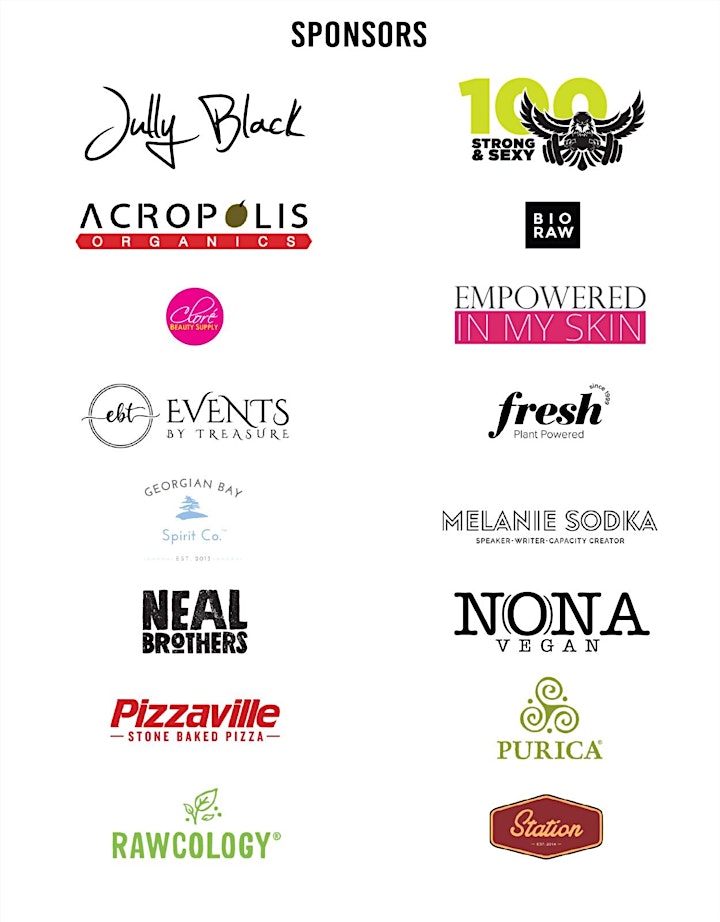 CLICK TICKETS TO SECURE YOUR ATTENDANCE TODAY!
Legal stuff:
By purchasing a ticket to the Event, I agree to the following:
1. Waiver and Release: I release and forever discharge and hold harmless the Host and its directors, staff, volunteers, other participants, and sponsors from any and all liability, claims, and demands of whatever kind or nature, which may arise in connection with my participation in the Virtual Event including, but not limited to, injury or illness that may result from the services provided by the Host or occurring while I am participating in the Virtual Event or any Workout Event.
2. Photographic Release: I grant and convey to the Host all right, title, and interest in any and all photographs, video, images, writings, and audio recordings of me, my likeness, and my voice made by the Host in connection with my participation in the Virtual Event. It is my understanding that I will receive no compensation for use of my likeness or testimonial. I hereby waive any right I may have to inspect and/or approve any finished product that may be used in connection with my likeness or testimonial or the use to which it may be I hereby release, discharge, and agree to hold harmless the Host from any liability relating to the publication of my likeness or testimonial, including and without limitation, claims for libel or invasion of privacy.
3. Email Marketing: I consent to receive marketing emails from the Host. I understand that this consent may be revoked at any time by contacting the Host via info@100strongandsexy.com
Date and time
Location
Refund policy
Organizer of 100 SAS Cycle 7 Finale | The Reset to Rebirth: Capacity Creator Edition