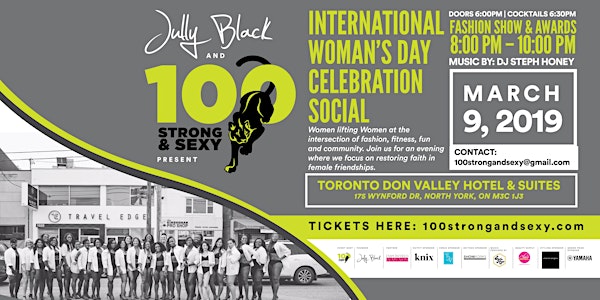 100 Strong and Sexy - International Women's Day Social
100 Strong and Sexy - International Women's Day Social
Date and time
Sat, Mar 9, 2019 6:00 PM - 11:00 PM EST
Location
Powered By Fitness 2105 Midland Ave Unit 15 Scarborough, ON M1P3E3 Canada
About this event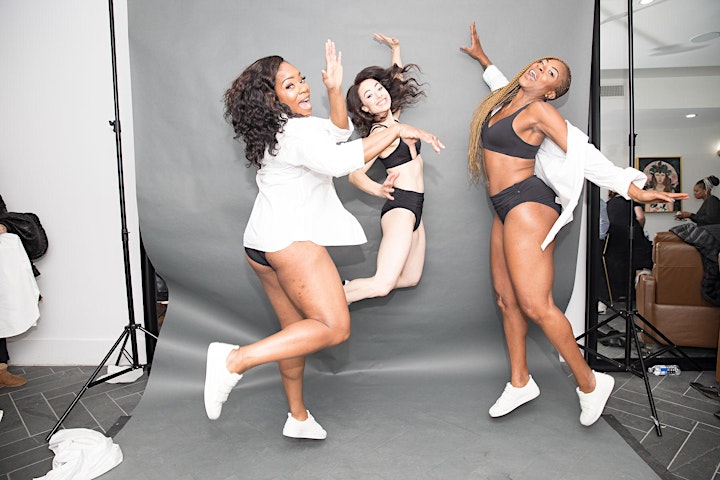 International Women's Day Social
Hosted by Jully Black and 100 Strong and Sexy
Women lifting Women at the intersection of fashion, fitness, fun and community.
Join us on Saturday, March 9th, as we celebrate the women of the 100 Strong and Sexy challenge. Through them, we will be reminded of the value of relationship and self-commitment to a more balanced and better lifestyle.
The IWD theme, #balanceforbetter requires that we first achieve balance within ourselves. The 100SAS movement focuses on exactly that, and we are being radical about the need to celebrate each other so we can restore our faith in female relationships. To achieve this, we've galvanized a focus on fitness and community and the results and testimonies have been incredible.
As you celebrate with us, we hope that you too will be inspired to join the movement.
Join the spirit of giving, and share a donation to help prepare another eagle to soar into her full potential. You can donate any amount you like, via the ticket purchase link.
Other questions? Email us at 100strongandsexy@gmail.com for more information and/or to join the movement.