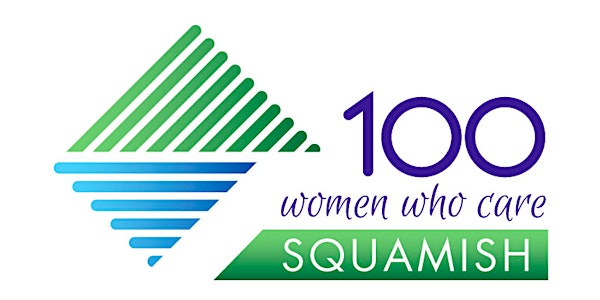 100 Women Who Care Squamish Q2 '23 Donation Meeting
Let's gather to hear the current funding needs of three local charities, vote for one to receive our collective donation!
By Catherine Trueman, 100 Women Who Care Squamish Chapter Founder
Date and time
Tue, Jun 13, 2023 7:00 PM - 8:00 PM PDT
Location
Cork & Craft Taphouse 40330 Tantalus Road Squamish, BC V8B 0G2 Canada
About this event
Guess what?! We have a new donated meeting venue!
Thanks to Cork & Craft Taphouse and the Sea to Sky Hotel, we will be meeting in their private room, just to the right of the front door of the restaurant. Arrive a little before 7 pm to order yourself a $6 glass of wine, should you desire, and join fellow members after the meeting for some social time! Cork & Craft makes all of their delicious food on-site, and there are many options available for all to enjoy.
Our meeting will start at 7 pm, and a link to join virtually will be emailed to all members the day of the meeting. If you can't join us in person, please hop online if you can, and message your vote once presentations are complete.
We are always happy to welcome new members to our chapter. There's no obligation for trying out one meeting to see if joining us is for you, so please come to check out what we're all about! We meet 4 times per year, hear from 3 local charities about their current funding need at each meeting, then vote for who we feel has the most present need for our collective donation. Each member donates $100 directly to the charity that receieves the majority of votes, and receives a tax receipt for their donation. It's easy, quick, fun, and we do a lot of good for our community - together!