Description
For a Festival Pass with up to 30% savings visit 1000islandswritersfestivalpass.eventbrite.ca
---
Celebrate Canada 150, The Power of Words: Our Identity, Our Stories with 15 authors, 27 sessions, 6 writers' workshops and more! Here we live, Reading by the River.
The 1000 Islands Writers Festival is an annual spring celebration in Eastern Ontario for writers, readers, illustrators and story enthusiasts. Intimate and relaxed Living Room Sessions in the region's finest inns allow for one-on-one conversations with Canada's celebrated authors and poets. Workshops allow for personal mentorship by leaders in the Canadian literary arts. Added music, meal engagements, and festive events make for a perfect weekend getaway in the beautiful 1000 Islands.
The festival opens with two-time Leacock Award-winning humorist and Festival Patron Terry Fallis launching his new book One Brother Shy:
"Set in a picturesque town on the river, among some of the warmest and most welcoming book-lovers I've ever met, this is a gem among writers' festivals."
The Festival Opening follows a day of free community programs and includes a performance by two-time National Spoken Word Champion PrufRock Shadowrunner and an awards ceremony for winners of the 1000 Islands Writers Festival Creative Designs Contest for ages 10-19.
---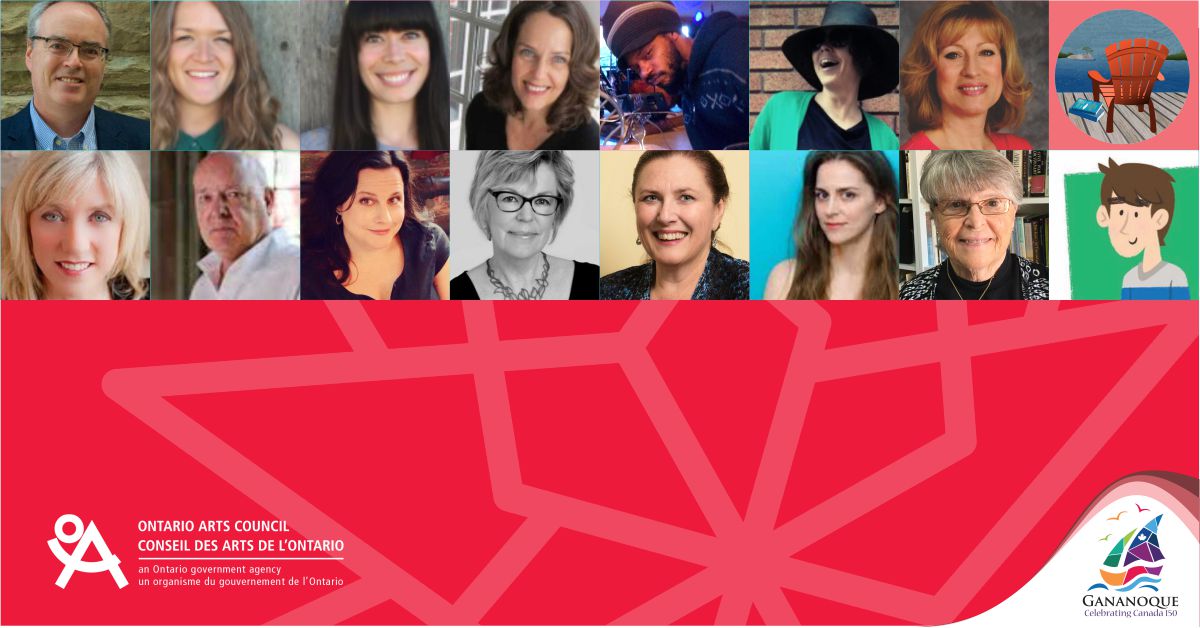 2017 workshops include: Writing Slam Poetry & The Power of Spoken Word Art; The A – Z of Engaging Children: Stories and Illustration, Writing and Design; On Blogging, Writing, and Social Media; Why Food Writing Matters; The Art of Blogging; and Writing the Truth in a Post Truth World - Creative Non-Fiction, all designed and led by Canada's most talented literary artists and leaders in the arts. Experience Canada's songwriters with the Gananoque Choral Society, join in a local market celebrating the region's best food, and experience the social scene in arts and culture at the heart of 1000 Islands life. Discover the joy of our friendly community and journey along with our moderators as they lead author discussions on topics sure to engage and entertain.
The 2017 Festival celebrates Canada 150 through exploration of Canada's unique identity captured by celebrated Canadian fiction and nonfiction authors, poets, songwriters, bloggers, food writers and illustrators. The Festival embraces the tradition of Reading by the River and shares the enjoyment of a world discovered through the power of words with festival patron Terry Fallis and Kerry Clare, Lindy Mechefske, PrufRock Shadowrunner, Karolyn Smartz Frost, Ian Hamilton, Maggie Wheeler, Marni Jackson, Cathy Marie Buchanan, Susan W. Smith, Jess Keating, Claudia Davila, Paul Covello, Lindsay Anderson and Dana Vanveller.
Join us as we pay tribute to our wonderful region of Canada, its stories and its lore, in our reader's and writer's paradise by the river.