Description
Description
Smart City & IoT Expo 2018 is organized by Smart City Experts with a mission to combine the power of collocated Smart City conference along with state-of-the-art IoT expo on a single floor in order to educate people towards smart cities and urban planning technologies. We aim to provide a platform where Govt. officials, City Council Representatives, Business managers, Directors, urban administrators, and researchers brainstorm ideas about cities of the future. Details can be found on the following link:
https://smartcitiesexpoworldforum.ca/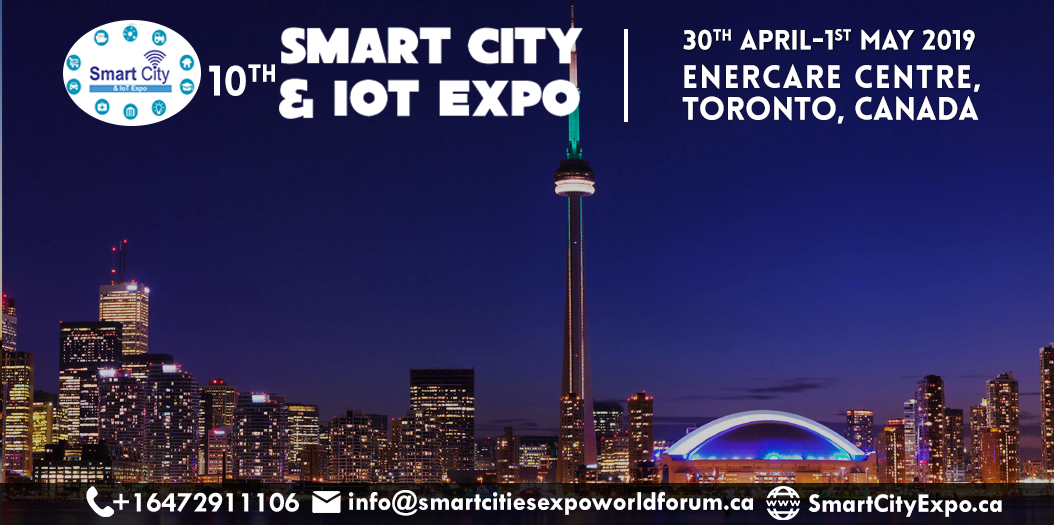 Event Details:
We have been working for the development of Smart Cities across the globe. It would be worth to mention about SCEWF 9-10th October 2018 Toronto, Canada event was a huge success. The Australian Government also appreciated our efforts and supported SCEWF 2016 and 2017 throughout. There will be several Government, City Council's Mayors, Councillors and City Government Speakers in the event who share their thoughts about Smart Cities and will create the foundation of the future of Smart Cities.
https://www.youtube.com/watch?v=Y3wu0PY2J1M&feature=youtu.be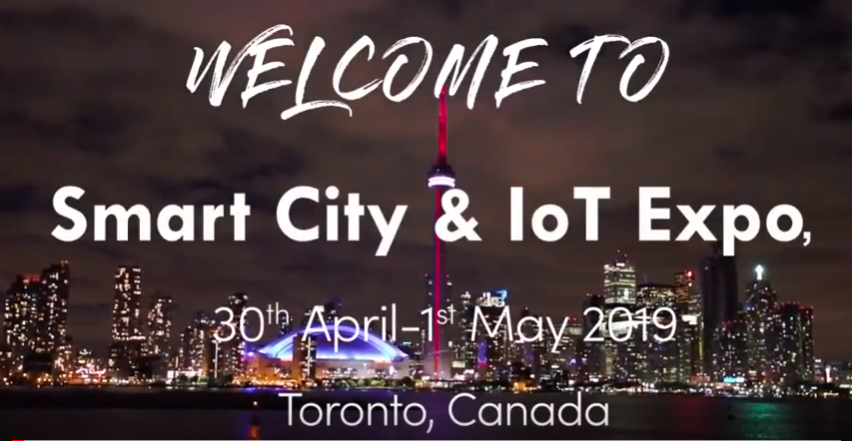 The Conference program will cover Smart City Vertical Applications such as
Smart Water

Smart Grid

Smart Transportation

Smart Health

Smart Building Management Systems

Smart Home

Industrial IoT

Enterprise IoT

Fog computing

Big Data Analytics

Smart Governance

Start-up companies and entrepreneurs are appreciated to join this event and showcase their innovations to pitch to thousands of highly connected representatives from City Council representatives, Govt. Officials, C-level executives, Business leaders, Buyers, Consultants, Researchers and Economic Development officials from around the globe.

SPEAKERS HIGHLIGHTS 2019:



















SCWEF 7-8th May 2018 Canada Highlights:
At SCWEF, 2018, Government Officials from Ministry of Community Safety and Correctional Services, Ministry of Energy, City of Toronto, City of Mississauga, City of Markham, CITY OF LETHBRIDGE, Consulate General of France, Consulate General of Netherlands and many more joined us to share their innovative ideas in order to realize Smart City Applications. You can see the highlights of the Smart Cities Expo World Forum 2018 in the following videos:
https://youtu.be/12SwNwnFNlU
https://youtu.be/12SwNwnFNlU
https://youtu.be/bnYjFr-3Zj8
Sponsoring and Participating Companies of 2019: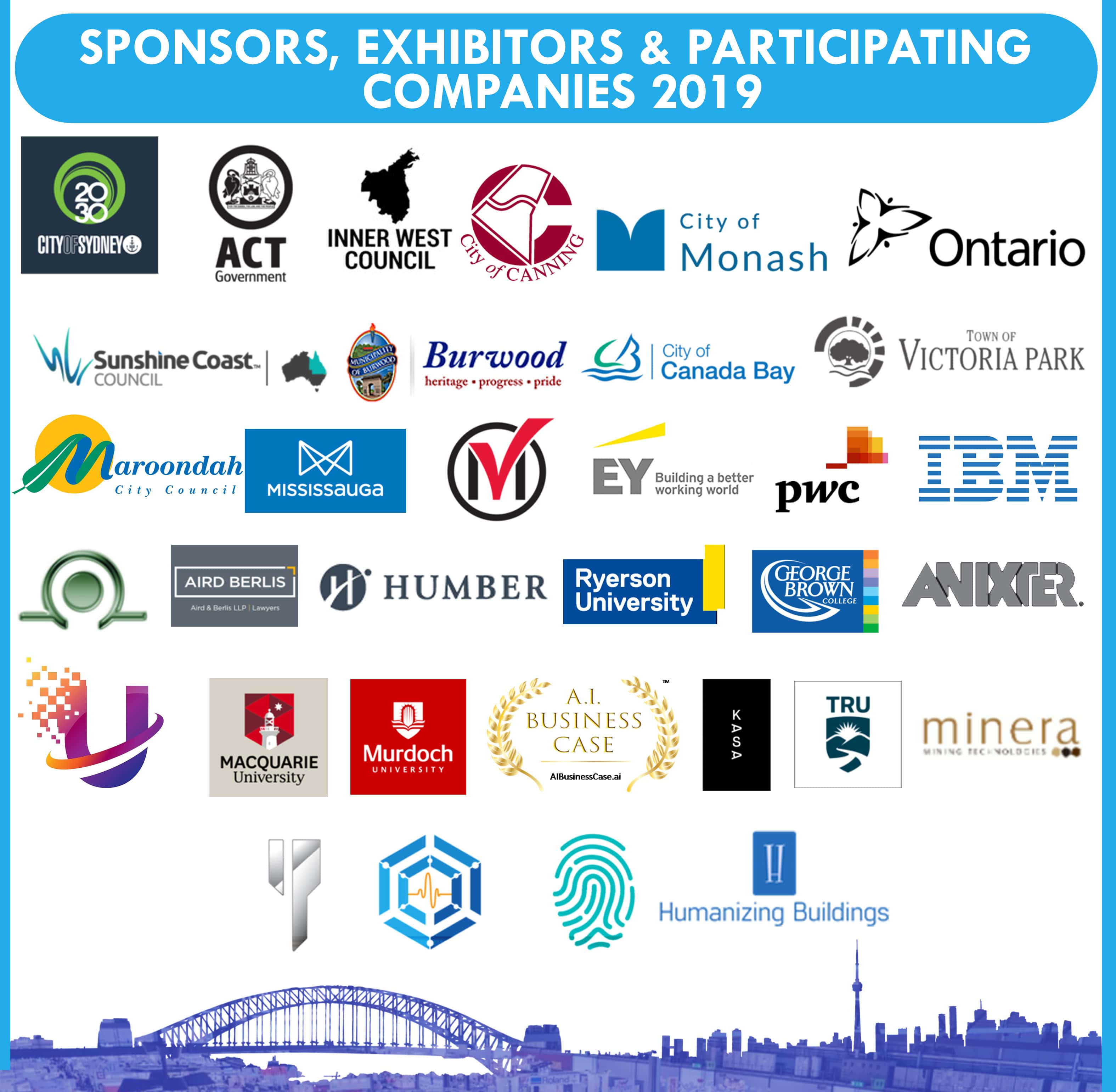 SCWEF,2017:
At SCWEF, 2017, Government Officials from Smart City Regulation, Australian Bureau of Statistics, Government of Australia and Secretary for Telecommunications, Cybersecurity and Digital Society, Government of Catalonia, Kingdom of Spain joined us to share their innovative ideas in order to realize Smart City Applications. Thus made this event a global event. Speaker details can be found from the link given below:
http://smartcitiesexpoworldforum.com/smart-cities-expo-world-forum-2017-sydney-australia-speakers/
SCEWF, 2016:
At SCEWF 2016, there were 50+ world-renowned keynote speakers from leading technology companies like Cisco, IBM, Telstra, Thinxtra (SIGFOX Network Operator), IBB Consulting Group, ThingWorx (A PTC Business), REDtone IOT, HoustonKemp Economists, Vault Systems. Furthermore, Researchers from the University of Toronto, The University of Sydney, University of New South Wales was also be attended this event.
You can see the highlights of the successful Smart Cities Expo World Forum 2016 in the following video:
https://www.youtube.com/watch?v=m_GXoH3YEzM
https://www.youtube.com/watch?v=HGnhXWleGCo
https://www.youtube.com/watch?v=K03fXbI9WBs


FAQs


How can I contact the organizer with any questions?
You Can contact us at info@SmartCitiesExpoWorldForum.ca
Do I have to bring my printed ticket to the event?
Yes, You need to bring the printed ticket to the event.
Can I update my registration information?
Yes, You can by contacting us via email.
Is my registration fee or ticket transferrable?
No.
Is it ok if the name on my ticket or registration doesn't match the person who attends?
No. Your name should match with the ticket you bring to attend the event.