Don't miss this unforgettable movie night under the great starry sky, all in support of the Family Resource Centre.
About this event
On Tuesday, August 17th at dusk, (approx. 8:45pm) we will be showing Raya and the Last Dragon with Jumanji - Welcome to the Jungle following.
We will be having bouncers, games and activities from 6:00pm to 8:30pm.
Movie Concession will be open all evening from 6:00pm to 11:45pm for snacks and treats (No BBQ Concession this year)
50/50 Tickets are available online. The winning ticket will be drawn the at the event. You DO NOT have to be in attendance to claim the prize. There will be 500 tickets available for sale at $10.00 each.
Purchase your tickets at our website www.parentsforfuninflagstaff.com
Movie at the Airport will take place at the Flagstaff Regional Airport. The event site can be accessed via Range Road 131 North off Highway 13 (map is included in this listing).
The movie audio can only be accessed using FM transmission radio. The radio station will be displayed on the big screen prior to the start of the movie.
In the event of inclement weather or other unforeseen circumstances, the movie night will be re-booked for a future date. Refunds will not be provided.
• If you are experiencing COVID-19 symptoms, please stay home and self-isolate.
• All parked vehicles will be separated by the designated flagged stalls.
• Reversing-in or backing into your stall IS ALLOWED.
• Sitting outside of the vehicle, including truck beds, roofs, and open hatchback trunks IS ALLOWED.
• No alcohol, smoking, or drugs.
• One-time entry only. If you leave during the movie at any time, re-entry will not be permitted.
• Event staff will direct all vehicles towards the exit at the end of the movie.
• By acquiring a ticket, you are agreeing to the above terms and conditions.
For event questions, please contact:
funinflagstaff@telus.net or Phone: 780-385-2346
NOTE : PARKING PASSES ARE SOLD BY GENERAL ADMISSION. FOLLOW THE SIGNAGE AND DIRECTION OF THE EVENT STAFF REGARDING VEHICLE SIZING PER ROWS.
IMPORTANT INFO ABOUT PARKING & PASSES
• FIRST COME FIRST SERVE - Parking spots are on a first come first serve basis.
• NO TICKETS AT GATE – you can buy tickets online only. Each row has limited number of stalls. Purchase online to secure your spot.
NOTICE: PLAN B FOR BAD WEATHER - IN THE SITUATION OF BAD WEATHER THAT MAY CAUSE THE CANCELLATION OF THE EVENT WE HAVE A PLAN B = THE DRIVE-IN EVENT WILL BE RESCHEDULED.
NOTES For all audience members:
• GATES OPEN AT 6:00pm
• Movie STARTS at Sunset – around 8:45 to 9:00PM. Please be considerate to the other viewers by not arriving late.
• HEADLIGHTS - must be shut off during the movie. All vehicles have this ability - it is your responsibility to figure out how to do it. Each vehicle has a different method. If you can't shut off your headlights then bring something to cover up your lights - ie: a blanket, paper with tape, etc.
• FM TRANSMISSION - a functional FM radio is required to tune in for audio.
• Be considerate of those around you. Keep your radio volume at a reasonable level.
• NO alcohol/drugs/smoking
• NO Laser lights, flashlights, and other illuminating devices
• GARBAGE - DO NOT LITTER. The Flagstaff County has graciously allowed us to hold this event on their property. Please take your litter with you when you leave :)
VEHICLE RULES:
• ENGINE - Please do not let your engine run throughout the movie. USE ONLY AS NEEDED. You are permitted to turn it on from time to time to warm up, defog the windows, or charge the battery. ALSO, it is a good idea to start your engine at least once during the movie to make sure your battery doesn't go dead.
• HEADLIGHTS - shut them off!! It is prohibited to leave them on during the movie. It is a courtesy to others. If you need to start your car during the movie that is ok but know how to shut off your headlights while the vehicle is running. If you are unable to figure it out, then put a blanket over the front of your vehicle to cover up the lights. Consult your owner's manual for override of daytime running lights, automatic headlights, delay on/off lights and door and hatchback operated interior lights. Keep your feet off the brake pedal so as not to activate your rear braking lights.
• LIGHTS OUT. You must be in control of your vehicle's lights at all times.
• NO HONKING: people that honk excessively will be ejected.
• SPEED - drive slowly for your safety and those around you and abide by all traffic control personnel
• PARKING – PLEASE CENTRE YOUR VEHICLE TO THE MARKED FLAG. You are responsible for parking your vehicle in the designated spot safely. Our on-site staff only show you 'where' to park and NOT 'How' to park. Know your surroundings and be careful when parking so as not to hit other vehicles. Any accident you cause is your responsibility and you will need to deal with the other drivers involved and respective insurance claims.
• WATCH FOR PEDESTRIANS - All pedestrians and cyclists have the right of way at all times and when exiting the venue.
• OVERLOADING - No overloading of vehicles — maximum to the number of seat belts in your vehicle (max 8 people). One parking space per vehicle within marked limits. Only members of the same household allowed per vehicle.
• SITTING ON ROOF - No one is permitted to sit on top of their vehicles.
• Remember: the film's soundtrack is broadcast on your FM radio. Make sure your vehicle has an FM radio, or bring a portable radio with you. Sorry, we don't have radios to loan.
THIS EVENT IS MADE POSSIBLE BY THE HARD WORK AND SUPPORT OF LOCAL BUSINESSES AND PARTNERS:
All Sponsorship will be acknowledged during our pre-show.
All proceeds going to the operations the Family Resource Centre.
Thank you for your support!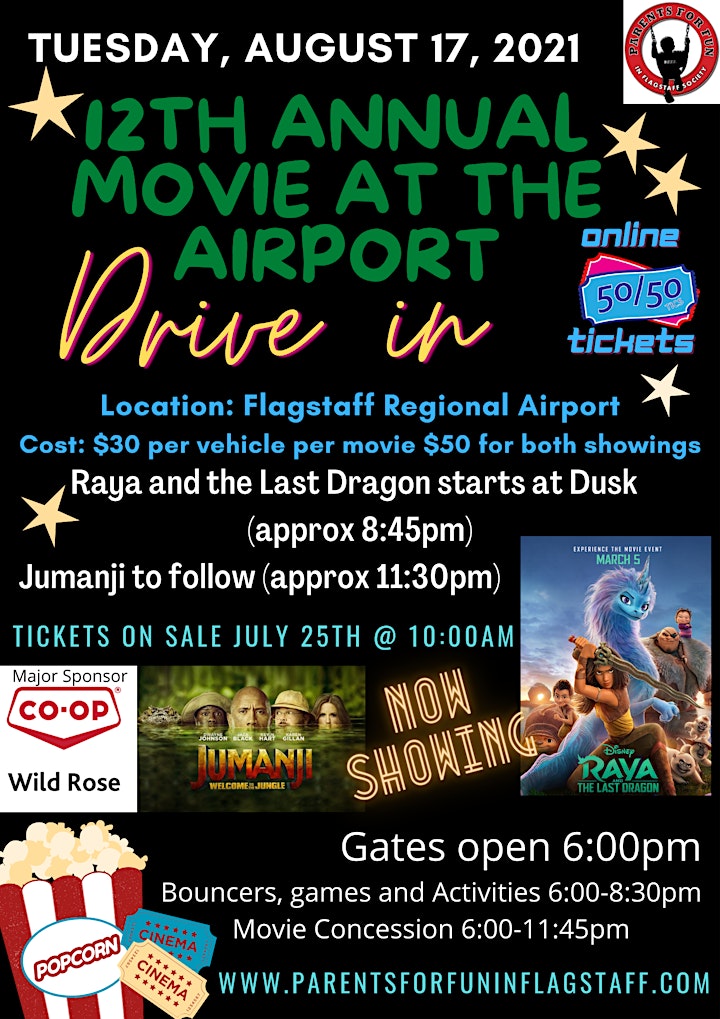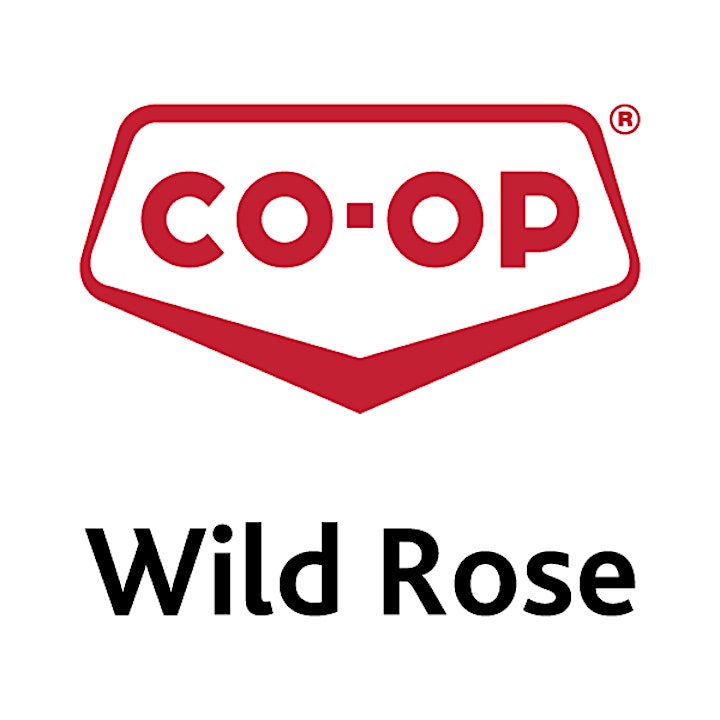 Organizer of 12th Annual Movie at the Airport