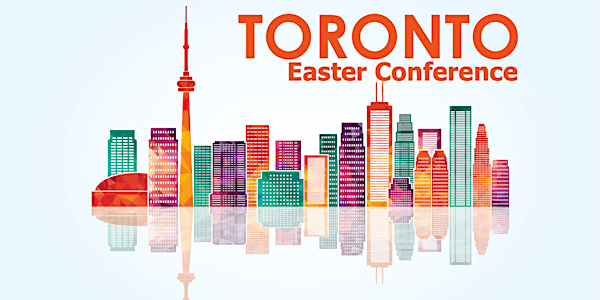 134th Annual Toronto Easter Conference 2022
2022 Toronto Easter Conference | April 14, 15 &16
About this event
You are invited to join us for the 134th annual Toronto Easter Conference.
Hosted by the assemblies at Brampton, Broadview, Highfield, Rexdale, Victoria Park, and West Hill, we are happy that all sessions will be in-person on:
Thursday April 14 7:30 to 9 pm Prayer and Ministry (Note: venue for this session is the Rexdale Gospel Hall)
Good Friday April 15 1:30 to 5:00 pm Ministry
Saturday April 16 1:30 to 5:00 Ministry and Gospel
Please register for EACH DAY that you will be attending.
Unable to join us in person? Watch live on YouTube Toronto Easter Conference
https://www.youtube.com/channel/UCOjUuvhcrNG3JJl9QFkMyDw
Event location will be provided to registered attendees.