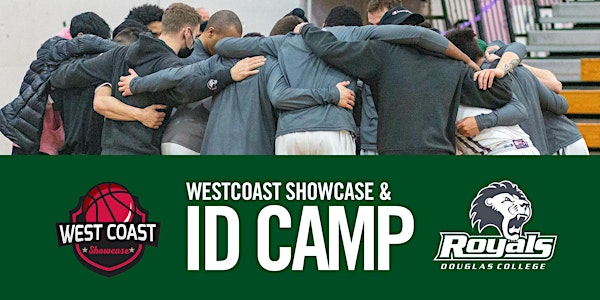 13th Annual Westcoast Showcase and ID Camp
The West Coast Showcase Camp provides all players with an opportunity to demonstrate their talents/skills in highly competitive situations f
When and where
Location
Douglas College New Westminster Campus 700 Royal Avenue New Westminster, BC V3M 5Z5 Canada
About this event
The West Coast Showcase Camp provides all players with an opportunity to demonstrate their talents/skills in highly competitive situations for the college coaches working at and in attendance at the event This event will be coordinated by Gerry Freitas, author of The Hoop Review Scouting Report — to which close to 200 college coaching staffs subscribe. In addition to his work as a highly respected talent evaluator, Coach Freitas has 21 years of collegiate coaching experience – 11 years at the NCAA Division II and NAIA Level. 4 years NAIA Head Coach, 7 years as a NCAA Division I Assistant Coach including stints at USC, Colorado, St. Mary's and UC Davis. The Hoop Review Scouting Service will provide a report on the event to over 200+ college coaches and various internet sites.
What Sets The West Coast Showcase Apart?
The West Coast Showcase offers you an opportunity to play for and in front of College Coaches. Players are also able to participate in high level instruction led by 20 year + year College coaching veteran Gerry Freitas. The combination of coaching and size and reputation of the Hoop Review's recruiting service are unmatched anywhere else in British Columbia.