Description
THE WORLD ON SALE FOR YOU!
Register for our 13th annual World Explorer Travel Show where you will get the chance to see more than 20 different travel brands & cruise lines in one place. You'll be able to listen in to some quick presentation to familiarize yourself better with the products and sales.
When you Pre-Register you will:
Skip the line.
Receive the presentation Schedule in your email.
Get a chance to win a registration prize.
Don't miss out on our better and bigger World Explorer travel show!
Below is the presentation schedule;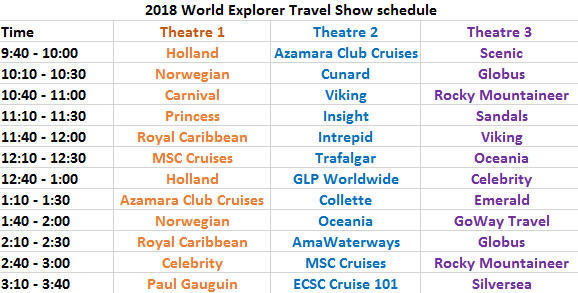 Bring friends and/or family, admission is FREE as well as parking.