About this Event
John C. Maxwell says in order to reach your potential, you must be intentional about personal growth. This training curriculum will help you understand how personal growth really works, and how you can develop yourself to become a more effective and fulfilled individual. You will learn how to build up your sense of purpose and become more successful in every area of your life. Come alongside John in your growth journey to become the person you are destined to be!
Choose from the following dates/times:
August 25 to September 22, 2020 **
8:00 am to 9:30 am EDT
8:00 pm to 9:30 pm EDT
**Limited Spots available
Book must be purchased by participant (can be purchased on Amazon). Buy book
Bonus:
Complimentary DISC assessment with 45 minute debrief (Value $97)**
Recognize you strengths and limitations.
Understand how others are different and how to work with each personality.
Build a stronger team that communicates, appreciates the style of others and works well together.
**Link and code to complete DISC assessment will be sent 3-5 days after registration.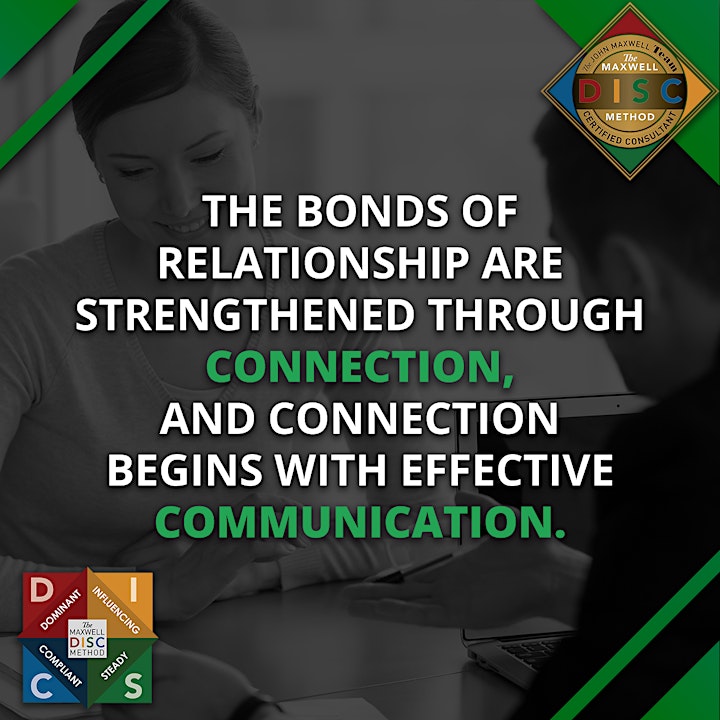 Date and Time
Location
Refund Policy