An English-language premiere production!
About this event
Omi Mouna is the beautifully heartfelt, poignant, and playful semi-autobiographical tale of Mohsen El Gharbi's voyage from Montréal to Tunisia to meet his paternal great-grandmother and to retrace his family's turbulent legacy. In its original French version, Omi Mouna toured extensively throughout Québec and New Brunswick. Infinithéâtre is proud to produce the English-language premiere of this compelling tragicomic tale by a highly charismatic performer.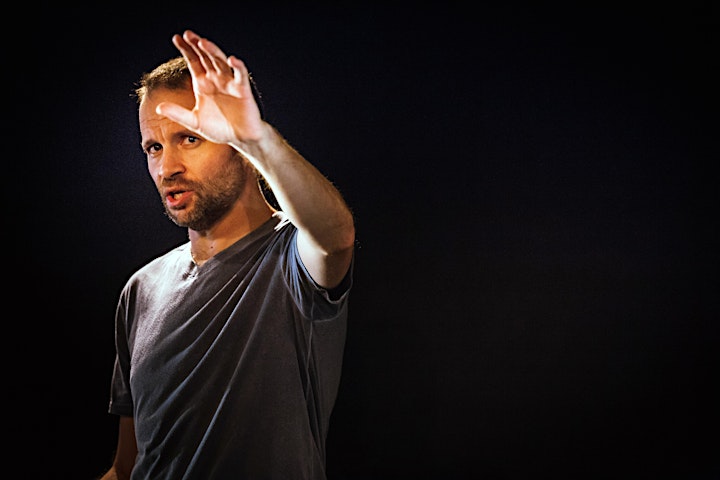 Written by Mohsen El Gharbi
Directed by Mohsen El Gharbi & Zach Fraser
Created and performed by Mohsen El Gharbi
Translated by Leanna Brodie
***
Use code PREVIEW for 50% off General Admission, applicable to the November 3rd preview only.
***
Looking to book for a group? Contact us at box-office@infinitheatre.com for special group rates!
***
VENUE ACCESSIBILITY: Venue is on the second floor, and primarily accessible by stairs. Please contact the Infinithéâtre staff prior to your performance date if any ticketholders have reduced/limited mobility and/or may have difficulty climbing stairs so that our staff can coordinate as needed.
Infinithéâtre's mission is to develop, produce and broker new Québec theatre to ever-widening audiences. We are dedicated to staging theatre that is as entertaining as it is relevant. We believe that live theatre is an essential part of our society's democratic discourse and that great theatre speaks to and about its own community. Great theatre begins with great writing. We challenge writers from other media—journalists, poets, and novelists—to write for the stage. We seek out innovative Québec plays, playwrights, and new theatrical styles. In addition, we tackle and adapt classic plays when the themes and characters are relevant.