Rickson Makwe & Jeannine Guyot - Let's Be Together
About this event
Rickson Makwe & Jeannine Guyot
Wednesday, December 1st, 2021
Doors 7:15 pm
Show 8 pm
Rickson Makwe is a singer, songwriter, and keyboard player. In early 1996 at the age of ten Ricky was injured during the war where his injuries left him blind. Even though Rickson has had some major hardships in his life, it is easy to see how truly passionate and determined he is to live life to its fullest and how he wants to share this zeal for life with others through his music. 
Jeannine Guyot's soulful and moving vocals, accompanied by artistic piano arrangements, are the essence of her performances. Her pure sound invites us to explore her authentic messages, speaking to us of francophone roots, culture and rural life as only a person from "Chez Nous" can.
Rickson and Jeannine are collaborating to bring you "Let's Be Together"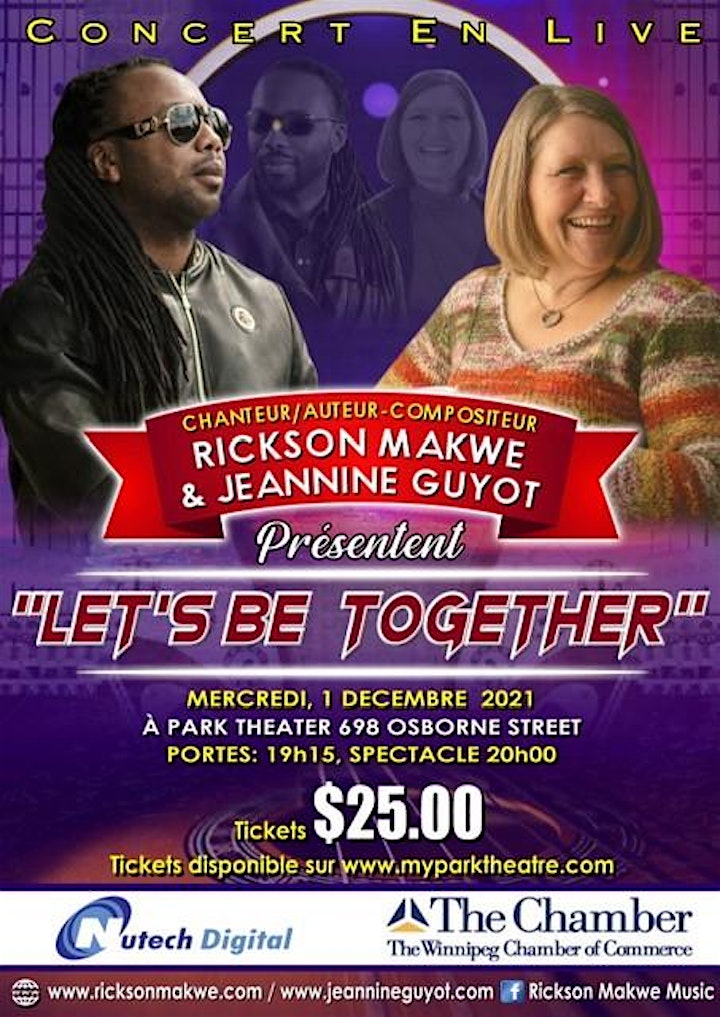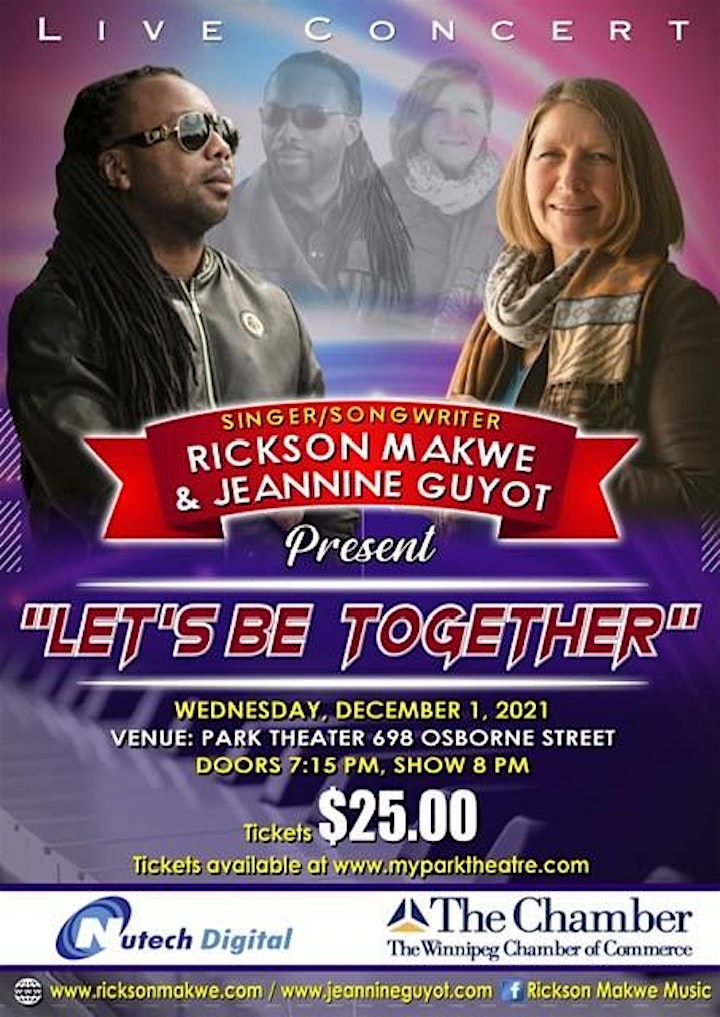 Organizer of Rickson Makwe & Jeannine Guyot - Let's Be Together
The Park Theatre, now in its fifteenth year of operations and has grown into one of Winnipeg's premier live event venues. With over 300 events a year spanning music, comedy, theatre, and film, the room has become home to an expansive community of artists.
In 2014 The Park Theatre was awarded "Venue of the Year" at the Western Canadian Music Award's, after being nominated for the same award in both 2012 and 2013.
The venue itself is a renovated movie theatre that opened in the fall of 1915. While many of Winnipeg's neighbourhood theatres have been demolished or "repurposed" into bowling alleys or retail stores. The Park managed to hold out for 73 years before fate caught up with it. After sitting vacant for nearly a decade it was revived into what is now one of Winnipeg's most popular live music venues.
With its high-quality sound, great atmosphere, two full-service bars, and premier live entertainment from local acts to international touring artists, it's no wonder that artists and audiences alike keep coming back.