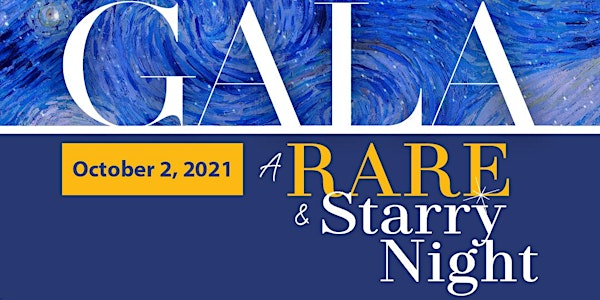 17th Annual Fundraising Gala - A Rare and Starry Night
Join us on October 2nd , 2021 for our "17th Annual Fundraising Gala - A Rare and Starry Night" to support MPS affected families in Canada
Refund Policy
Contact the organizer to request a refund.
Eventbrite's fee is nonrefundable.
About this event
The Canadian Society for Mucopolysaccharide & Related Disorders Inc., serves all Canadians affected by mucopolysaccharide and other lysosomal storage diseases through support, education, advocacy & by advancing research. Over 36 years, we have been supporting children and families across Canada & some across the world, through various programs. We work to ensure that children with MPS and related disorders receive the help they need and receive it now.
The "17th Annual Fundraising Gala - A Rare and Starry Night" is an opportunity to raise funds for directly supporting MPS affected children and families and advance research in the hope of one day finding a cure for MPS diseases. All proceeds from the Gala will be directed to support MPS affected families in Canada and to advance research to find a cure for this disease.
Ticket to the Stars includes swag bag with balloons, lapel pin, and star seed pack
Make your party extra special! Add a Supernova drink bomb for a stellar explosion in your glass
The Canadian Society for Mucopolysaccharide and Related Diseases Inc. (The Canadian MPS Society), founded in 1984, serves all Canadians affected by MPS and related diseases through support, education, advocacy and by advancing research.
We are a federally registered charity. Registered Charity #12903 0409 RR0001
Mucopolysaccharidoses (MPS) and mucolipidosis (ML) are genetic lysosomal storage diseases (LSD) caused by the body's inability to produce specific enzymes. The missing or insufficient enzyme prevents cells from recycling waste, resulting in the storage of materials in cells throughout the body. As the disease progresses, there is widespread damage throughout the body, including the heart, bones, joints, respiratory system and central nervous system, leading to a shortened lifespan.
When families learn that their child has been diagnosed with MPS or a related lysosomal storage disease, that may potentially take their child's life, it places on them a heavy emotional, physical and financial burden that few can relate to or understand.
The Canadian MPS Society helps ease the burden by directing families to important sources of information, research and medical help, and by connecting them with other families experiencing similar situations to expand their network of support. We also provide financial support to families through our Family Assistance Program—to date, we have funded over $100,000 in grants to offset the many costs incurred with a diagnosis. We try to help families to focus on their children and their families and make sure they know that they are not alone in their journey.
Our programs and services include:
Educational Resources– Available in both English and French
Financial Assistance Program– Providing financial support to help families manage costs associated with care and treatments of MPS and related diseases
Advocacy – Supporting families with accessing appropriate care and treatment, connecting to other members for mutual support, and during times of loss and bereavement
National Conference – Our biennial national conference brings together the MPS community to learn about advances in care and treatment while developing life-long friendships
The e-Connection – Our monthly digital newsletter is a current source of news from Canada's MPS community, including stories from our members and partners, research and treatment updates, and information about upcoming events.
The Canadian MPS Society exists to support all those affected by MPS – individuals, caregivers, families, friends, support workers, and health care providers.
Our staff are available by calling our toll-free number: 1-800-667-1846 or by email: info@mpssociety.ca