18 to Life - Unlock a Successful Career with Dynamic Skills Nov. 17 & 18
Description
In today's rapidly changing workforce, many young people struggle to find employment. With 50% of Canadian jobs predicted to be disrupted by automation in the next decade, it is human skills – not technical skills - that we need most in today's workforce. 18 to Life seeks to prepare you for this future. Join us in developing the leadership, collaboration, communication, adaptability and resilience skills needed in today's workforce.
You will be coached through interactive workshops and further inspired by a selection of quality keynote speakers. You will also have the opportunity to gain insight into the immediate needs of different sectors with our employment panel. Featured on this panel are organizations such as Health Quality Council of Alberta, Visual Arts Alberta, and City of Edmonton.
A continental breakfast and lunch will be provided on both days.
Keynote Speakers
Leadership & Collaboration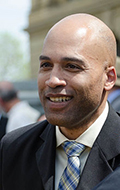 David Shepherd is the MLA of Edmonton Centre and a former communication advisor for the City of Edmonton. His passion for change and community growth has lead him to lead a life of public service. Aside from being the MLA of Edmonton Centre, David Shepherd serves as the chair of Standing Committee on Legislative Offices and as a member of the Standing Committee on Families and Communities. He will share his knowledge and experience on leadership.
Communication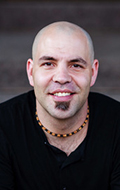 To speak on communication is Corey Poirier, an award-winning Keynote speaker. His experience includes, but is not limited to, being a multiple-time TEDx and MoMonday's Speaker. Corey is also the host of the top rated 'Conversations with PASSION' Radio Show. In search of self-improvement, Corey has interviewed over 4000 of the world's top leaders to determine what sets them apart. He shares this knowledge by presenting to different audiences across North America and through his book "The Book of WHY (and HOW)".
Adaptability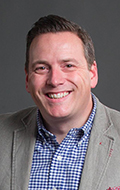 To speak on adaptability is Chris LaBossiere the Co-founder and CEO of Yardstick, board director of TEC Edmonton and founding investor & management advisor of Pro Training. As the Co-founder of Yardstick Software Inc., Mr. LaBossiere has worked with his friends and team to create a successful Edmonton based internet software and service company. Under Chris's leadership, Yardstick has subsequently appeared on the Alberta Venture Magazine's fast 50 list of fastest growing companies for the past nine years and for six years on profit Magazine's fastest growing companies in Canada. Being on the Board of TEC Edmonton, he invests and advices local companies at the start-up and growth stage. Chris' entrepreneurial background and innovative spirit has put him on the list of Alberta's 50 Most Influential People by Alberta Magazine and nominated as Top 40 Under 40 by Avenue Magazine.
Resilience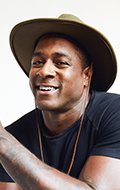 Jesse Lipscombe is an actor, producer, entrepreneur and activist. After attending Morehouse College on a full track-and-field scholarship, Jesse returned to Edmonton to launch a full entrepreneurial and artistic career, opening fitness studios and restaurants, while continuing to act and produce in award-winning film and television productions. Jesse has been nominated for several Canadian Screen Awards and Alberta film and television awards. This year, Jesse was the recipient of the Obsidian Award for Top Business Leader in Western Canada, and he was named Community Man of the Year by Diversity Magazine. Through it all, Jesse's top priority has been giving back to his community, which he's done through multiple annual fundraisers and partnerships with Edmonton charities such as WIN House and iHuman. In September, Jesse and his wife Julia launched the #MakeItAwkward campaign to combat racism, misogyny, homophobia and hatred of all kinds
Workshop Developer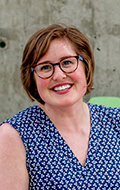 Michaela Mann does program design and facilitation for students with a focus on skills that support leadership development. Most days she works at the University of Alberta Students Union in the Student Services leadership and recognition programs. She has a masters degree in Conflict Studies and her work focuses on strategies for leaning into conflict to achieve more. She loves everyday history, Harry Potter, and cross country skiing. Her and her team of amazing facilitators are thrilled to be joining the YMCA to offer workshops for the conference.
Conference Schedule
Nov. 17, 2018
10:00 – 10:20am Emcee Introduction
10:20 – 10:50am Leadership & Collaboration Keynote Speaker
10:50 – 11:00am Break
11:00 – 11:50am Leadership & Collaboration Workshop
11:50am – 12:40pm Lunch
12:40 – 1:10pm Communication Keynote Speaker
1:10 – 2:00pm Communication Workshop

Nov. 18, 2018

10:00 – 10:10am Emcee Introduction
10:10 – 10:40am Adaptability Keynote Speaker
10:40 – 10:50am Break
10:50 – 11:20am Resilience Keynote Speaker
11:20am –12:10pm Resilience & Adaptability Workshops
12:10 – 1:00pm Lunch
1:00 – 2:00pm Employment Panel
Parking Information
Complimentary parking for YMCA 18 to Life guests in the A/B Parkade.
Guests wanting closer parking may choose to use the CATH surface lot ($5/hour) or the M Parkade ($5/entry).