The Program Managers of the Black Entrepreneurship Ecosystem Fund have been announced. Whats your gain? Join www.BlackadvisoryHub.ca
About this event
Casa Foundation, a Partner of Entrepreneurs' Point has been announced as one of the Program Managers of the Black Entrepreneurship National Ecosystem Funds announced by the Prime Minister of Canada to support Black Canadian Entrepreneurs.
Join us as the BAH Accelerator Program starts (Black Advisory HUB) Accelerator program will empower Black Entrepreneurs to get the needed support for their business ventures.
BAH is Powered by Casa Foundation: www.blackadvisoryhub.ca
It is one of the partnerships between the Government of Canada, Black-led business organizations, and financial institutions. With an investment of up to $401 million over four years, it will help Black Canadian business owners and entrepreneurs grow their businesses and succeed now and in the future.
This session focuses on the Black Advisory HUB Accelerator, a Casa Foundation platform that will deliver the BEP program.
Only Limited Tickets-Secure you Spot now.
Casa Foundation, several University faculty, its Partners, collaborators, and supporting Business organizations will deleiver the lectures at BAH Acceerator.
What is the BAH- National Ecosytem Fund
The BAH National Ecosystem Fund will support, train, empower and advance Black-led business organizations across the country in their capacity to provide support, mentorship, financial planning, and business training for Black entrepreneurs. Through the Central and Regional BAH Regional Partners, programs are delivered by Black led Organizationa across Canada. Black businesses will build and grow their businesses, and become Loan and Grant ready.
Learn more at the BAH Accelerator: www.blackadvisoryHub.ca
Watch details of previous BAH sessions on: Youtube.com/CasaFoundation
Subscribe to Casa Foundation Channels on all Social Platforms
https://www.youtube.com/watch?v=7VgQjFFRPLE
https://www.youtube.com/watch?v=tuF9_tsGt2A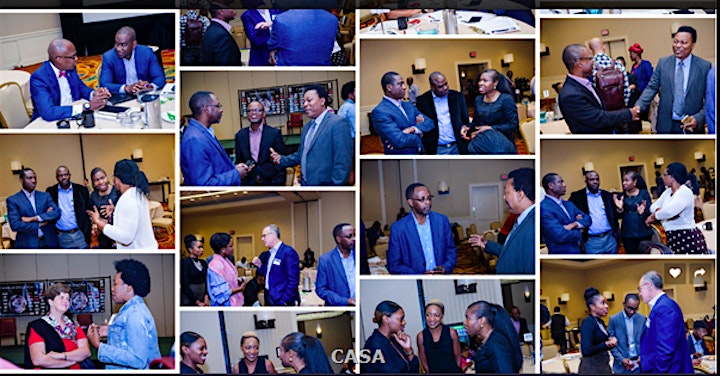 Organizer of BAH Accelerator (Black Advisory Hub)- Application Opens

Entrepreneurs Point offers a solution to startups, entrepreneurs, and businesses looking to create ideas for revenues.
You can collaborate, share experiences and get inspiration from other members and entrepreneurs such as yourself. From day one, you'll see that our members are full of ideas that can bring you business growth and a richer network. You can also get input from our experts by attending our various networking events.