Description
Agenda:
10:30 - 11:00Registration Group photo for all community partners
11:00 - 11:20ENLIGHT & CPAC Welcome Remark
11:20 - 11:25Sponspor Speech
11:25 - 11:45Opening Keynote
11:45 - 12:45Panel 1: Career in Canada vs. China
Explore career opportunities in the Canadian and Chinese job market, business opportunities, and future outlook.
12:50 - 13:50Panel 2: Employment vs. Entrepreneurship
Discuss the pros and cons of employment vs. entrepreneurship. What is right for you?
13:50 - 14:20Lunch Break
14:20 - 15:20Panel 3: Leadership
From peer to leader. Steps to become a people leader.
15:25 - 16:25Panel 4: Social Networking
The art of networking, master your social skills to get noticed and uncover hidden opportunities.
16:30 - 16:50Closing Keynote

16:50 - 17:00Lucky Draw
17:00 - 18:00Mix & Mingle
19:00 - 22:00After Party @ Carmen Steakhouse
Introduction about the speaker:
Janice Liu: Vice President, Digital Solutions Cossette
Janice Liu, Vice President, Digital Solutions Cossette media leads a team that drives digital marketing strategy for all of their clients across finserve, telco, ecomm and more. Janice has led and managed large cross-functional teams to achieve business objectives on both the agency as well as client side. At her previous role as Head of Digital Personalization and Campaign Optimization at CIBC, Janice developed and executed on short to long term digital sales strategies to achieve overall sales goals. She not only led acquisition and branding campaign initiatives, but she also played key roles on technology implementation projects at the digital channels, driving through various updates to the Online Privacy policy, risk assessments and more. An accomplished and seasoned marketer, Janice has over 10 years of experience in digital marketing, with a heavy focus on performance and acquisition programs to drive online sales and revenue. Janice is passionate about technology and the ability to leverage digital interactions to drive personalized, client-centric experiences.
Janice earned her Bachelors of Arts degree from McGill university in Political Science. Her career in the digital space began during her time at McGill was put to use to support various charity organizations she was a part of. After graduating university, Janice gained experience working in the fashion wholesale industry, which led to her owning her own e-commerce business in 2011, a time when e-commerce was only beginning to flourish and make great advancements in Canada and the United States.
Sophia Zhao (GM - Cooldido)
Sophia has nine years' working experience in Procter & Gamble (China) and Johnson&Johnson Medical Device (China). She had remarkable performance during her assignment of senior regional manager at P&G before she studied at Ivey MBA program (2013 -2014). After that she was enrolled by J&J International Recruitment and Development Program, and she had successfully implemented a few projects in both China and Canada. Now she is working at Kookido Ltd., the company she initiated in Canada.
Emilie Zhang (Sr. Analyst - 3M)
Emilie is a Category Insights expert. data storyteller enthusiast, and CPG industry specialist with diverse international work experience. Emilie currently works in the Consumer Business Group at 3M Canada supporting and driving growth of the company's two biggest brands through providing actionable data driven insights and strategies. Emilie has abundant work experience in Asia, having lived and worked in Japan and China in both the public & private sector. Her experiences there offers her a unique cultural and business perspective. Emilie holds a Bachelor of Business Administration from the University of Toronto and an MBA from Ivey Business School at Western University.
Eddie Lee (Executive Partner and Founder of First Financial Controller Inc.)
Eddie is the Executive Partner and founder of First Financial Controller. He held a senior financial position for many years at Acer Group. During his engagement, Eddie implemented special projects for Acer, which helped Acer build functional excellence and accelerate growth.

Eddie pursued his first degree in finance and administration in Hong Kong, where he also subsequently took his MBA. Eddie also obtained an EMBA in Supply Chain from the ETH Swiss Federal Institute of Technology in Zurich.
Mia Wang (COO - Event Pick)
Mia Wang is a serial entrepreneur and a strategic marketing professional with diverse experiences working in both start-ups and corporates. Mia is currently the COO and Co-Founder of Eventpick, a mobile app recommending local restaurants, events and activities for Millennial Chinese at GTA. Mia used to work as a Marketing Specialist and Business Consultant at the International Strategy team at LoyaltyOne. LoyaltyOne is one of the leading data marketing companies in North America known for its loyalty program Air Miles. Mia holds an MBA from the Richard Ivey School of Business and a Bachelor's degree specializing in Finance from the University of Western Ontario.
Jacky Zhang (Founder - EZ4.0)
多伦多大学Rotman Commerce,金融和管理双专业。
荣获College Gold Medal Award ,CGPA学院第一名
Easy 4.0 Education Inc 创始人
Easy career inc CEO
Easy group Inc CEO
弘桥资本 合伙人 投顾委员会常委
中国东北亚博览会特邀企业家演讲嘉宾
安徽省政府国家级创业孵化器特聘创业导师
多伦多大学校友会荣誉校友
Enoch Xu (President - E.X. CPA Professional Corp.)
Enoch Xu is a Chartered Professional Accountant, Chartered Business Valuator, and CFA charterholder specializing in public accounting and business valuation. Starting his career in 2008, Enoch progressively articled with a number of national-level public accounting firms, focusing on a variety of practice areas including audit, tax, and valuation. Enoch established his own professional accounting firm in January 2017, servicing individuals and business owners with expert advice in taxation, financial audit, and business valuation. Enoch strives to build strong client relationships and provide only the savviest solutions to clients based on thorough analysis and strategic planning.

Zhedong Wu (Finance VP - Barclays)
Zhedong Wu is an experienced finance professional in the banking industry with work experiences in Canada, Singapore and the UK. Zhedong is currently working as VP for Finance and Tax at the Canada branch of Barclays, the UK-headquartered global investment bank. Previously he also worked in Canada finance control team at JP Morgan Chase, and Equities financial control team at Barclays Capital in Singapore. Zhedong studied Accounting & Finance at University of Warwick in the UK, and later became qualified as Chartered Accountant when working at audit department of Deloitte UK.
Edward Li (Director, Business Strategy - CIBC)
Edward Li, Director Marketing Strategy, CIBC. Edward holds a BS in Electronics from Wuhan University and MBA from Ivey Business School. At CIBC Edward has held a number of roles spanning in product management, channel, and marketing. Currently Edward's role involves transforming analytical insights into client strategy and enable enterprise wide transformation.
Sarah Shu (Sr. Strategy Manager - Telus)
Sarah Shu is a Senior Strategy Manager at Telus. Sarah's leadership and innovation serves as an important contributor to the continuing outstanding performance and strong growth at Telus. Sarah and her team's pragmatic approach to capital investment best positions Telus to achieve its vision as a global leader in telecommunications, amid the technology evolution. Sarah is an advocate for women in tech, also served as a co-president at the Toronto chapter of the Ivey Alumni Network from 2015 to 2017.
Diana Chan (CEO/Career Coach - My Marketability)
http://mymarketability.com
Diana YK Chan is your Career Coach Champion and job search success secret weapon. She founded My Marketability in 2011 and has helped hundreds of career changers and job seekers land multiple job offers at top companies in record time. Diana is passionate about helping people achieve greatness and differentiate as top talent. As a former Google Recruiter, she has seen over 10,000 resumes, done thousands of interviews, and knows what it takes for job seekers to stand out as the ideal candidate.
Ian Brewster (Director - FirePower Capital)
Ian Brewster leads FirePower Capital's origination efforts, helping prospects explore various growth and exit scenarios. Before FirePower Capital, Ian worked in the public sector, primarily tasked with implementation projects in youth programs, technology, and telecommunications. He brings an uncommonly active network that spans both public and private sectors. Ian holds a Ph.D. and a Masters in Physics, and a Bachelor in Philosophy, all from the University of Toronto.
Bobby Umar (President - Raeallan/Ted Speaker)
Bobby Umar is one of the most prolific, heart-based leaders in North America. Inc Magazine named him one of the Top 100 Leadership Speakers, alongside such noteworthy giants as Richard Branson, Brene Brown, John Maxwell and Robin Sharma. Bobby is a 4x TEDx speaker, and one of the top tweeters in the world, with over 450,000 social media followers. He has been named the 2nd best business coach to follow on Twitter and the 4th best leadership influencer according to Kred. Bobby is an international author of three books, including a #1 best seller, and is a Huffington Post contributor. He hosts a weekly tweetchat called "The Power of Connection" that has reached over 65 million impressions weekly. To date, his social media influence has garnered over 1 billion impressions. Bobby was also named a "2015 Speaker to Watch" by the National Speakers Bureau and Global Speakers Agency. Most recently, he was named a Top 7 Networking Guru to follow.
Han Dong (MPP Trinity Spadina)
Dong ran in the 2014 provincial election as the Liberal candidate in the riding of Trinity—Spadina. He defeated New Democrat incumbent Rosario Marchese by 9,175 votes.
He is a Parliamentary Assistant to the Minister of Training, Colleges and Universities.
In February 2016, he introduced a private member's bill to license and regulate the Ontario home inspection industry, which prompted the Ontario Liberal government to draft its own government legislation for that purpose.
d. This will be an amazing event, and we look forward to seeing you there!
Leading Partner: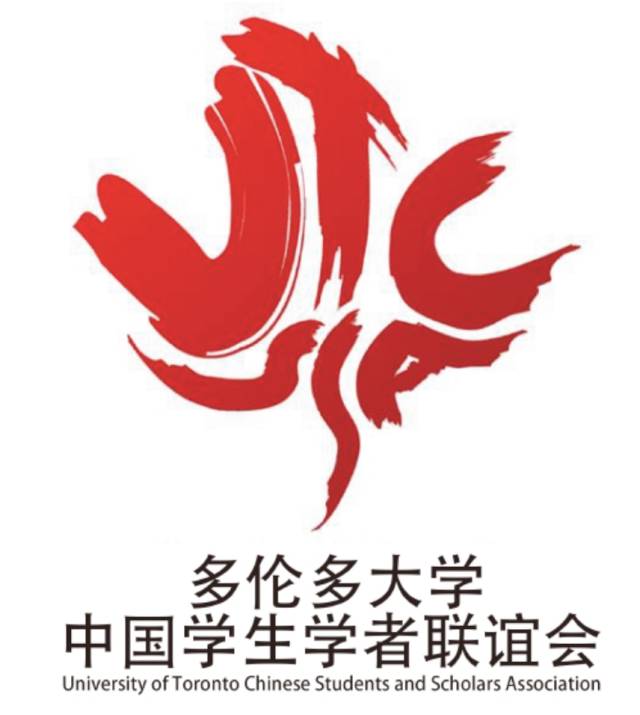 Community Partner: