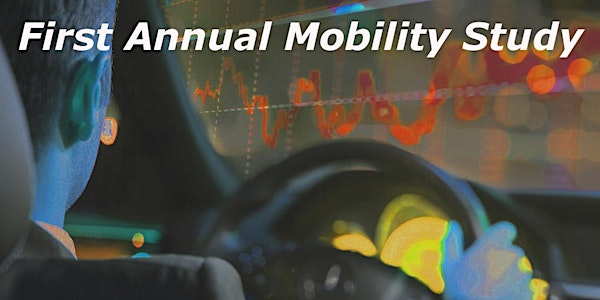 1st Annual Mobility Study Webinar
Description
Over the next 5-15 years the Automotive Industry is set to evolve rapidly from the traditional model that has been around for almost 100 years to a completely new and diverse industry. "New Mobility", the convergence of a Electric Vehicles, Connected Cars, Autonomous driving and New Retail, will change how we view mobility, from purchasing a car today, to Mobility as a Service (MaaS) concepts tomorrow.
This webinar showcases the results of the First Annual Mobility Study. Learn how 1000 respondents across the US over 18 years of age:
1) Understand and use transportation
2) The differences in how people respond to "New Mobility" services by age, geographic location, education and commute time
3) Discover people's priorities in what they are looking for in their transportation needs (ie cost, convenience, ease of use, etc)
4) Understand how all these findings fit into the total picture of "New Mobility" and what take aways can benefit your organisation.