Description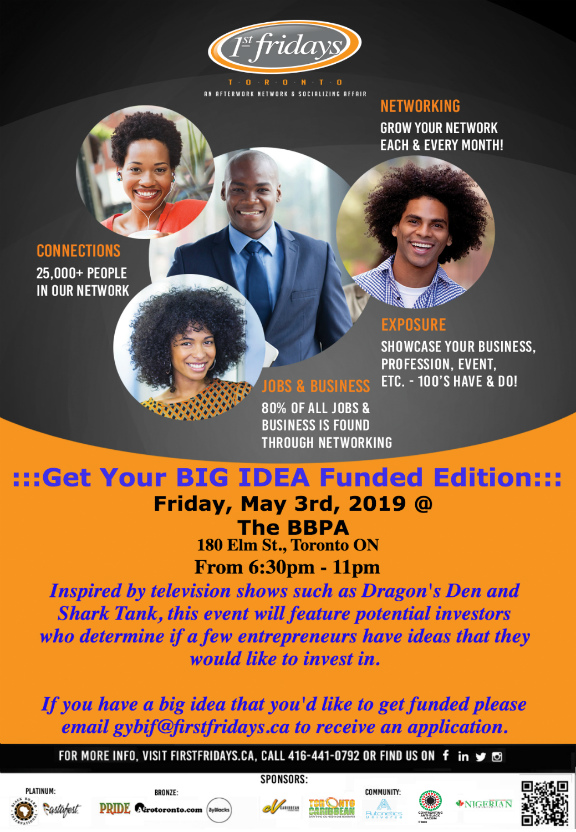 1st Fridays
'Get Your BIG IDEA Funded' Venture Forum


Friday, May 3rd 2019
 @
The BBPA - Centre For Excellence
180 Elm St., Toronto ON

From 6:30pm - 11pm


Inspired by television shows such as Dragon's Den and
Shark Tank, this event will feature potential investors
who determine if a few entrepreneurs have ideas that they
would like to invest in.

If you have a big idea that you'd like to get funded please
email gybif@firstfridays.ca to receive an application.

Admission is $20, $10 for Students with valid i.d.

To order tickets