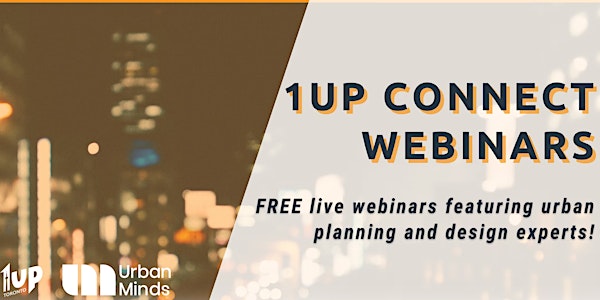 1UP Connect Webinars: Advocacy and Activism in the Built Environment
1UP Toronto and Tommy Tso introduce students to advocacy and activism within the built environment!
About this event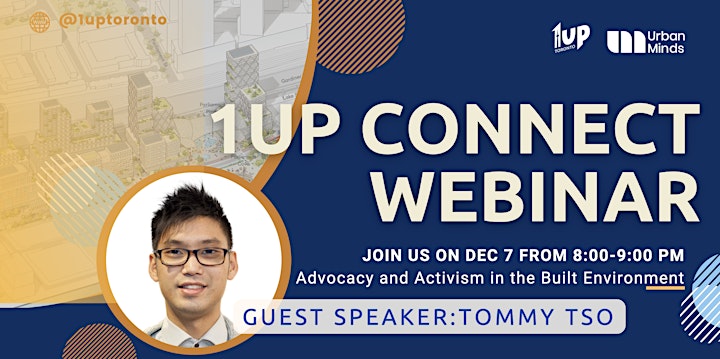 Join 1UP Toronto's Final Connect Webinar of the year!
Our final webinar focuses on advocacy and activism in the built environment! There's the culture to speak and act and a built environment that encourages it; they are symbiotic.
What's happening
An introduction to the role of advocacy and activism from the perspective of an architect
Fun and interactive activity
Time for questions
What do I need to know or bring?
Just an open mind to learn! No experience is required. Sign up on your own or with a friend (please have them register here too).
About our guest speaker: Tommy Tso
Tommy is an OAA Architect in Ontario, Canada. He is also the founding educator of School of Ideas and an instructor at OCAD University. He believes art + design is about first looking and listening, understanding the practical and cultural needs of the community, and then collaboratively working to solve problems creatively. He specializes in computation, simulations, and parametric design. Tommy is trained as an artist and skilled in various traditional mediums, too. He believes the Earth is round and that the penultimate (second last) bite of your ice cream is the best!