Description
Plan For Good.
1UPToronto brings together high school students to shape a better future for Toronto. Our conference will explore real-world urban issues in Toronto, and present innovative solutions through civic tech, public art, urban design and environmental sustainability. Our very first cohort of 1UP School Chapters will also share how their projects and ideas are creating change in their local communities. Come and meet new friends, learn how to get involved, and kickstart your journey to become a young city builder!
What's happening
Design Jam team case competition + pitch
Lightning Talks from Toronto's innovative leaders
Youth Power school chapter student demos
Network with city building professionals
Lunch + Snacks provided
What you'll leave with:
Creative ideas and confidence to make your own mark
Design Thinking process + problem solving tools for any project
Opportunities to get involved in addressing real-world challenges
Connections to Toronto's innovative leaders
Who is this conference for?
High school students aspiring to become city builders and community changemakers. If you're curious about innovation, leadership, community, urban planning, architecture, civc tech, sustainability, art & design, or just want to get more involved outside of school, you're in the right place!
What do I need to know or bring?
Just an open mind to learn and create! No experience required. We'll be providing lunch, snacks, and conference gear. Invite your friends (please have them register here too), but don't worry about getting a team together for the Design Jam - we'll be organizing everyone into teams at the conference.
Accessibility
The venue is accessible by escalator and elevator. If you are taking the escalators, there are two sets of escalators you need to take from the street level. If you are taking the elevator, press '7'. Please contact us at urbanmindsto@gmail.com if you have any accessibility needs.


---
Conference Schedule
9:30 am Registration
10:00 am Welcome from Urban Minds and RU A Planner
10:10 am Opening Keynote: Leadership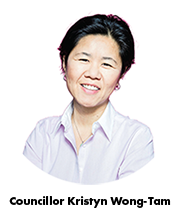 10:30 am 1UP Program + RU A Planner Overview
10:35 am 1UP Student Demos
Learn what students across the GTA are doing to address local issues such as underused public spaces, road safety, and mental health among youth.

11:05 am Lightning Talks:
Civic Tech, Urban Design, Public Art, Sustainability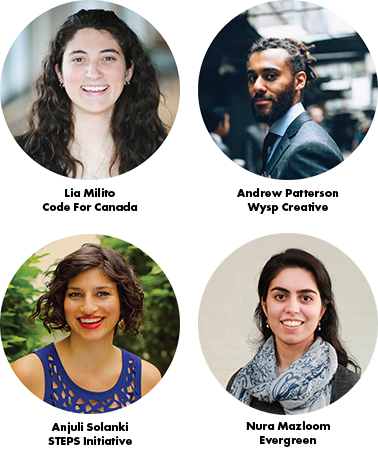 11:25 am Design Jam (Part 1)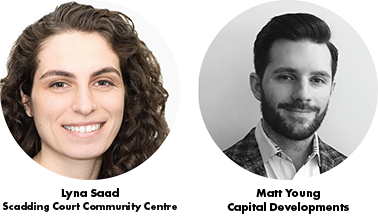 1:15 pm Lunch
1:45 pm Design Jam (Part 2)
The 1UP Design Jam is a fast-paced case competition where student teams will brainstorm, design and prototype solutions for real urban development projects in Toronto. Winning teams will bring home cash prizes, food vouchers, and more!
Each team will work on one of two case studies: (Please be prepared to select one upon checkout.)
#1 COMMUNITY HUB
As Scadding Court Community Centre (SCCC) at Dundas and Bathurst grows beyond its capacity, the facility is planned to be torn down and rebuilt. Its lobby area needs to be redesigned to accommodate families, youth, newcomers and people who are experiencing housing vulnerability.
How might we create a welcoming and inclusive experience for all visitors entering SCCC?

#2 MAIN STREET
Capital Developments is building a new mixed-use community around a school near Bloor and Dufferin. They hope to create a retail street and public spaces that are family and youth-friendly.
How might we design an attractive and fun new main street for youth to hang out?

3:15 pm Closing Keynote: Youth Leadership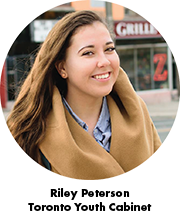 3:25pm Q&A + Networking
4:00pm Conference Ends
---
Conference Organizers

Urban Minds is a youth-led organization based in Toronto with a mission to educate and empower youth in the citybuilding process.

RU A Planner is an outreach program where Ryerson University planning students educate high school students on the field of urban planning.
Follow us on Instagram @urbanmindsto & @ruaplanner to see what we're up to!
---
Conference Sponsors