2 Cents Market Research Focus Group

Tuesday, 27 February 2018 from 3:30 PM to 4:00 PM (EST)
Event Details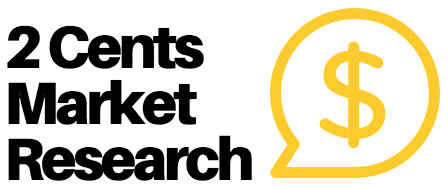 Have 30 minutes to spare? Like FREE pizza? Between the ages of 18-36?
JOIN US February 27th in LA-A 116 at 1:30 pm OR 3:30 pm for a focus group discussion.
About the Study
You are invited to participate in a research study examining the savings behaviours, attitudes and knowledge of millennials. We hope that as a result of this survey financial service providers will be better able to meet the needs of this population.
Purpose and Importance of the Study
This study seeks to better understand the millennial population in a financial context, looking at the knowledge, behaviours, attitudes, and tools for saving as well as identifying potential barriers for financial well-being in retirement. The results will be used to make recommendations to financial service providers.
Why you have been Selected
You have been selected for this study because you are a millennial (born between 1982-2002).
Your Task
Your task is to participate in a discussion on the topic of finance. The focus group will consist of approximately 7-10 participants plus moderators who will pose a series questions on topics related to financial knowledge, preferences, attitudes, and tools for saving. Your task is to address the questions posed by the moderator, providing your perspective on the given topic. It is encouraged that you build on other participants' responses while being respectful of their viewpoints. The focus group discussion will be audio recorded.
Participation and Withdrawal
Participation in the focus group is voluntary. For your participation, you will receive a free pizza lunch. Participants are free to withdraw from the focus group at any time, however, due to the nature of focus group interactions participants will not be able to withdraw their data. If you choose to withdraw from the group before completion you are still invited to attend lunch following the session.
Confidentiality
In all cases, focus group data will be kept confidential and anonymous and no identifying information will be collected from participants. All data will be stored on an external, encrypted device until study completion, upon which time data will be stored at Humber College for a period of one year before being physically destroyed.
Potential Risks and Benefits
There are no anticipated risks or discomforts associated with your participation. This research project is part of a Humber College course that has received ethics review board approval. There are no direct benefits to you associated with your participation, although information gathered may provide benefits to society at large.
Results of Study
We expect to complete this study by April, 2018. The reports and final materials will be available online and via email at that time. The information obtained from this study will be assembled in a report and presented at Humber College. This report may be published or shared with third parties for the purposes of program and product development.
When & Where

Humber College
2 Colonel Samuel Smith Park Drive
LA-A116
Toronto, ON M8V 4B6
Canada

Tuesday, 27 February 2018 from 3:30 PM to 4:00 PM (EST)
Add to my calendar
Organizer
Student Investigators: 
Taylor House, B.A. 
Coco Kelly, B.Sc.,M.A 
Winsome Stec, B.A
Nicole Winter, B.A
2centsmarketresearch@gmail.com
Faculty Advisor:
Mary Takacs, Ph.D
Program Coordinator, Research Analyst Program
Humber College
416-675-6622 ext. 73483