Description
Immerse in Two Day (March 2 & 9) Process Improvement Training and Certification
Exchange Best Practices with other participants
Hear from Quality Improvement Experts and Industry leaders on how to implement Quality Improvements in Healthcare
NETWORKING Opportunity: Meet your industry colleagues through Networking Event at the end of the training.

ALL PARTICIPANTS WILL OBTAIN LEAN YELLOW BELT CERTIFICATION
We provide 50% off for students.
SEE OUR CLIENTS VIDEO SHOWCASES HOW LEAN TRAINING HELPED THEIR ORGANIZATIONS TO BECOME MORE EFFICIENT:

Why Lean Is Important in Healthcare? (short video)
Application of Lean in Practice Management (short video)
How Lean Can Benefit Any Type of Healthcare Organization (short video)
Application of Lean in Service Industry (short video)
BENEFITS OF LEAN PROGRAM:
Get LEAN Certified to lead Quality Improvement initiatives in your organization

Remove inefficiencies in your operations and practice management

Increase capacity in your operations to be able to do more with the same resources

Make staff more productive and improve employee morale

Increase patient safety and experience
The focus is to learn techniques how to drive continuous improvements and create sustainability in your operations to achieve small, incremental changes in workflows in order to improve efficiency and quality, optimize costs and improve delivery of services to your patients.
Outcome: Skills obtained can be applied in identifying and driving quality improvements learned in this training and applied in your daily work to make smart improvement decisions.
Lean is a globally recognized continuous improvement methodology that came from Toyota Production Manufacturing and utilized across many sectors (Healthcare, Hospitality, Manufacturing, Supply Chain and other industries).
Organizer of 2-Day (March 2&9) Quality Improvements Training in Healthcare: Lean Yellow Belt Certification Upon Completion (Each day from 8 am to 5 pm)
Canada Health Net is a group of passionate business improvement experts and innovators dedicated to improving patient and residents care.
We provide:
• Training, Certifications and Coaching on innovative quality improvement methodologies (eg., lean, design thinking, six sigma).
• Identify and guide your team in Quality Improvement projects bringing group of experts with multi-disciplinary skills in business management, finance, operations, logistics and leadership development.
Our Vision: To create sustainability in your operations through guiding your people to improve efficiency, quality and safety.
ABOUT YOUR TRAINERS: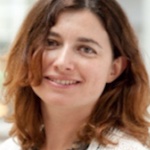 Julia Novik, MBA, Founder, Innovation Coach 
Julia Novik founded Canada Health Net as an innovator and change management advocate for healthcare system transformation seeing the burning platform for change. Julia launched and commercialized medical products in pharmaceutical industry and led the development and adoption of innovative Pharmacogenomics health technology.  She also led first of its kind market access patient assistance program for Cystic Fibrosis patients in pursuit of improving patient care and providing innovative solutions for better healthcare delivery.  
Julia believes that a drastic change is necessary for the healthcare system to improve patient care delivery, create efficiencies and improve quality while better managing costs.  Based on her experience, she advocates that the answer lies in looking at the system through the eyes of a Patient.  She is a strong patient advocate having experienced the challenges of disconnected, fragmented and inefficient care management as a caregiver.
Innovator at heart, Julia brings her passion being patient-centric and her focus on collaborative team-building to bring others along to provide workable solutions to complex challenges.  A graduate of Schulich School of business MBA Program, Chartered Accountant and recently Lean Green Belt graduate.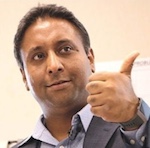 Charanjit Singh Bawa, PMP, Black Belt, Lean Coach
Charanjit (CJ) is a passionate, results-driven professional, an enthusiastic public speaker, coach and mentor. He has 23 years of experience in transforming numerous organizations, training and coaching over 3000 individuals (on Lean White, Yellow, Green Belt & Lean Tools).
He supported 50 project teams and embedded LEAN Six Sigma in organizations varying from 100 to 7000 employees by acting as a motivator, a trainer, a coach, a mentor and a facilitator. He has coached individuals from all the sectors including healthcare, service, public service, manufacturing and construction.
He gained Lean knowledge while working for HONDA and since then coached or led more than 60 Lean project teams. CJ also led many Quality Circle teams and won best quality award from Honda, Japan.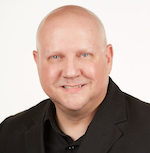 Michael Levitt
Michael Levitt with Breakfast Leadership, is a public speaker and published author of 369 Days:  How To Survive A Year of Worst-Case Scenarios, brings people back to life. Focused on helping individuals and leaders within corporations (Re)Learn BOUNDARIES in their work and personal lives – So that they can accomplish more, by doing less, which will save their careers and possibly their lives.