2-Part Spiritual Lecture: Improve your personality and heal yourself spirit...
Description
2-Part Spiritual Lecture
SSRF welcomes you to join this two-part lecture to discover new perspectives about the spiritual dimension and spiritual practice.


Program
2:00-4:00 PM | Spiritual techniques to manage your stress and anger
4:00-4:30 PM | Break
4:30-6:00 PM | 7 Powerful self healing techniques
Spiritual techniques to manage your stress and anger
Everyone wants to experience more happiness in life and to truly achieve this we need to go deeper within ourselves. How we react or respond to situations depends on the impressions within our subconscious mind. In this interactive lecture we will guide you on how to identify which impressions or personality defects are causing you stress or reactions such as anger and share with you an effective spiritual technique that will help you overcome them.
This technique called The Personality Defect Removal Process has been developed by His Holiness Dr. Athavale, the inspiration for SSRF and the founder of the Maharshi University of Spirituality. In His earlier professional life, He was a Clinical Hypnotherapist with a strong research background in the field and has achieved international recognition. He was the author of many journals and peer reviewed articles on the subject of Personality Development and Clinical Hypnotherapy.
By combining aspects from both His background in psychiatry and from His vast knowledge of Spirituality, this technique has helped thousands of people to overcome the blocks in their lives preventing them from experiencing their true joyous nature. It has helped them to overcome debilitating personality defects such as fear, anger and insecurity allowing them to experience transformational change in their character for the better and this way improving their lives.
7 Powerful self healing techniques
Have you ever experienced problems in life that do not go away despite trying all known solutions and remedies? When such problems do not go away, there is a high chance that these problems have their root cause in the spiritual dimension. If the root cause of the problem is spiritual, then only a spiritual solution will give permanent relief.
Through this interactive lecture, we will help you to understand how the spiritual dimension affects every facet of our lives and how doing regular spiritual practice complimented with self-healing techniques will help you overcome many of the problems you are experiencing. Whether the problems are related to physical or mental health, many of them can be alleviated by spiritual healing methods and spiritual practice.
With practical demonstrations, videos, and real-life case studies, we will guide you on how to implement 7 powerful spiritual self-healing techniques. These techniques are inexpensive and easy to apply to compliment your current spiritual practice. SSRF encourages self-healing techniques as this enables one to be independent and self-sufficient rather than dependent on others. We welcome you to join us in this spiritual lecture.
Tickets and Registration
This is a free event. You can donate as per what you feel you have gained from our event.
If you have any questions or would like to contact us, please email ssrffareast@gmail.com or call +6018 771 8398 (Malaysia.) Phone or WhatsApp; Pugal +65 9499 2623 (Singapore)



Presenters of the workshop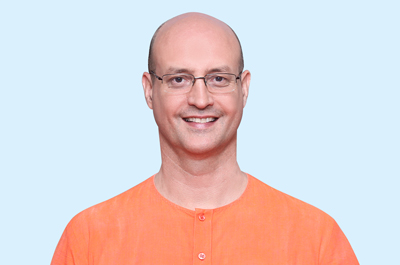 His Holiness Cyriaque Vallee is originally from France. He was a successful fashion model and used to travel the world modelling for internationally recognised brands such as Giorgio Armani and Ermenegildo Zegna. When he was introduced to Spirituality by his wife (who was also a successful model), he realised that only spiritual practice can give everlasting happiness. In January 2009, they made the decision to come and stay at the Spiritual Research Centre and Ashram in Goa, India and dedicate themselves to spiritual practice. They moved to India with only 3 suitcases of belongings and they have been living in the Spiritual Research Centre and Ashram for the past 10 years. By doing spiritual practice with full dedication, he made rapid spiritual progress and reached Sainthood in 2013. Cyriaque oversees all of SSRF's activities internationally and hundreds of seekers have received invaluable guidance and support from him in their spiritual journeys.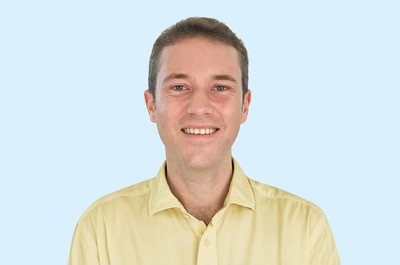 Vincent Malherbe is from Belgium and from a Catholic background. Vincent holds a Master of Finance degree from the Vlerick Business School in Belgium. He started his career in Singapore in 2003 and co-founded a physical gold trading business that he still manages today. His active work and social lives were accompanied by destructive habits such as excessive drinking and smoking. After discovering the SSRF website, Vincent started chanting and implemented spiritual healing remedies which led him to completely stop drinking and smoking within a few weeks. After attending the MAV workshop at the Ashram in Goa, Vincent started regular spiritual practice and felt spiritual emotion for His Holiness Dr. Athavale. Spiritual practice resulted in better health, improved relationships at home and in the office and a reduction in overall stress levels.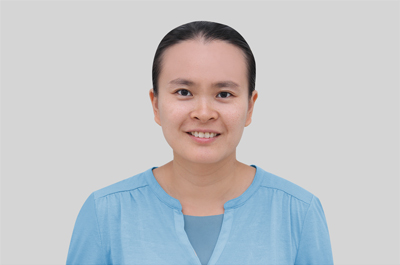 Ms. Yi Wei Lee was born in Penang, Malaysia in a Buddhist family. Growing up in metropolitan Singapore, she had a desire to understand the true purpose of life. By profession, she was a government employee and worked as a music teacher at a primary school for a few years. She learnt about SSRF at the end of 2014 and started attending the online spiritual meetings and doing service to the absolute truth of Chinese translation for the SSRF website. Since starting spiritual practice, she's benefitted greatly and seen many changes in her interpersonal relationships with family, friends, and colleagues due to the personality defect removal process. In 2015, she had the opportunity to visit the SSRF Spiritual Research Center and Ashram in Goa, where she attended the 5-day MAV workshop. It was during that time that she had many life-changing experiences. These experiences and her love for God gave her the conviction and faith to do more regular spiritual practice. Now she stays in the Ashram in Goa and is doing full-time spiritual practice.
This event is organized by:
The Spiritual Science Research Foundation
www.ssrf.org