Description
ONLINE REGISTRATION CLOSES AT NOON ON OCT. 7.
If you miss online registration, you can still sign up on site!
There will be a $5 extra charge for on-site registrations.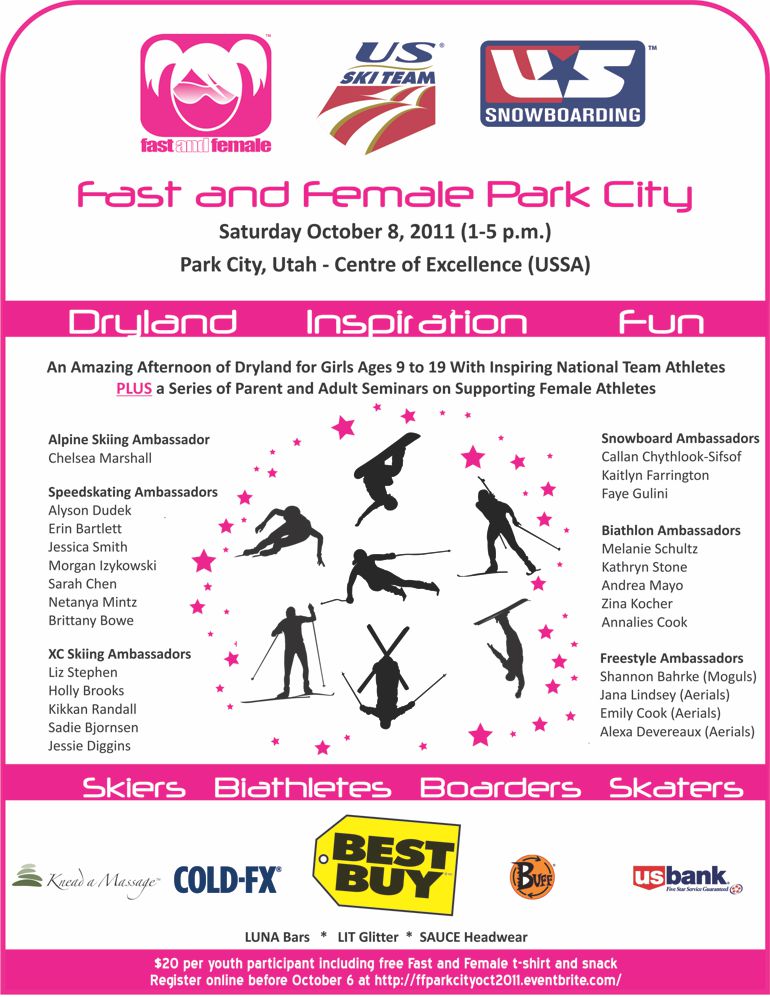 HEY PARENTS AND COACHES! Don't forget to sign up too!
To complement the youth programming, parents and coaches are invited to join the "Amazing Tips Seminar". While the girls will be taking part in the dryland stations, adults will have the opportunity to attend three insightful presentations on Sport Psychology/Mental Toughness with Dr. Lauren Loberg, NCC, CC-AASP (Director of Athlete Career and Education), on Nutrition/Fueling the Fast Female with Adam Korzun (High Performance Dietician) and on Injury Prevention and Body Maintenance with Jess Tidswell, PT. DPT, ATC (Medical Resident Physical Therapist/Athletic Trainer). All three guest speakers are experts in their respective fields and employees of USSA. All adult participants will get a Fast and Female t-shirt!