2011 Social Finance Forum: Investing in good deals
Description
In December 2010, the Canadian Task Force on Social Finance launched the landmark report, Mobilizing Private Capital for Public Good. This year, we will mark the anniversary of this publication as part of the 2011 Social Finance Forum: Investing in good deals.
The 2011 Social Finance Forum has two components:
Evening Anniversary Reception
Tuesday, December 13, 2011
The anniversary celebration will be held at MaRS, home of the newly launched Centre for Impact Investing. The event will include a cocktail reception followed by a reflective discussion on the progress made in the past year and what is still needed to expand social finance in Canada. Antony Bugg-Levine, formerly of The Rockefeller Foundation and now head of Nonprofit Finance Fund, will be our guest speaker and he will launch his new book, Impact Investing: Transforming How We Make Money While Making a Difference.
Conference: Investing in Good Deals
Wednesday, December 14, 2011
This forum will further drive the development of the impact investment marketplace in Canada. Targeting social ventures, impact investors, and mainstream finance practitioners, the conference will feature pitch sessions, workshops and keynote addresses by renowned leaders on social finance. The primary aim is to provide practical education and support to mobilize the exchange of capital and catalyze new ideas.
Register early to attend the conference on December 14th and receive a free copy of Antony Bugg-Levine's new book, Impact Investing. Copies will be available for pick-up at the reception on December 13th where Antony Bugg-Levine will sign books after his keynote address.
Note: A limited number of bursaries are available to help entrepreneurs and non-profits attend the conference. Bursaries are distributed based on need. To be considered, please contact cii@marsdd.com prior to registration.
The full-day conference features:
Presenters:
Antony Bugg-Levine, CEO, Nonprofit Finance Fund (NFF)
Stanley Hartt,Chairman, Macquarie Capital Markets Canada
Nancy Neamtan, President & Executive Director, Chantier de l'economie sociale
Stephen Huddart, President & CEO, J.W. McConnell Family Foundation
Bill Young, Founder, Social Capital Partners (SCP)
Global leaders on impact investing―Advice from the experts, including Amit Bouri, Director of Strategy & Development at the Global Impact Investing Network (GIIN), and Jonathan Jenkins, Chief Executive of the Social Investment Business UK.

Good Deals: Pitch Clinics and Pitch Presentations ― MaRS has partnered with Good Deals UK, a leading impact investing conference, to bring together inspirational social entrepreneurs with innovative investors to get deals done. Social ventures must pre-register for the Pitch Clinics, where a team of expert entrepreneurs and investors can help their business become deal-ready. A handful of ventures with high potential will be asked to take part in the Pitch Presentations before the conference audience at the end of the day.

Closed pitch session ― for accredited investors only ― High potential social ventures and funds seeking debt and/or equity investment capital will pitch to local impact investors.

Good Deals Café ― Open all day to provide exclusive networking space for ventures and investors to interact and share ideas.

Interactive workshops―Small-group sessions such as conversations with impact investment leaders, training on impact measurement, and workshops.

To be considered for a Pitch Clinic, please complete an application to tell us about your venture and submit this form to cii@marsdd.com. Space is limited and MaRS reserves the right to screen ventures based on their feasibility, scalability and readiness to make a deal. The time of your appointment will be confirmed in advance of the conference.
For more information on the conference, please visit: http://socialfinanceforum.marsdd.com
Proudly supported by: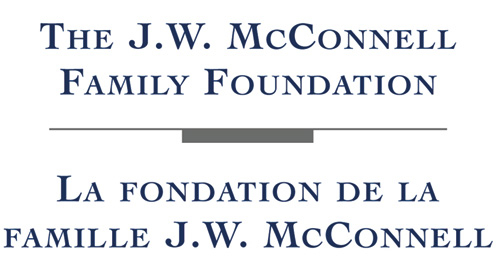 Organizer of 2011 Social Finance Forum: Investing in good deals
MaRS (www.marsdd.com) is a large scale, mission driven innovation centre located in Toronto and networked across Ontario, focused on building Canada's next generation of technology companies.
MaRS works closely with entrepreneurs to grow and scale their ventures into global market leaders in life sciences and health care, information, communications and entertainment technologies, cleantech, advanced materials and engineering, as well as innovative social purpose businesses. 
---
Social Innovation Generation (SiG) (www.sigeneration.ca) is a collaborative partnership founded by The J.W. McConnell Family Foundation, the University of Waterloo, the MaRS Discovery District, and the PLAN Institute. Our ultimate goal is to support whole system change through changing the broader economic, cultural and policy context in Canada to allow social innovations to flourish.
---
Ashoka (canada.ashoka.org) is the global association of the world's leading social entrepreneurs – individuals with system-changing solutions for the world's most urgent social problems. Ashoka is redefining the global citizen sector by creating a system of collaborative entrepreneurship. Connecting the work of individual social entrepreneurs to business, academic and public sector partners, they create a network effect driving the sector forward and developing new solutions to global problems.