| | |
| --- | --- |
| 2012 Churchill Debate (& Dinner) at Hart House | |
Event Details
Thursday, March 1, 2012
Reception: 5:00 p.m. Dinner: 5:30 p.m. Debate: 7:30 p.m.
Both dinner and debate will convene in the Great Hall
Dinner & Debate Package: $65                                                                                       
Our annual sponsorship of a formal student debate at Hart House in the University of Toronto is a long-standing component of the Churchill's Society's educational programme. Our aim is to advance the cause of parliamentary democracy by encouraging and facilitating debate about issues of importance and relevance to Canada's democracy.
RESOLVED: Canada should sever its ties to the British Crown.
Since 1924 Hart House Formal Debates have been the premier forum of debate and discussion at the University of Toronto. The Debates are led off by some of the best student debaters in the world and also provide opportunity for all in attendance to express their views. The debates conclude with a prominent guest speaker, often newsmakers, journalists, or academics, providing their perspective on the resolution.
Another reason for the Churchill Society's sponsorship stems from the Canadian Parliamentary Debating style used in the debate. There is a Prime Minister and a Minister of the Crown on one side and a Leader of the Opposition and Member of the Opposition the other. There is a Speaker, Sergeant-at-Arms, and a Clerk. Points of Order, Personal Privilege and heckling are allowed.
2012 Guest Speaker: John Fraser
John Fraser is a prominent Canadian reporter and scholar, and is the formal editor of The Globe and Mail and chief editor of Saturday Night.
Mr. Fraser now teaches history of reporting as the Master of Massey College at the University of Toronto.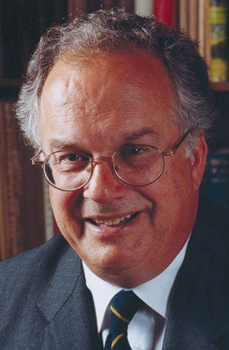 Where

Hart House
7 Hart House Circle
University of Toronto
Toronto, Ontario
Canada

Organizer
The Churchill Society for the Advancement of Parliamentary Democracy is a non-partisan, charitable organization that honours the life of Sir Winston Churchill by facilitating education, discussion, and debate about Canada's parliamentary democracy.