2013 CABL CONFERENCE AND GALA
Refund Policy
Contact the organizer to request a refund.
Description
CABL Conference - This year's Annual Conference will be held on Friday October 25, 2013, from 8 am to 5 pm, at the Lamont Learning Centre in Osgoode Hall and will include interactive sessions in family, corporate commercial, labour and employment, and criminal law. Experts will present participants with scenarios and in small groups mentor them on best practices and potential legal, ethical, and professional challenges. It will also include seminars on alternatives to a traditional legal practice, wealth management, and the Member Assistance Program. The cost to CABL members and law/articling students will be $50.00, to non-members, $100.00. The Annual Conference has been accredited by the Law Society for 2.5 Professionalism Hours. It is also eligible for up to 4.75 Substantive Hours. Please note that CABL's Annual General Meeting has been rescheduled and will no longer follow the Annual Conference.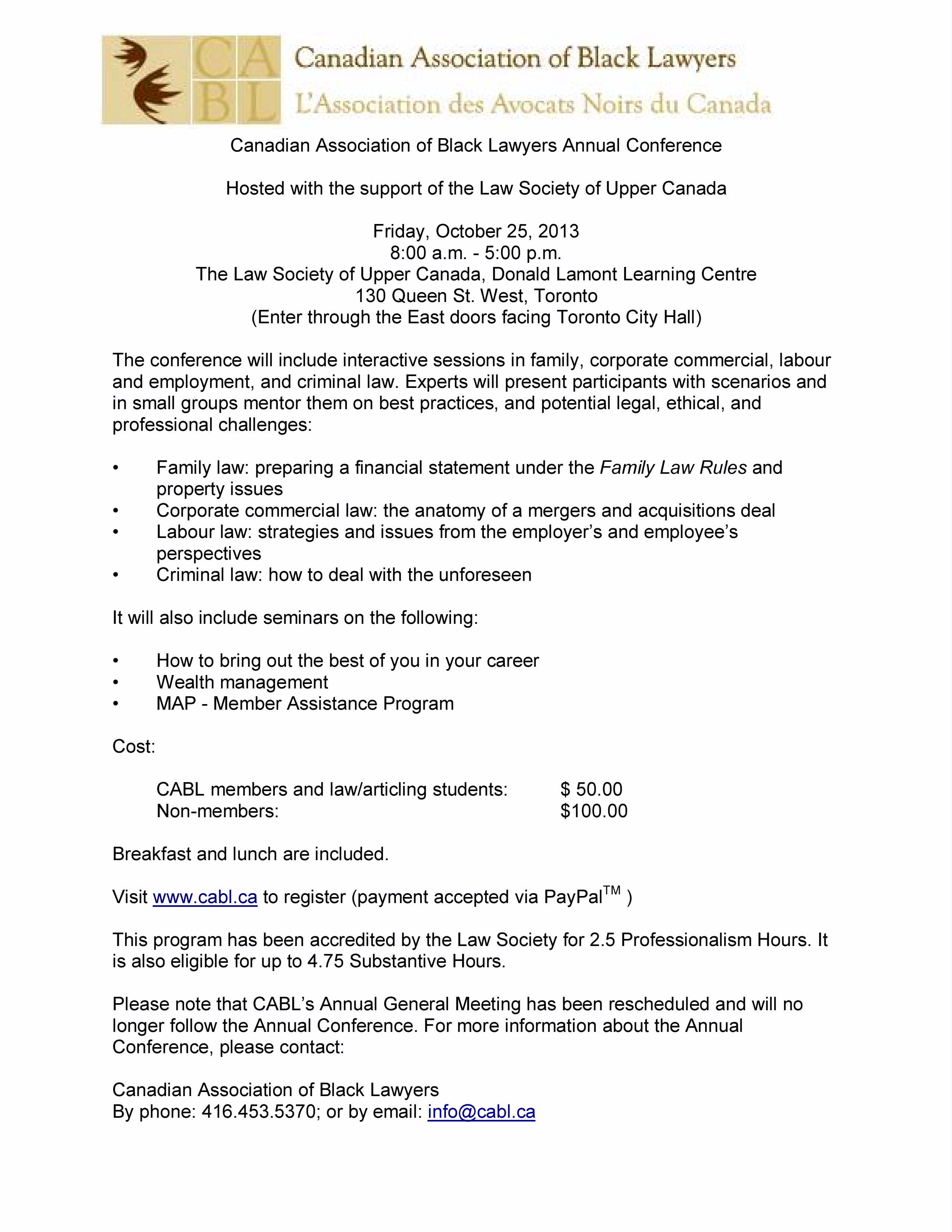 CABL Gala - The Annual CABL Gala will be held at the Sheraton Centre Hotel's newly renovated Dominion Ballroom on Saturday October 26, 2013 at 6:00 p.m. (Reception) and 7:00 p.m. (Dinner). You will not want to miss the opportunity to network and enjoy the CABL social event of the year. Limited tickets are available for sale. Early Bird Tickets are on sale only until September 30, 2013.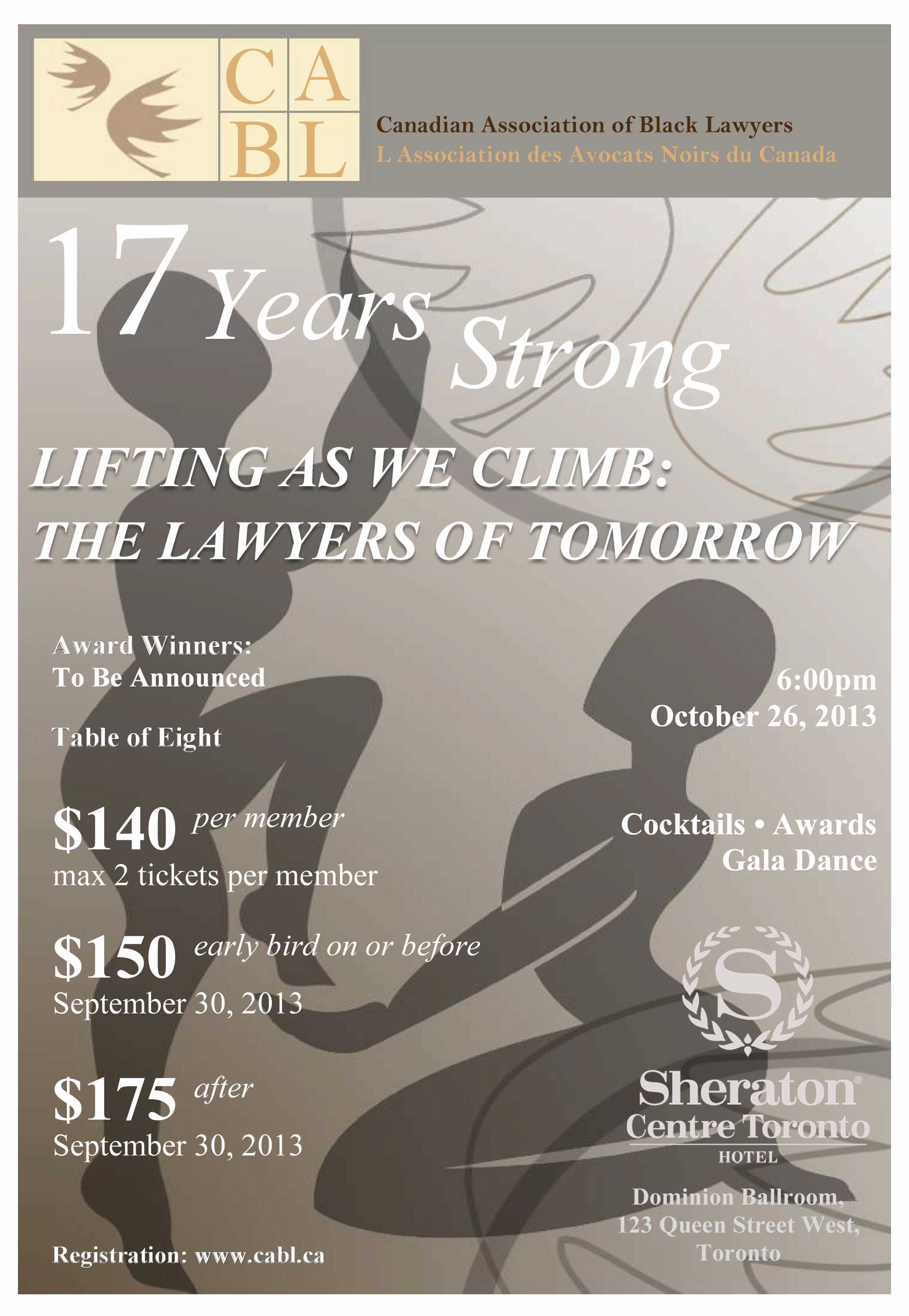 Discount room rates at the Sheraton Central Hotel are available. Reservations can be made by calling in toll free at 1-888-627-7175 and stating that you are part of the CABL GALA group block or by quoting the group code 'IFJ25Z'. The cut-off date to make reservations under the group block with the negotiated group rate (starting at $189/night for single or double) is on October 15, 2013.
Sponsorship inquiries for the Gala or Conference should be directed to Arleen Huggins at ahuggins@kmlaw.ca or (416) 595-2115.