When and where
Location
Church of Berkeley 315 Queen St East Toronto, Ontario M5A 1S7 Canada
Description
presented by




We are very excited to announce that Media Temple is presenting the 13th annual FITC Awards, which honours the best of the best in the digital media industry and is a celebration of epic proportions.

Now in its 13th year, the FITC Awards celebrates the best commercial and artistic work on the web from around the globe. With a hundred esteemed judges reviewing the entries, FITC awards are recognized and acclaimed in the digital industry.
Categories
All submissions are able to select up to TWO categories for each submission.
(mt) Innovation Award (website) *New for 2014*
Generative Art/Design (Programmatic based art. End result can be web based or physical (ie printed or 3D item) *New for 2014*
Mobile App - *New for 2014*
Technical Excellence in a website
Web based Advertisement
Web based Self promotion
Digital Installation (both a physical and digital component)
Web based game (Flash/Unity)
Web based game (HTML/JS)
Motion Graphics/Animation in a website (VIDEO will not be accepted. Motion must be web based via HTML/JS or Flash/Unity)
Experimental Website
Usability in a website
Best Visual Design in a website
Narrative – Best use of storytelling in a website experience
Additionally, the FITC Awards have four Canadian specific Categories that are FREE to enter:
Best Canadian Studio Website
Best Canadian Designer Website
Best Canadian Developer Website
Best Canadian Student Website

Further to these categories, the FITC Awards has two additional categories which all finalists are automatically eligible for:
Best of Show – All judges vote to pick one of our finalists they vote as 'Best of Show'
People's Choice – Those chosen by the people, out of all the finalists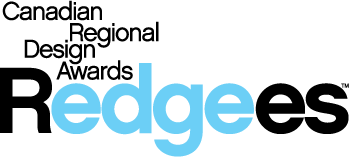 One Night, Two great awards shows. Now includes the Design Edge Canada Redgee's awards!
The Redgees
The Canadian Regional Design Awards has become the most comprehensive survey of contemporary Canadian graphic design ever assembled. It's all about design.
More info at www.redgees.ca
2014 FITC Awards Details
1. Each paid submission allows entry in your choice of TWO categories (except for the Canadian categories, which are free)
2. All entries are for web-based projects only (except for the Digital Installation and the Generative Art/Design category)
3. Entries cannot be links to YouTube or videos of projects as they need to be web based projects (except for the Installation Category and the Generative Art category).
4. We cannot take mobile apps as submissions at this time. All entries must be accessible/viewable on a browser to qualify (unless otherwise stated in the category descriptions below)
5. There is a $75 entry fee for the main categories, while the Canadian categories are FREE to enter.
6. Deadline for entry is 11:59pm EST March 7th, 2014.
Eligibility
1. All sites or projects MUST have been launched on or AFTER April 1st, 2013.
2. All sites must be accessible online. If the project is not viewable online (in the case of an installation) then the URL you are submitting for judging MUST be to a page with sufficient information to judge the entry. We strongly recommend that the page include video, images and a written description.
3. Sites requiring registration are permitted, providing said site offers a free trial period with which the judges can view the site.
4. Any site containing pornographic, or otherwise blatantly objectionable content or material, is ineligible for consideration. Should any site featuring said content be submitted, it will be disqualified immediately.
6. All decisions are final.
7. Entries can be created using any development tool. Submissions do not need to be specific to any technology.
Fees
• Each submission is subject to a $75 CAD fee. This fee entitles each submission to be entered in two categories. No refunds will be issued.
• Nominations/Submissions for four of our Canadian Categories are free. (Studio, Developer, Designer, and Student categories)
• All finalists will be automatically entered into our Best of Show and People's Choice award categories.
Terms and Conditions
FITC assumes that all entries are original and are the works and property of the entrants, with all rights granted therein. In the event that an entrant without such rights submits a site, both the entrant and the owner of the site will be contacted. If the owner or representative of the site denies consent, the submitted site will be removed from consideration.
The FITC Award will only be given to the owner of a site or their authorized representative, regardless of the entrant. FITC is not liable for any copyright infringement caused by the entrant or a submission. Submission of any entry acknowledges the right of FITC to use it for exhibition and publication in any medium. Note that FITC will not take credit for such work, and will only present it as an award finalist or winner.
When submitting a site for award consideration, the submitter will be required to provide the following information: full name, company name, email, phone and the submitted entry's URL.
Judging
Beginning on March 9th, upon completion of the submissions period, submitted sites will be referred to our esteemed judges for review and judging.
Finalists will be announced on March 27th, 2014.

Peoples Choice / Best of Show
On March 27th, the online community will be able to vote from the list of finalists to determine the winner of the People's Choice award. Peoples choice online public voting will be open from March 27th to April 9th.

At the same time, we will invite all of our judges back to review all of the finalists and pick one for the best of show award.
Receipt of Entry
A receipt of entry will be provided to entrants, both onscreen confirmation at the time of submission and via email to the submitters email address.

Awarding
1. All sites submitted during the open submissions period will be considered for an award, provided it meets the eligibility requirements.
2. At the completion of the first round of private voting, finalist sites will be listed on the FITC Awards website. Additionally, finalists will be notified. Further information/materials may be requested of them at that time.
3. No finalist will be notified of the outcome of the awards prior to the Award show which will take place at FITC Toronto Festival.
4. If you have any questions, please email Shawn Pucknell at pucknell@fitc.ca before submitting your entry.