2015-04-23 Collaborative Partnerships Series - Part 1

Thursday, 23 April 2015 from 10:30 AM to 12:00 PM (EDT)
Event Details
The Genius of Partnerships: New relationships and diverse perspectives within a common vision
Join us for the first webinar of the three-part Collaborative Partnerships series. Hear stories from our special guests, and deepen your understanding of the following essential activities:
— connecting with others,
— fostering shared understanding and,
— building a common vision.
The webinar will also highlight practical tools and related resources to support your work.
This HC Link three-webinar series explores the six activities of effective partnerships, featuring collaborative leaders and members from across Ontario. Participants will learn more about the cyclic nature of partnership development and re-creation, gain new insights and revitalize their toolbox. This series is intended for participants with some prior experience with partnerships, but are open to all. You must register separately for each webinar.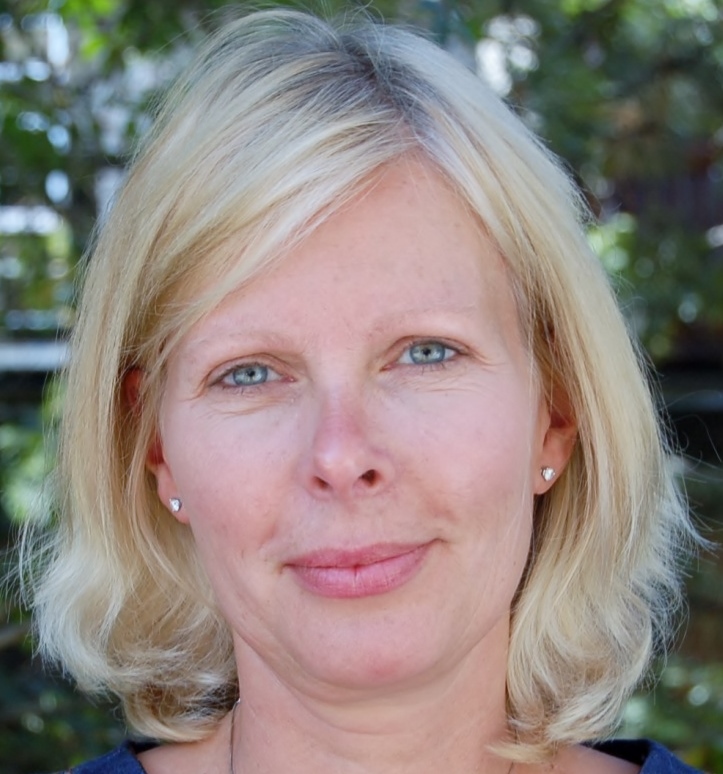 Kim Hodgson is a consultant with the Ontario Healthy Communities Coalition, a member of HC Link. She has worked with a wide variety of community, municipal and provincial partnerships, coalitions and networks in various stages of the partnership development cycle. She has extensive experience working with multi-sectoral collaboratives and enjoys helping groups tap into their expertise to create a shared understanding of complex issues. Prior to her involvement with HC Link, Kim provided planning and evaluation expertise in the public and community health sectors across Ontario, and was in involved in health system integration initiatives with the LHINs. She has a strong interest in rural health issues, and in keeping kids active and close to nature in the great outdoors. A member of the Architectural Society of Ontario, she volunteers and advocates for the preservation of heritage buildings in her community. She lives with her family in a rural hamlet in Waterloo Region. Kim holds a MHSc. Degree in Community Health from the University of Toronto.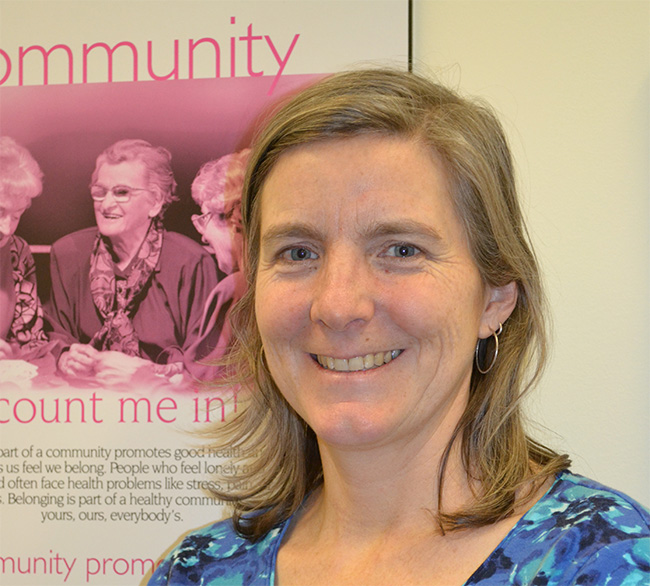 Gillian Kranias is a bilingual consultant at Health Nexus with the HC Link program. Gillian's work has always kept her active and learning with a huge variety of multi-sectoral partnerships and networks, sometimes as a member, sometimes as an outside consultant. Her greatest passion is working to advance diversity and inclusion in the leadership of partnerships. She also enjoys designing dynamic situation-appropriate processes for evaluation and co-learning to strengthen partnership resources. Prior to joining HC Link, Gillian worked in neighbourhoods with a community health centre, province-wide with the Ontario Self-Help Network, and in diverse peer education and healthy community initiatives in the Toronto area. Gillian holds a Master's degree from York U that focused on Community-based Organizing for Environmental and Social Change as well as a certificate in Community-Based Research.
JoAnne Dubois is a community developer at Grand River Community Health Centre. Through her work, she supports a variety of partnership development efforts within the Brant County area. Among her accomplishments, JoAnne cofounded a now-thriving GLBTQ Task Force; she co-chairs the local food security network; and she worked to facilitate partnership development between a First Nations group and a local funder. JoAnne frames her work within a broad community capacity building mandate. During the webinar, she will share stories from her work of fostering new relationships and gathering diverse perspectives for community change.
Stephanie Gloyn works at the Centre for Addictions and Mental Health (CAMH), where she is currently the regional implementation coordinator for the Durham Service Collaborative.
---
Optional background reading for the series: HC Link News Digest PLUS – Intersectoral Collaboration, May 28, 2014 
Next webinars…
Part 2 - An Eye on the Vision, An Eye on the Road: Working together for change will be presented on Thursday, May 7, 2015 from 10:30 a.m. to noon. You must register separately.
Part 3 - Thinking Back, Moving Forward: Celebrate and evaluate… to renew will be presented on Thursday, May 28, 2015 from 10:30 a.m. to noon. You must register separately.
Organizer
HC Link works with community groups, organizations, and partnerships to build healthy, vibrant communities across Ontario. We offer consultations, learning and networking events, and resources in both English and French. 
Réseau CS appuie les groupes communautaires, les organismes locaux et régionaux de même que les partenariats communautaires à travers l'Ontario pour créer des communautés dynamiques et en santé. Nous offrons des services de consultation et des activités d'apprentissage et de réseautage en anglais et en français.