2015-05-26 Reducing poverty: Moving from the Strategy to action

Tuesday, 26 May 2015 from 10:00 AM to 11:30 AM (EDT)
Event Details
Ontario's Poverty Reduction Strategy (2014–2019) is now in its second phase titled Realizing Our Potential. This webinar will introduce participants to the main features of the Strategy, and will highlight promising examples of initiatives that are happening on the ground across Ontario. First you will hear opening remarks from MPP Chris Ballard, Parliamentary Assistant to the Minister Responsible for the Poverty Reduction Strategy and his team.
Next, you will meet community leaders who are working in the key focus areas of the Strategy, including children and youth, homelessness, and employment and income security. Presenters will showcase how the strategy can be tailored to meet the needs of diverse communities across the province.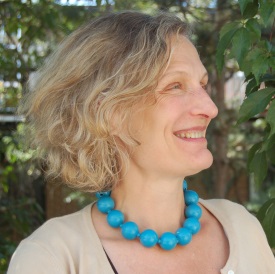 Suzanne Schwenger is a bilingual manager, facilitator and network builder at Health Nexus. Much of her experience in health promotion has focused on the social determinants of health, supported by Master's degrees in Social Work and Education. Suzanne focuses on creating opportunities for partners to engage in multi-sectored, collaborative partnerships.

Lisa Brown joined Parent Action on Drugs (PAD) in 2015 as the communications coordinator for HC Link. She is passionate about health promotion and substance use issues. Prior to joining PAD she worked in research and project coordination positions at Raising the Roof, The Jean Tweed Centre, and York University. She also assisted on a qualitative research study at CAMH that investigated the experiences of racialized women in recovery from severe mental illness. She holds a Master's Degree in Health Policy and Equity Studies from York University.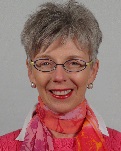 Mary Lou Mills is a Public Health nurse who has been working at Haliburton Kawartha Pine Ridge District Health Unit for over 25 years. Since 2002 she has been working on the social determinants of health and health equity. She has participated on numerous community coalitions and has been involved with the development of numerous community initiatives including rural transportation, housing and food security. She has been a lead in development of public awareness campaigns related to the determinants of health and poverty reduction including the development of a poverty maze and the Rethink Poverty: Change Minds Change Lives campaign. She is on the Poverty Reduction Steering Committee who is developing a poverty reduction strategy for the City of Kawartha Lakes and Haliburton County.

Lyn Smith is the coordinator for Renfrew County Child Poverty Action Network (CPAN) and has led considerable growth since 2006 when CPAN had 30 members to over 550 individual and 62 member organization today. Lyn graduated from the Social Service Worker Diploma Program and the General Arts and Science Certificate program of Algonquin College and is a Child and Youth counsellor.She has supervision and management experience, and extensive volunteer experience with disadvantaged people. Lyn also serves on the board of Ontario Healthy Communities Coalition (OHCC) and sits on many committees (local and provincial), these include steering committees for Ontario Campaign 2000 and Ontario Edible Education Network (OEEN). Lyn is the recipient of several awards including the Millennium Excellence Award, 2005 and the Terry Kohls Memorial Award, 2006.
Organizer
HC Link works with community groups, organizations, and partnerships to build healthy, vibrant communities across Ontario. We offer consultations, learning and networking events, and resources in both English and French. 
Réseau CS appuie les groupes communautaires, les organismes locaux et régionaux de même que les partenariats communautaires à travers l'Ontario pour créer des communautés dynamiques et en santé. Nous offrons des services de consultation et des activités d'apprentissage et de réseautage en anglais et en français.