Description
Hosted By:


Platinum Sponsor: Cocktail Reception Sponsor:
---
Gold Sponsors: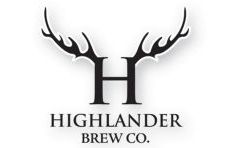 ---
Silver Sponsors:
---
Exhibitors:
---
Summit Partners / Media Sponsors:


2015 Canadian Crowdfunding Summit
Date: March 3, 2015
Time: 7:30am – 7:00pm
Location: MaRS Discovery District (Auditorium)
Address: 101 College St., Toronto, ON, M5G 1L7 (map

)
Ticketing: Member Registration is $200 + (non-members $275)
$350 + HST at the Door

Limited Tickets Get Yours Today!
SOLD OUT!! Tickets available at the door $350 + HST

Registration and credit card processing fees included in price
13% HST to be added

CONFERENCE OVERVIEW

Join us at the foremost destination for leaders in the Canadian Crowdfunding economy (#CCS2015)
Join us on Tuesday, March 3, 2015, at MaRS Discovery in Toronto for an exclusive full day opportunity to learn vital content and network with industry experts gathering to highlight economic progress, regulatory updates, emerging opportunities, best practices, insights and trends impactful to the future growth of the Canadian crowdfunding industry (release).
The Fintech sector is growing rapidly around the globe, playing a significant role in mobilizing capital and resources to innovative ventures and social enterprises by streamlining the process of how how organizations connect with prospective customers and investors over the internet.
Crowdfunding is helping innovative Canadian firms to launch businesses such as $1.14 million to Mass Fidelity's wireless multi-room speakers, $1 million to DreamQii's PlexiDrone and $820K to Vanhawk's connected carbon fibre bicycle. The recent Lending Club $5.4 billion IPO clearly demonstrated the appetite and potential for online lending marketplaces.

The Canadian crowdfunding industry is poised for growth. On March 20, 2014, a total of six (6) provincial regulators announced two main proposals for new Crowdfunding prospectus exemptions that would allow early stage companies such as start-ups and SMEs to raise up to $1.5 million of capital online through the issuance of securities.
With favourable regulations imminent in Canada and the global crowdfunding industry experiencing explosive growth from $1.5 billion raised in 2012 to over $5.1 billion in 2013, crowdfunding has emerged as an increasingly popular source of innovation and social capital for small to medium sized enterprises (SMEs), new ventures, projects and cause-based organizations.

Educational Programme (Full Day)

The #CCS2015 full day educational summit will feature high profile keynote speakers, panel discussions, workshops, entrepreneurial 'showcase pitches', mentor sessions and exhibitor tables featuring leading crowdfunding platforms and service providers. The program will cover all aspects of Crowdfunding including equity, debt/lending, rewards, pre-sale/product, causes, and emerging online models such as royalty streaming.
Topical Content:
Overview of raising capital online in current markets (challenges, solutions and options)

Regulatory briefing on the current status of equity crowdfunding regulations in Canada?

Global and Canadian crowdfunding market data/pulse, trends, predictions


Funding success stories (and failures) and lessons learned

Crowdfunding for social enterprise, impact investing, charities, causes and non-profits

Breaking down the anatomy of a successful crowdfunding campaign

Building a crowd and working with media

Preparing your company for raising capital online: Equity crowdfunding best practices and legal considerations (e.g., shareholders, term sheet, and intellectual property)

Crowdfunding infrastructure for portals, provider solutions, opportunities for new entrants

Portal landscape review, exemptions, transaction sizes, success rates


International crowdfunding and cross-border activity
View the 2015 Canadian Crowdfunding Summit schedule & directory

AGENDA PROGRAMMING
7:30AM - 8:30AM Registration and Continental Breakfast
8:30AM - 12:30PM Main auditorium Opening Remarks, Key Notes, Break, Plenary Sessions:
Opening Remarks: Tim Jackson (MaRS Executive Vice President, Corporate and Community Relations) and Craig Asano (Founder & Executive Director, NCFA Canada)
[Keynote]: How Equity Crowdfunding is Changing the World of Innovation Finance: (John Medved, CEO, OurCrowd)
The Potential of Crowdfunding for Social Enterprises and Impact Investing: Adam Spence (CEO, SVX), Tonya Surman (Founding CEO, CSI) and Aaron Emes (Partner, Torys LLP)
The Evolution of Crowdfunding into Marketing Platforms: Daryl Hatton (CEO, FundRazr), Christopher Charlesworth (Co-founder, HiveWire Inc.)
[Panel] Market Trends and Economic Update: Doug Cumming (Venture Capital Professor; Ontario Research Chair, Schulich School of Business, York University), Avi Goldfarb (Professor of Marketing, Rotman School of Management, University of Toronto)
[Panel] Role of Crowdfunding in the Funding Ecosystem: Alixe Cormick (Securities Lawyer, Founder, Venture Law Corp), Matthew McGrath (CEO and President, Optimize Capital Markets), Sunil Sharma (Managing Partner, Extreme Venture Partners), Tabitha Creighton (Co-founder and CEO, InvestNextDoor)
National Perspectives & Update on Crowdfunding Regulations: Brian Koscak (Partner, Cassels Brock, Vice-Chair, Private Capital Markets Association), Matthew Atkey (Capital Markets Associate, Torys LLP), Ontario Securities Commission Representative
Fireside Chat: Rockstar Funding Success Stories: Moderated by Mark Evans (Principal, ME Consulting), Klever Freire (CEO, DreamQii), Andrew Gardner (Founder, Polar)
12:30PM - 1:30PM Networking lunch 1:30PM - 5:00PM
3 X Crowdfinance workshops:
The Emerging Crowdfinance Economy: Sean Stanleigh (Globe and Mail, Small Business), Alixe Cormick (Founder, Venture Law Corp), Gil Michel-Garcia (CEO, Wafu), Tonya Surmon (Founder, CSI)
Crowdfinance Expert Presentations: Rubsun Ho (Chief Crowdpleaser, CrowdMatrix), Marcus New (CEO, InvestX), Peter-Paul Van Hoeken (CEO, Silver Maple Ventures), Andrew Graham (CEO, Borrowell), Sandi Gilbert (CEO, SeedUps Canada)
How to Prepare Your Company for Raising Capital Online: John Wires (Founder, Wires Law), Carlos Pinto-Lobos (Chief Compliance Officer, The SVX), Raphael Bouskila (Co-founder and CEO, CoPower), Jason Saltzman (Partner, Dentons)
3 X General Crowdfunding workshops:
Money Doesn't Grow On Trees: Crowdfunding Strategy and Planning - Rose Spinelli (CEO, The Crowdfundamentals), Bret Conkin (CEO, Crowdfundsuite), Apostolos Sigalas (Founder, GreedyGiver), Diana Yazidjian (CEO, DFY Consulting)
40 Days and 40 Nights: Crowdbuilding, Media and Productivity hacking - Darrell Etherington (Writer, Techcrunch), Nik Badminton (Regional Director, North America, Freelancer), Erin Bury (Managing Director, 88 Creative), Sean Moffit (Managing Director, Wikibrands)
Top 10 Risks of Crowdfunding and How to Mitigate them - Robert Wakalut (Co-founder, Wakalutdhirani LLP), Gimmy Chu (CEO, Nanoleaf), Neil DSouza (COO, Mass Fidelity), Sunny Shao (NCFA Advisor, Moderator)
3 X Live Pitching Showcase:
1:30 - 2:30pm (Brendan Dellandrea, Marketing & Comms Director, DMZ), Pigeon, Qoints, JUMP Math, Pinch VR
2:30 - 3:30pm (Victoria Lennox, Founder/CEO, Startup Canada) - Makerbloks, Artsfunding, Highlander Brew, A Film Monkey Production
3:45 - 4:45pm (Brandon Corman, Managing Director, Maple Leaf Angels) Zooshare, Wipebook, Textbooks for Change, Revelo Electric
5:00PM - 5:45PM
Closing Keynotes:
5:00 - 5:15pm Raising Capital in China and Solutions for Crowdfunded Companies (John Greutzner, Principal/Founder, Intercedent)
5:15 - 5:30pm Drivers of Change: How Canadian Startups can Transform the Economy (Alec Saunders, Chief Technology Evangelist, Microsoft)
5:30pm - 5:45pm Stories from the EDGE: Impact of Crowdfunding on My Life and Communities Around Me (Brian Meece, Co-Founder/CEO, Rockethub)
5:45PM
Q&A and Closing Remarks
6:00PM - 7:00PM
Cocktail Hour Courtesy of Microsoft

Who should attend the 2015 Canadian Crowdfunding Summit?

300+ delegates from across the country who are the decision makers in Canada's fast growing and lucrative crowdfunding industry:
Industry participants and experts including crowdfunding portals, legal, accounting and finance professionals, regulators, dealer-brokers, consultants, marketers, technology providers and advisory groups
Entrepreneurial and innovation networks seeking to raise capital and commercialization ventures including incubator/accelerators, entrepreneurs, start-ups, high impact SMEs
Social enterprise-impact investing companies, NFPs and cause-based organizations actively seeking funding
Government (federal, provincial, municipal) involved in small business and innovation
Private angel investors and venture capital groups, fund managers and corporate investors seeking to work emerging crowdfunding companies
Media journalists and content creators tracking innovation, technology, small business and finance
Help Shape the Future of Crowdfunding
By attending the 2015 Canadian Crowdfunding Summit, you and your organization will have 'ground floor' opportunity to participate and help shape the impact (e.g., benefits) of crowdfunding industry (view Prezi):
Crowdfunding spurs economic growth, creates jobs, generates revenue and stimulates innovation and entrepreneurship
It unlocks a new source of efficient and transparent capital to fill 'Funding Gaps' in the Canadian economy
It improves the quality and levels of risk capital funding in Canada to support the next generation of young, innovative firms. Crowdfunding also provides support for underserviced communities across verticals, geography and social economic tiers
It helps SMEs achieve strong growth through regional and global market diversification and helps connect scalable ventures to angel and venture capital investment groups
Crowdfunding accelerates the commercialization of new products, ideas and services in Canada that can compete globally and ultimately works to strengthen Canada's entrepreneurial backbone at grassroots levels
Join Our Rapidly Emerging Industry
Canadian Crowdfunding markets have grown significantly across the country (see

Canadian Directory

) since NCFA Canada launched in 2012, and is currently experiencing rapid growth in terms of the number of operating and planned portals, total funding volume, and successful transactions (85 portals, 22 providers)
Globally, crowdfunding has grown to $5.1 billion in 2013, according to US-based Massolution's industry research report and experts expect to clear $10 billion by the end of 2014
The

World Bank report

on crowdfunding predicts that crowdfunding could blossom into $96 billion industry per year
Need Hotel Accommodation (Preferred Rates)?

Kind thanks to venue and social innovation partner, MaRS Discovery District, for allowing attendees of the 2015 Canadian Crowdfunding Conference to benefit from preferred hotel rates for summit attendees (click):
Holiday Inn Toronto Downtown Centre (from $122/night)

The Marriott Courtyard (from $139/night)

Eaton Chelsea Hotel (from $149/night)

InterContinental Hotel Toronto (from $199/night)

Four Seasons Hotel Toronto (from $375/night)
We recommend that you book your hotel accommodation ASAP as the first week of March 2015 is a busy time for hotels in Toronto due to many large conferences and you risk higher room rates or sold out hotels.
Get Involved! Summit Participation & Sponsorship Opportunities

Chair, Speakers, Mentors/Experts, Media
(Craig Asano: casano@ncfacanada.org)
Sponsors, Exhibitors, Summit Partners
(Lauren Linton: lauren@ncfacanada.org)
Marketing, Communications, Summit Registrations

(Sunny Shao: sunny@ncfacanada.org)
Showcasing Pitchers Application Form (Closed)
(View 12 Startups Pitching Live at #CCS2015)
(Carlos Pinto Lobos: cpintolobo@marsdd.com)

Seeking Experienced Volunteers (Closed Register Today!)

#CCS2015

Limited Tickets! Please share with your colleagues and networks thanks.
See you @7:30am sharp for registration and breakfast!
Register today!
SOLD OUT!!!!




One lucky attendee will also receive a brand new CYD 3D Printing Robot courtesy of
Launching Block. All registered attendees will automatically be entered into the draw
for CYD, however, we DO NEED to HEAR FROM YOU on Twitter to increase your
chances of winning!