Sales Have Ended
Registrations are closed
Registration is now complete. If you have any questions regarding Registration please contact our office at 780 790 9236 or Programs_girlsinc@telus.net
Sales Have Ended
Registrations are closed
Registration is now complete. If you have any questions regarding Registration please contact our office at 780 790 9236 or Programs_girlsinc@telus.net
Description
2015 Girls Inc S.M.A.R.T.
Program by BrainSTEM Alliance
We are pleased to offer the S.M.A.R.T. Program (Science, Math, and Relevant Technology) for the third year. This 8 session program designed to introduce girls aged 10-14 to engineering concepts. The program will consist of weekly 3 hour sessions that will include discussions of basic scientific theory as well as activities that will reinforce engineering principles and introduce the engineering disciplines.
Parents must fill the Registration and Waiver forms. (Download Forms here)
Time: 11 am - 2 pm Saturdays beginning Sep 12- Nov 5, 2015
Location: Walter and Gladys Hill Public School | 3-301 Sparrow Hawk Dr, Fort McMurray, AB T9K 1S5
Schedule
Date
Topic
12-Sep-2015
Introduction
19-Sep-2015
Mechanical Engineering
26-Sep-2015
Civil
3-Oct-2015
Electrical
10-Oct-2015
Thanksgiving weekend
17-Oct-2015
Chemical
24-Oct-2015
Oil Sands
31-Oct-2015
Halloween
7-Nov-2015
Computer Science/Web Development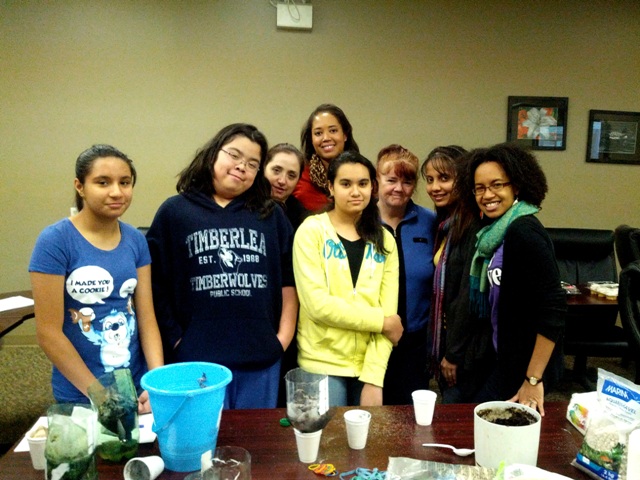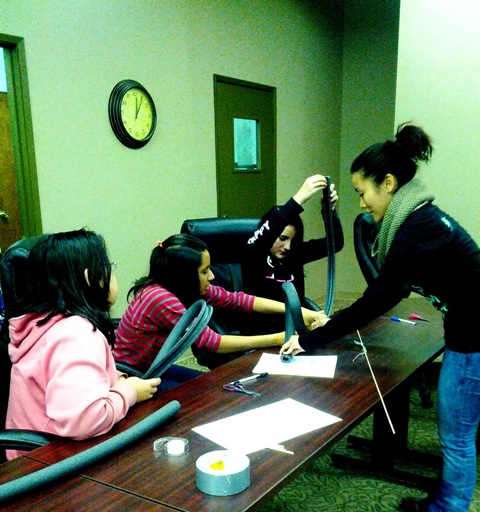 Participants and some Suncor volunteers
- making rollercoasters