Description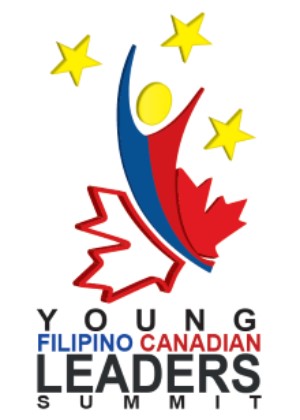 #IkawNa
Empowerment in Action
September 26, 2015, Saturday 8:30am
YWCA Toronto, 87 Elm Street, Toronto
Every year, as we gather young leaders of various organizations, students, young entrepreneurs and professionals, community leaders and mentors from various cities across Ontario and other Canadian provinces, the Summit will continue to provide the opportunity for the attendees to share their stories of success and failures, learn from each other and inspire one another.
This year, the Summit aims to encourage empowerment, cultivate friendship and establish the foundation for a strong network of future leaders that will foster unity and collaboration. At the end, groups will present a call for action and see who is ready to step up to the challenge.
Now is your time! #IkawNa
SPEAKERS & PANELISTS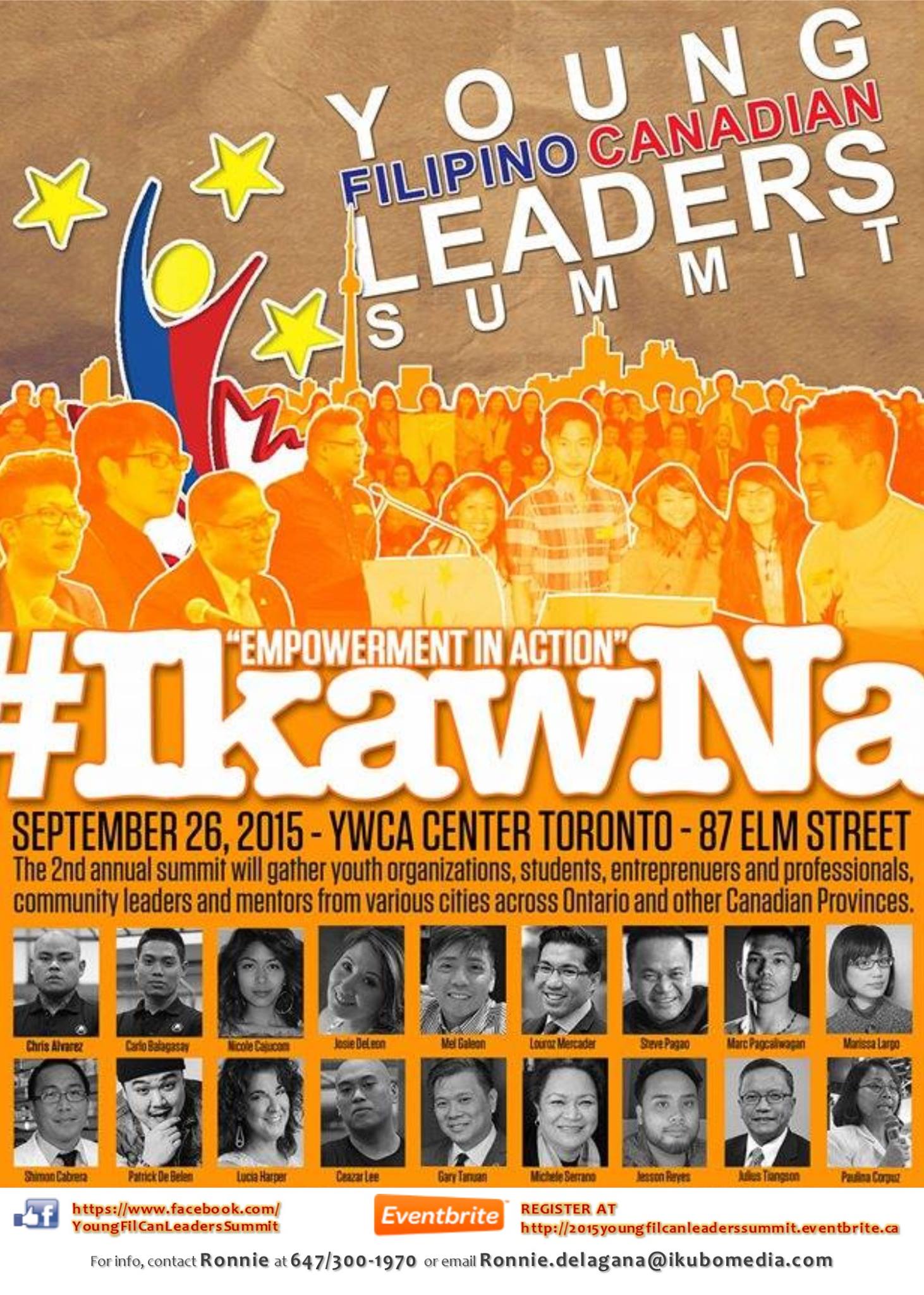 COMMUNITY PARTNERS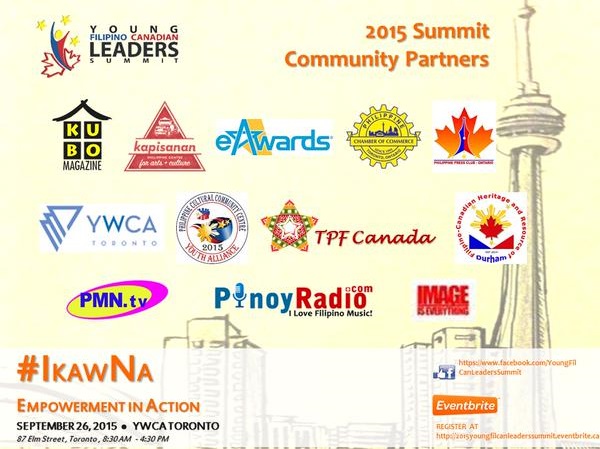 Organizer of 2015 Young Filipino Canadian Leaders Summit
VISION
The Summit is an avenue for Filipino Canadians to explore and create a fuller sense of their identity towards the ultimate outcome of inspiring the next generation of Filipino Canadians who will be visible and a united force in Canadian society.
MISSION
The Summit aims to empower youth, cultivate pride and provide the next generation of Filipino Canadians the tools and support to be able to not just echo but also to put into action the vision of the summit within their own regional community groups.
THE ORGANIZING TEAM
The Summit was conceived back in 2012 by Ronnie Dela Gana, owber of iKubo Media, and Minister & Consul Flerida Anne Camille Mayo, officer in charge of cultural diplomacy. In 2013, a group of active young members of the Filipino Canadian community were gathered as the first core group of the first summit that tooko place on March 8, 2014. 
THE EVENT
The Summit is a volunteer driven event. It holds values in place to create the ideal environment to share, to learn and to inspire others. It will always be an open, non-partisan, vendor-neutral event, and our sponsors supports and respects these values and contributes to help make the event happen.