2015 YSBEC Conference Series - Building your Digital Presence

Tuesday, 14 July 2015 from 7:30 AM to 12:00 PM (EDT)
Event Details
Building your Digital Presence 
Tuesday, July 14 
7:30 a.m. to 12:00 p.m.
The Manor | 16750 Weston Rd, Kettleby, ON
Cost:  Free
TIME

EVENT

7:30 a.m.        

Registration & Networking Breakfast

8:45 a.m.

Welcome & Introductions

9:00 a.m.

Keynote Speaker - Andrew Patricio

10 Steps to Social Media Success

10:00 a.m.

Networking Break

10:25 a.m. 

BREAK OUTS

Session 1: Marketing the CASL Way - Understanding the Practical Side of Canada's Anti-Spam Legislation            

Javed S. Khan, EMpression

---

Session 2: Leveraging LinkedIn - How to Increase Sales and Leads through the World's Largest Professional Network                                                        

Elio Gatto, Social Know How

11:15 a.m.                  

BREAK OUTS

Session 1: Rethinking your Email Marketing Campaigns:Turning Clicks to Ca$h                      

Javed S. Khan, EMpression

---

Session 2: Discover the Power of Video Messaging        

 Jan Keck & Natalia Kantor, Big 3 Video

 
 
Conference Details and Speaker Bios:
The 10 Steps to Social Media Success
Keynote Speaker: Andrew Patricio, Bizlaunch 
In this day and age, your small business can't afford NOT to be on social media. During this session Andrew Patricio will teach you everything there is to know about the major players in the social media sphere—Facebook, Twitter, Pinterest, LinkedIn, Google+—and tell you how to leverage them for your small business. You'll also learn:
        

The top five social media tools for small business.

        

How to decide which tools are right for you.

        

How to use them to grow your business.

        

How to develop your own social media strategy.

        

How to measure the effectiveness of your social media marketing.

 
---
Break Outs
Session 1
Marketing the CASL way: Understanding the Practical Side of Canada's Anti-Spam Legislation
Speaker: Javed S. Khan, Empression
The Canada Anti-Spam Legislation (CASL) is fast approaching its 1-year anniversary.
Are you still confused? Not aware CASL exists?  Need a refresher? 

As a business owner, do you have a strong understanding of the fundamental elements of the legislation and how it's impacted your digital marketing programs. 
It's clear; CASL will have a broad sweeping impact on how you connect with your customers and prospects online. 
Are you now prepared?  It's certainly not too late! 
This interactive session covers..
Summary of CASL and the permission guidelines it requires

Best Practices of Permission Based Marketing

Practical Tips on how to grow your contacts under CASL

What you need to do to comply with the new legislation

You'll get practical tips, tactics and stories from other businesses to help you be CASL-compliant and build your business.  Bring your questions.   
Session 2
Leveraging LinkedIn – How to Increase Sales and Leads ;through the World's Largest Professional Network
Speaker: Elio Gatto, Social Know How  
LinkedIn is the largest business social marketing platform on the planet. If you're not already leveraging it, you should be. Your competitors are. 
Learn practical tips and tools to use this medium as a sales and networking platform to meet, engage with, and ultimately gain new clients. 
---
Break Outs  
Session 1
Rethinking Your Email Marketing Campaign  - Turning Clicks to Ca$h
Speaker:  Javed S. Khan, Empression
Email Marketing can be one of the most effective ways to achieve top of mind awareness, increase customer loyalty, and grow your business!
Did you know that Gartner Research has found that $1 invested in a smart email strategy can generate as much as $43 in revenue? Impressive isn't it? With an ROI of around 4,300% (according to the Direct Marketing Association), email practically pays for itself - and saves a tree or two. It's what you use when you want to move from "conversation to business". 
This session will provide a focused look into the effectiveness of why email marketing with social media engagement can drive action for your business.

It will also reveal some simple but effective best practices and considerations to make your email & social media campaigns more effective.
Attendees of session presentation will learn:
Campaigns in general: what is a campaign, types of campaigns

The importance of understanding how connected email and social media are…they have to be done together.

Segmentation of your data

What to write about in your campaign,  how to consider using images, and subject line best practices

What types of additional tools might be useful

You'll also learn some great new strategies to particularly help your email marketing efforts be more effective components of your future digital campaigns. 
 Session 2
Discover the Power of Video Marketing
Speakers: Jan Keck and Natalia Kantor, Big 3 Video  
More and more consumers are tuning into video. Statistics show that videos convert customers faster, improve website traffic, and increase overall sales. Adding video to your overall marketing strategy is a must. Join us and the experts at Big 3 Video for a how-to seminar on increasing sales and improving your marketing reach through video. 
---
 KEYNOTE SPEAKER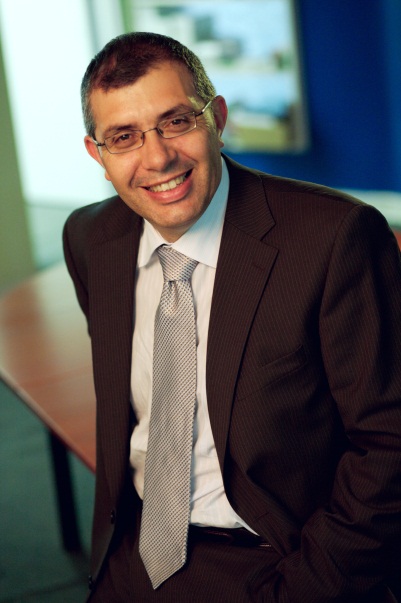 ANDREW PATRICIO, BIZ LAUNCH MEDIA INC.

Andrew Patricio is the founder and CEO of BizLaunch, a company that trains, advises and mentors entrepreneurs. Andrew has written two books on small business, has started seven businesses of his own and has worked with thousands of entrepreneurs in the USA, Canada, Russia, Latvia, Italy, Portugal, Sweden, Korea, Holland, Namibia, Belgium, Barbados and South Africa.
SESSION SPEAKERS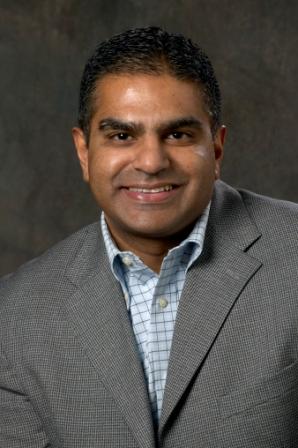 JAVED S. KHAN, EMPRESSION
Known as the Small Business "Chief Marketing Officer", Javed S. Khan brings 20 years of corporate experience and 7+ years of successful small business ownership.
Javed is an accomplished & engaging speaker, voice over talent, and an Accredited Authorized Local Expert for Boston based software firm, Constant Contact.
He's been a featured presenter at various professional association conferences, workshops, webinars, media outlets, and a regular session host across many Ontario Chambers of Commerce. He is consistently the highest ranked presenter of the day and is consistently being asked back by business groups to deliver member value content through his educational sessions.
To date, he has presented to over 7,000 business owners, entrepreneurs and professionals teaching the latest marketing trends & best practices.
Javed is also President of EMpression: A Marketing Services Company; an advisory based full marketing services company focusing on the small to medium size business entrepreneur.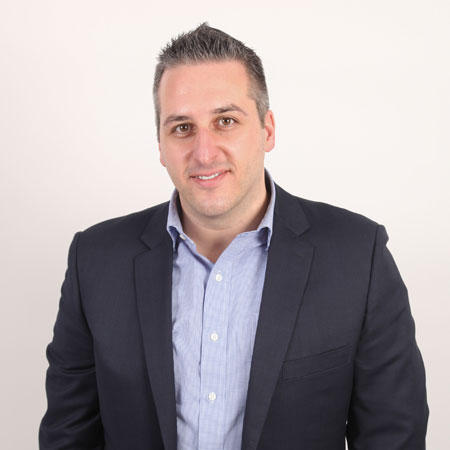 ELIO GATTO, SOCIAL KNOW HOW INC.
Elio Gatto is the Founder of Social Know How Inc, a leading social media marketing firm that helps companies leverage the power of social media to increase exposure and ROI. He has over 15 years of experience in the sales, marketing, technology, and social media. As the Managing Director of Social Know How, Elio leads a team of experienced professionals in managing your companies' Social Media efforts.
Elio's Professional Highlights:
• 15+ years of experience in helping companies increase sales, deploy marketing campaigns, integrate IT & wireless solutions & utilizing social media to increase exposure, revenue & leads.
• Featured in "Social Selling with the Sharks" & 'The LinkedIn Code' publication.
• Recognized as an early adopter to social selling by various industry leaders.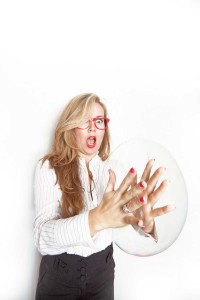 NATALIA KANTOR, BIG3 VIDEO AGENCY INC.

Natalia has worked for a plethora of brands including Great Lakes Brewery, Appleton Estate Jamaican Rum, CTV's E-Talk, Citi Bank, 97.3 Easy Rock Radio Station, American Express, Black Rock Arts Foundation, Consulate General of the Republic of Poland in Toronto, West Park Health Care Center and AGO.
Natalia also worked with such organizations as Best Buddies, Canadian Women's Foundation, Canadian Foundation for Aids Research, Motionball, Starlight Children's Foundation, Right to Play, Weizmann Science Canada, Dare Arts, Reach for the Rainbow and Planet in Focus.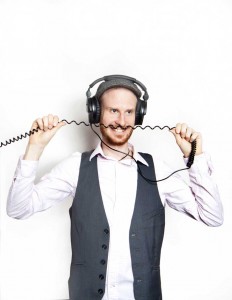 JAN KECK, BIG3 VIDEO AGENCY INC.

Jan is an expert storyteller, and the visual eye of BIG3 VIDEO AGENCY. Jan is armed with a BA of Engineering from University of Media in Stuttgart, and an uncanny ability to translate everyday experience into visual poetry. Using an extensive and ever-growing knowledge of film and technology, Jan's primary goal is to produce works that change, educate and inspire. After graduating, Jan moved to Canada to start Red Gecko Productions, producing promo videos and documentaries.
Jan's satisfied clients (through Red Gecko Productions) include The Maytree Foundation, Rogers Group of Funds, The Stop Food Community Centre, Gloria Roheim Inc, McLuhan100, and the Cape Farewell Foundation.

When & Where

The Manor ByPeterandPauls.com
16750 Weston Road
Kettleby, ON L0G 1J0
Canada

Tuesday, 14 July 2015 from 7:30 AM to 12:00 PM (EDT)
Add to my calendar
Organizer
The York Small Business Enterprise Centre, (YSBEC) serves small businesses in the northern six York Region municipalities: Aurora, East Gwillimbury, Georgina, King, Newmarket and Whitchurch-Stouffville.
The YSBEC is managed by the Regional Municipality of York's Economic Strategy Branch and is a partnership with the Ontario Ministry of Research and Innovation (MRI). Each of the Region's Small Business Enterprise Centres focus on providing support to both new start-ups and existing small businesses in their communities.
If you are starting a new business, or are an existing small business with less than ten employees, call us! We can help.