Description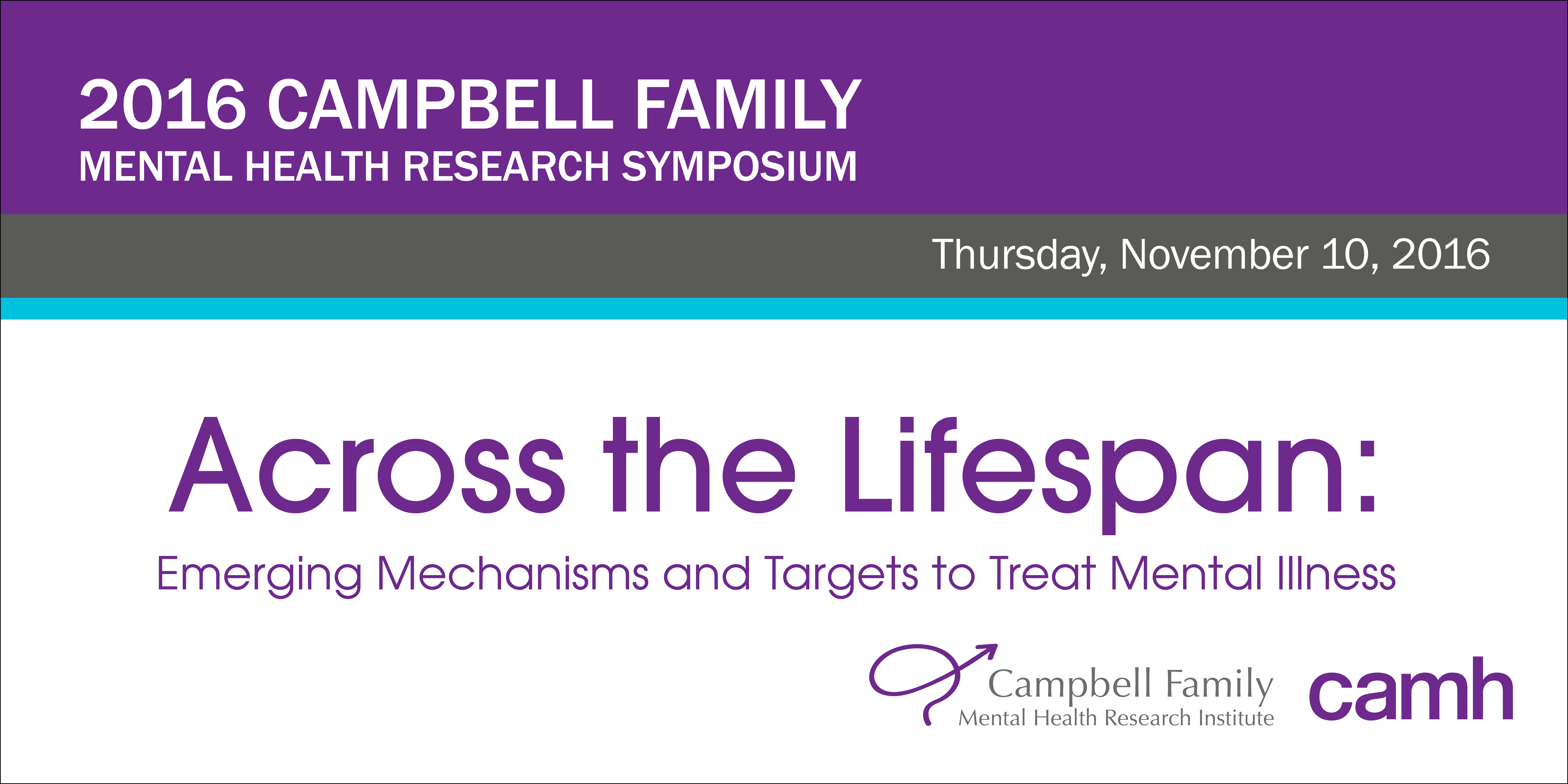 CAMH's Campbell Family Mental Health Research Symposium is an annual event featuring internationally renowned speakers presenting advances in the neuroscience of mental illness and addictions. 
Please register for your preferred session, morning or afternoon. Select both if you'd like to attend the full day.
Keynote speakers 
Morning session (9 a.m. - 1 p.m.)   
Prenatal Stress-Immune Pathways and Risk for Depression and CVD:  Does SeXX Matter?

                                 

Jill M. Goldstein, PhD
Professor of Psychiatry and Medicine, Harvard Medical School ​
Director of Research at the Connors Center for Women's Health and Gender Biology, Brigham & Women's Hospital
Afternoon session (1 p.m. - 4 p.m.)         
Positive Psychiatry: Its Time Has Come
Dilip V. Jeste, MD 
Associate Dean for Healthy ​Aging and Senior Care, Estelle and Edgar​​ Levi Chair in Aging, Director of the Sam and Ros​e Stein Institute for Research on Aging, Distinguished Professor of Psychiatry and Neurosciences, University of California, San Diego​​


Symposium chair​
Etienne Sibille, PhD​
Campbell Family Chair in Clinical Neuroscience, Campbell Family Mental Health Research Institute, CAMH, Professor of Psychiatry and Pharmacology, University of Toronto

From CAMH's Campbell Institute 
Stephanie Ameis, Faranak Farzan, Clement Hamani, Yuliya Nikolova, Lena Quilty, Tarek Rajji