| | |
| --- | --- |
| 2016 Fishing Day Camps at Belwood Lake | |
Event Details
FISHY FUN
The Grand River Conservation Authority offers unique outdoor fishing camps at Belwood Lake Conservation Area for kids aged 8 to 12. Each camp is action-packed and full of fishing fun each and every day. All of these camps focus on environmental appreciation through fishing and teach campers about the outdoors in a fun, yet educational way. Campers spend most of their day outside to exploring Belwood Park. Our goal is to introduce your child to a lifetime of appreciation for nature and the outdoors.  Fishing poles and bait will be provided. Each camper will receive a free t-shirt.
Camps run from 9:00 a.m. to 4:00 p.m. Supervison is provided from 8:15 a.m. to 5:00 p.m. Belwood Conservation Area gates open at 8:15 a.m.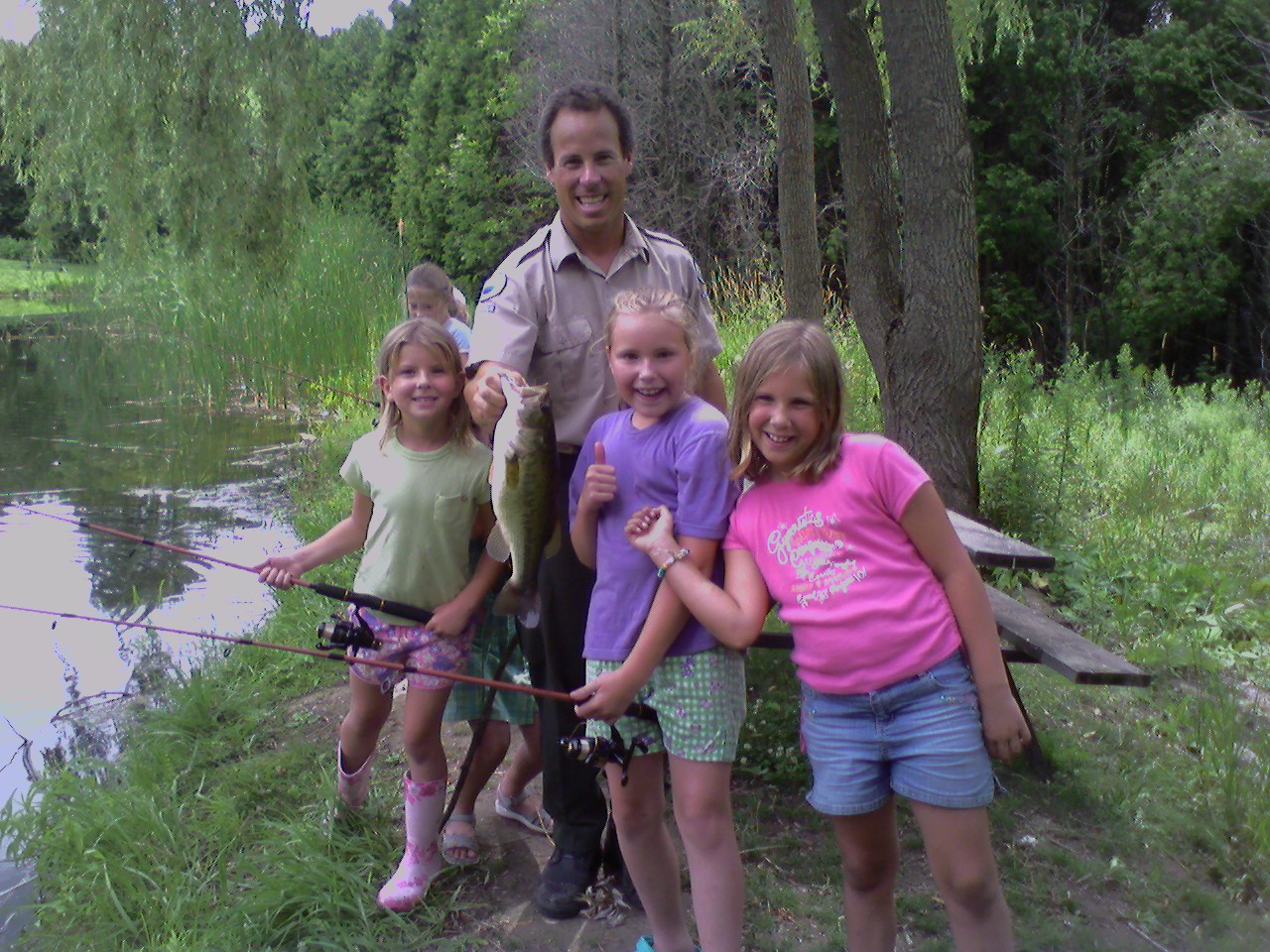 Belwood Camps
Fishing FUNdamentals (Ages 8-12) - July 18-22
During this unique week, campers will learn basic fishing skills like casting, knot tying and fish identification. This camp will be full of nature activities and adventures as well!
Advanced Fishing Camp (Ages 8 - 12) - July 25-29
Are you ready for a new fishing challenge? During this week we will continue to improve on our basic skills and try our hand at some new techniques. Try out fly fishing and fly tying, learn to identify aquatic insects and fish. This camp will be packed with fish fun and all sorts of nature activities!
Outdoor Skills for Everyone (Ages 8-12) - August 2-5
If you spend time outdoors, there are skills and knowledge that you should have. This week we will learn how to fish, practice building a shelter and learn the best practices for building a fire, we will learn how to ID common edible plants and prepare them, and learn how to navigate our way through the forest using the sun, a compass and a GPS unit.
Guardians of the Grand: The Fish Awakens (Ages 8 - 12) August 8 - 12
Join us for another week of great week of outdoor adventures. Along with our usual nature activities like fishing, exploring, and investigating nature, we will also put our superhero powers to use to help protect the Grand River. Participate in activities that will help you learn how to identify harmful invasive species like the round goby and what you can do to help control their spread in the Grand River watershed.
FAQs
What should my child bring to the camps?
To make sure that your child has the best possible experience at camp, please be sure to send them with the following items:
ü  A healthy, nut free lunch and drinks (a refillable water bottle is a good choice)
ü  Extra snacks – we work up a good appetite every day!
ü  Sun hat and sunscreen
ü  Rain gear – just in case!
ü  A change of clothes and shoes. On hot days we may play water games to cool down so a swimsuit may be a good idea.
Sunscreen and bug spray should be applied before your child comes to camp each day. Staff will remind campers to reapply sunscreen throughout the day. Please be sure your child knows how to apply their sunscreen. We do NOT provide or apply sunscreen or bug spray due to the possibility of allergic reactions.
How can I contact the organizer with any questions?
A camper information package will be sent to you a week or two before camp. In the meantime if you have any specfic questions please email GuelphLakeNC@grandriver.ca.
What is the refund policy?
Full refunds will be granted if requested six weeks before the first day of camp. Refunds requested after that time and up to three weeks before the first day of camp will be subject to a $50 administration fee. Refunds requested after three weeks will be subject to a $100 administration fee.
Where

Belwood Lake Conservation Area
8282 County Road 18
ON N0B 1J0
Canada