Location
Vancouver Convention Centre
1055 Canada Place
Vancouver, BC V6C 0C3
Canada
Description
Sales have now ended for this year's National Philanthropy Day Luncheon and Summit. There may be limited Summit registrations and luncheon seats still available. Email gaby@dynamicmeetingsolutions.ca to confirm.
Tickets and table assignments will be emailed to ticket purchasers by Friday November 18.
---
Join us as we celebrate the 19th Annual National Philanthropy Day in Vancouver, hosted by the Association of Fundraising Professionals. This year's National Philanthropy Day also includes a full-day professional development opportunity for Fundraisers, the National Philanthropy Day Summit. We will also be celebrating the 10th anniversary of the Giving Hearts Awards!
Wednesday, November 23, 2016
Summit: 8:00am - 5:30pm
Luncheon: 11:00am – 2:00pm
Vancouver Convention Centre (West)
1055 Canada Place, Vancouver
Please note: lunch menu is vegetarian
Cancellation Policy
Tickets for the Luncheon and Summit will be available until Tuesday November 15, 2016. Please note that no late sales will be permitted. Telephone cancellations cannot be accepted. Cancellations will be accepted via email only. Cancellations received in writing prior to November 7, 2016 will incur a 20% administrative fee. Submit cancellation letters via email to gaby@dynamicmeetingsolutions.ca. No refunds will apply to cancellations received from November 7, 2016.
---
Luncheon Agenda
11:00am - Registration & Sponsor Displays Open
11:45am - Ballroom Doors Open
12:00pm – Lunch served (Note: the Luncheon meal is a vegetarian option)
1:00pm - Giving Hearts Awards Presentation
1:30pm - Keynote Speech - Dr. Samantha Nutt
Keynote Speaker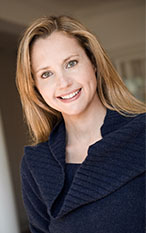 Dr. Samantha Nutt
Samantha Nutt is an award-winning humanitarian, bestselling author and acclaimed public speaker. A medical doctor and a founder of the renowned international humanitarian organization War Child, Dr. Nutt has worked with children and their families at the frontline of many of the world's major crises – from Iraq to Afghanistan, Somalia to the Democratic Republic of Congo, and Sierra Leone to Darfur, Sudan. A leading authority on current affairs, war, international aid and foreign policy, Dr Nutt is one of the most intrepid and recognized voices in the humanitarian arena and is amongst the most sought-after public speakers in North America. With a career that has spanned more than two decades and dozens of conflict zones, her international work has benefited hundreds of thousands of war-affected children globally.
---
Summit Program
Colleagues, this is our day to come together, celebrate and rejuvenate, right here in Vancouver. The 2016 National Philanthropy Day Summit offers a full day of fantastic professional development, by our Vancouver Chapter, for our Vancouver Chapter, friends and colleagues. Tailored to different skills, experiences and learning styles, sessions will deliver practical skills that touch on all facets of fundraising and philanthropy.
For full Summit program session details, visit http://afpvancouver.org/Summit-Tracks.aspx
Please note: The Leaders Workshop is a concurrent session within the Summit Program and will be held from 2:15pm - 4:15pm. Only senior practitioners are eligible to attend the Leaders Workshop and pre-registration is required. If interested, please submit your request where indicated during your registration purchase. Confirmed attendees will be notified as soon as possible.
Highlights for the 2016 National Philanthropy Day Summit
Opening Plenary:

Start your day visioning BC's Not for Profit and philanthropic sector and challenge the "rules" about our sector and profession. Joined by a panel of thought leaders we aim to turn collective thinking on its head, to reinvent charitable impact in British Columbia

Donor:

Philanthropy in Vancouver is in transition as the next generation takes the reins. This conversation with leading philanthropists will explore how philanthropy is changing in Vancouver and how we must adapt our thinking, think differently about community needs, and engage donors in new ways to increase impact

Board:

They can be your ally or reason for Advil. What motivates and energizes volunteers? Learn how to establish clear roles and set expectations for both Board and staff to ensure successful fundraising

Other sessions include: Social Media Campaign Success, Getting Creative About Fundraising Data, Stewardship; It's Easier Than Asking, and of course - the National Philanthropy Day Luncheon
Learning Outcome Highlights
Practical suggestions for increasing the level of volunteer engagement and participation in the fundraising process
Best practices for integrated and multi-channel fundraising today
Quick tips to improve online giving
Advice on growing your monthly giving program
How to create, and activate, a Major Gift cultivation strategy
What's the career path to an executive role
Summit Agenda
7:30am - Networking Continental Breakfast
8:00am – Opening Plenary Session
9:15am – Plenary Session, Donor Panel
10:15am - Coffee Break
10:45am - Concurrent Sessions #1
12:00pm – NPD Luncheon Program (as outlined above)
2:15pm – Concurrent Sessions #2
3:30pm – Concurrent Sessions #3
4:45pm - Closing Networking Reception